13 Ways Famous Entrepreneur Tony Robbins Spends His Money

6 min Read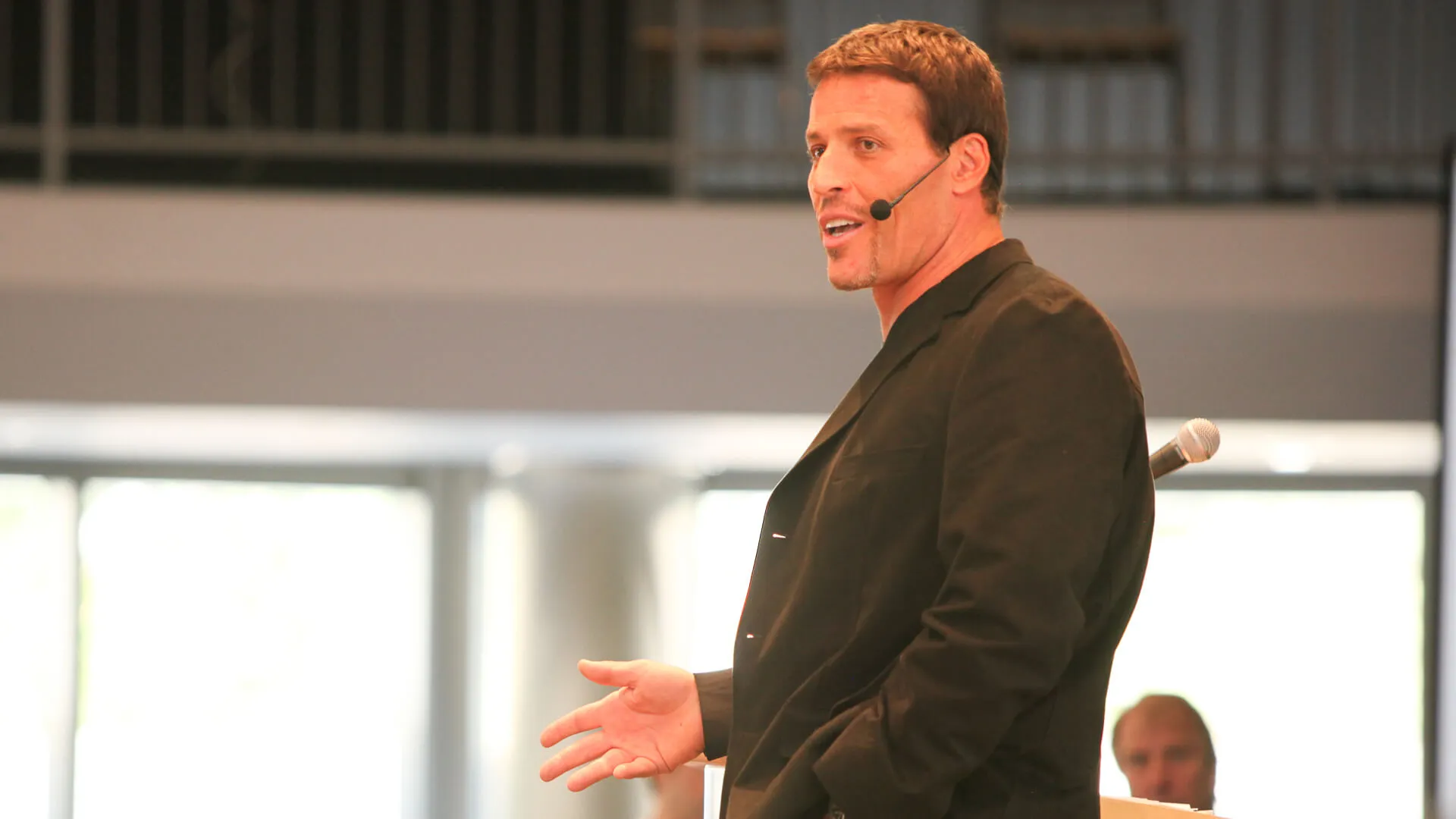 Entrepreneur and best-selling author Tony Robbins has built an empire helping others reach their potential. His latest book, "Unshakeable: Your Financial Freedom Playbook," hits stores Feb. 28. In it, he joins forces with top financial advisor Peter Mallouk to help readers achieve fiscal goals at record speed.
Today, Robbins is worth an estimated $500 million, in part thanks to his work in teaching others steps to achieving financial freedom. Find out how he spends his fortune.
Make Your Money Work Better for You
1. A Resort in Fiji
The Namale Resort and Spa in Fiji isn't just the life coach's favorite spot in the world, he owns it, too. The five-star, all-inclusive resort was featured as one of Oprah's Favorite Things in 2012.
In the coming months, Robbins will be spending plenty of time at the ultra-exclusive beach vacation spot, as it will host five of his 2017 Life & Wealth Mastery seminars. As the resort owner, Robbins stays for free, but the average nightly rate for guests can start around $1,145 during prime June months.
Read: Fast Facts About Tony Robbins and His $500 Million Fortune
2. A Mansion Near Palm Beach, Fla.
Robbins splurges from time to time, too. Despite reportedly being on the road 200 days a year, Robbins calls his $24.75 million waterfront mansion in Manalapan home. Located in Palm Beach County, the property has a lakeside dock, infinity pool and a master bedroom overlooking the Atlantic. He told Fortune magazine, "I'm a freak for the ocean. It energizes me."
A California native, Robbins told Ocean Drive magazine his 2013 move to Florida was motivated by the fact that Florida has no income tax. He said he didn't mind California's income tax hike, but the final straw came when it was made retroactive.
3. More Real Estate
In addition to his Florida mansion, Robbins owns five other homes. This includes one in Palm Springs, Calif., one in Sun Valley, Idaho, and one in a small town outside of British Columbia, Canada. The location of his two other properties has been kept under wraps.
Located in the town of La Quinta, Calif., his Palm Springs home hit the market in March 2016. Overlooking a golf course, it doesn't appear he's found a buyer for the $4 million, 8,500-square-foot Mediterranean property just yet.
Make Your Money Work Better for You
4. Cryotherapy
Robbins might have a warm disposition, but he likes to get his body cold. Really cold. To reduce any chance at disease-inducing inflammation, Robbins exposes his body to minus 220 degrees a few times a week for three minutes with a cryotherapy unit in his Florida home, reports Fortune.
The exact cryotherapy machine Robbins own is unknown, but they typically range in price from $45,000 to $60,000, according to Cryo Centers of America. A favorite of athletes and celebrities, everyone from Floyd Mayweather to Derek Hough have used this chilly treatment.
5. Plunge Pools
Cryotherapy is not enough for the master of motivation. He also has a 57-degree plunge pool in every one of his homes, plus his Fiji resort. "I start with something to strengthen and jolt my nervous system every day," he told author and entrepreneur Tim Ferriss.
Robbins' website touts the benefits of starting the day with a cold-water jolt. In addition, he claims it also reduces muscle inflammation, increases happiness levels and stimulates weight loss. That's one way to live a richer life.
6. A Private Jet
After years of flying commercial and chartering private jets, Robbins purchased a luxurious plane in 2015. Bought secondhand from Micky Arison, owner of Miami Heat and Carnival Corporation, he's now the proud owner of a Bombardier Global Express XRS.
Robbins hasn't revealed the purchase price, but he told Business Jet Traveler he got an incredible deal on the plane. A similar model, the Bombardier Global 5000, costs $50.4 million, according to Aviation Week.
See Inside: The Most Luxurious Private Jets and What They Cost
7. A Jet Helicopter
In one of his best-selling books, "Awaken the Giant Within," Robbins wrote that he has a jet helicopter — or at least he did in 1992 when the book was published. At one time while living in California, he even commuted in it, soaring over the notorious traffic.
A jet helicopter operates a little differently than a standard model, offering increased stability and reduced vibrations, but it's noisier and not very efficient. A helicopter pilot himself, it seems likely Robbins still has one of his own.
Make Your Money Work Better for You
8. A Soccer Team and Stadium
Along with a slew of other investors, such as NBA legend Magic Johnson and comedian Will Ferrell, Robbins pulled together a combined total of $250 million for the rights to start a Major League Soccer team in Southern California, the Los Angeles Football Club. The investment includes the construction of a new stadium in LA. The team is expected take the field in 2018.
9. Salad and Fish
Robbins takes his health as seriously as his speaking by avoiding alcohol, caffeine, red meat and chicken. Instead, he focuses on foods that are heart healthy like salad, fish, veggies and grains. In fact, he starts every day by eating salad and fish for breakfast.
Although he and his wife might enjoy an occasional dessert, Robbins avoids sweets most of the time. In fact, he once tweeted, "Stressed spelled backwards is desserts — something to think about."
10. Feeding Hungry Families
The nonprofit Anthony Robbins Foundation gives assistance to inner-city youth, seniors, the homeless and imprisoned. It also feeds more than 4 million people globally in 56 countries.
As if that isn't enough, Robbins donated 50 million meals to Feeding America for its 100 Million More Meals Challenge in 2016. The cost of this generous donation was $3 million.
11. A Beach House for His Mom
Robbins has been fairly outspoken about his tumultuous relationship with his mom, but apparently that's well behind him: He bought her a beach house. "When people say money doesn't matter, it sure as hell does when you're able to show your mother a beach house and then hand her the keys to it," he told Playboy magazine in 2013. "That was one of the happiest moments of my life."
12. Scuba Diving and Snowboarding
Robbins has said that his love of the ocean runs deep and, apparently, he means that literally. Robbins and his wife enjoy scuba diving. And they should since Florida has great diving, and their resort in Fiji boasts diving adventures. Robbins and his wife also like to hit the slopes to snowboard.
Make Your Money Work Better for You
About the Author