7 Exclusive Membership Clubs and Services Only the Rich Know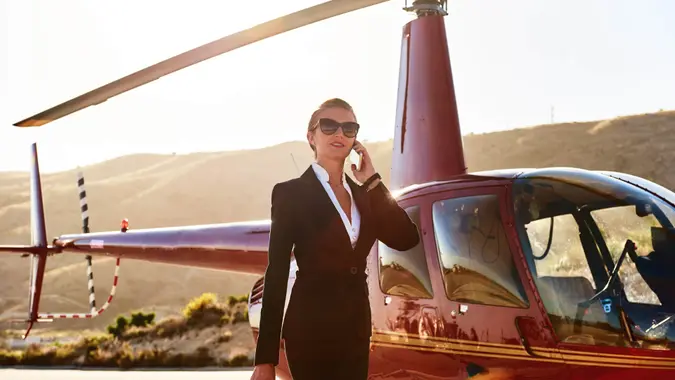 amoklv / Getty Images/iStockphoto
In the world's elite circles, exclusive membership clubs and services cater to the whims and fancies of the extraordinarily wealthy.
The rich and famous have access to ultra-exclusive clubs, luxury concierge services, and private events that most people can only dream about. Below is a curated list of some of the exclusive membership clubs and services that only the affluent have the keys to.
Centurion Card by American Express
This is one of the most prestigious and exclusive credit cards worldwide. It is available by invitation only and comes with a hefty annual fee. The Centurion Card offers an unmatched level of luxury concierge services, including personal shoppers at high-end stores, personal travel counsel, and access to private events.
Quintessentially
Quintessentially is a members-only luxury lifestyle management and concierge service. It provides its elite members with access to exclusive events, private views at art galleries, priority reservations at the world's finest restaurants, and assistance with travel and entertainment arrangements.
Soho House
With multiple locations around the world, Soho House is an exclusive club that caters to individuals in the arts, media, and creative industries. Members enjoy access to luxurious spaces for eating, drinking, and socializing, along with other perks like free access to coworking spaces, private events, and a global network of creative professionals.
NetJets
NetJets offers a unique fractional ownership program where members own a share of a private jet. This membership provides all the benefits of owning a private jet without the responsibilities of aircraft management. It ensures the rich can travel in luxury and privacy anytime, anywhere.
Make Your Money Work Better for You
The Yellowstone Club
Located in Montana, the Yellowstone Club is a private residential club where members have access to some of the world's best skiing terrains, golf courses, and other outdoor activities. The club is set amidst natural beauty, providing a luxurious and serene getaway exclusively for its members.
Pall Mall's The Arts Club, London
Located in the heart of London's Mayfair, The Arts Club is one of the city's most prestigious private clubs. It offers its members access to exclusive events, exhibitions, and gatherings, promoting networking amongst individuals from the art, literature, fashion, and film industries.
Knightsbridge Circle
This exclusive travel club offers bespoke travel arrangements for its members, including private meetings with royalties, exclusive access to events like the Oscars and Cannes Film Festival, and private island rentals.
Being part of these elite membership clubs and services is not just about exclusivity and luxury. It's about belonging to a community of like-minded individuals, enjoying unparalleled services, and accessing opportunities and experiences that money, in many instances, can't typically buy. While these memberships come with exorbitant fees, for the world's wealthiest, they represent the epitome of status, luxury, and convenience.
Editor's note: This article was produced via automated technology and then fine-tuned and verified for accuracy by a member of GOBankingRates' editorial team.
More From GOBankingRates
Make Your Money Work Better for You