'Automatic Millionaire' Author David Bach: These Are the 2 'Primary Escalators to Wealth'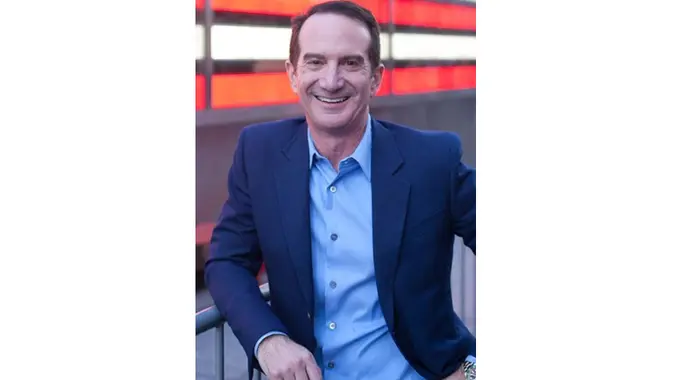 ©David Bach
David Bach is a financial expert and author of "The Automatic Millionaire" and "Smart Women Finish Rich." His No.1 bestseller "The Automatic Millionaire" spent 31 weeks on the New York Times bestseller list. His mission is to help others achieve financial freedom.
Recognized by GOBankingRates as a Top Money Expert, Bach gives his best money advice on how to use compound interest to your advantage and the best investments to make in order to live financially free.
Want to vote for David as your favorite money expert? Click here and go to his expert page.
What's the one piece of money advice you wish everyone would follow and why?
The biggest advice I give is to pay yourself first automatically one hour a day of your income. If you start when you are young, becoming financially free is easy. Here's some simple math: save $10 a day ($300 a month) for 40 years and earn 8% and in 40 years you could have $932,603. That's $10 a day. What happens if you wait ten years? You will have less than half the amount: $407,819. What if you wait 20 years for this and only can save this amount for 20 years? You will sadly now only have $164,743. The moral [of the story] is: don't wait. Start now, start today.
Make Your Money Work Better for You
What's the most important thing to do to build wealth?
Use the power of compound interest to you help you and your future self, build real wealth and financial security. Wealth is built in decades not days. In decades the miracle of compound interest is truly hard to imagine for most people. Try this math on for size; $500 a month invested (less than a typical car payment) in 40 years at 8% could be worth $1,554,339. That takes $16 a day of savings. For most people, [that is] less than what they earn an hour. It can be done. It must be done and you must be the one to actually do it. No one is coming to save you. Trust me on this, no one is coming. The government is not going to be there for you when you need the money and want to one day stop working.
What's your best tip for fighting the impacts of inflation? 
Three critical things to remember. First, remember that the most important feature of investing is ROC (return on capital). You want the money you invest to come back to you. Second, you need to invest in stocks and real estate to build financial freedom. These are the two primary asset classes that build massive wealth long term. For retirees right now, this is the best time in decades to buy fixed-income investments. You can easily get a guaranteed return of 4 -6% safely and that is incredible for retirees. It's also critical you make money in your cash. This is the best time to get a good return on your cash again in nearly 20 years. We are back to money markets paying over 4 to 5% and that is simply incredible — so make sure your cash at the bank is making money or move it! 
Make Your Money Work Better for You
What's the biggest mistake people make when it comes to money, and what should they do instead?
The biggest mistake other than not paying themselves first and buying a home is trying to get rich quickly. The fast way to stay broke long is to try and get rich quickly. Trust me, it looks easy — until it isn't easy. Don't buy crap investments, because you end up smelling like s—.
Jaime Catmull contributed to the reporting for this article.
More From GOBankingRates
Make Your Money Work Better for You