Check Your Attic: These Stamps Are Worth Millions

5 min Read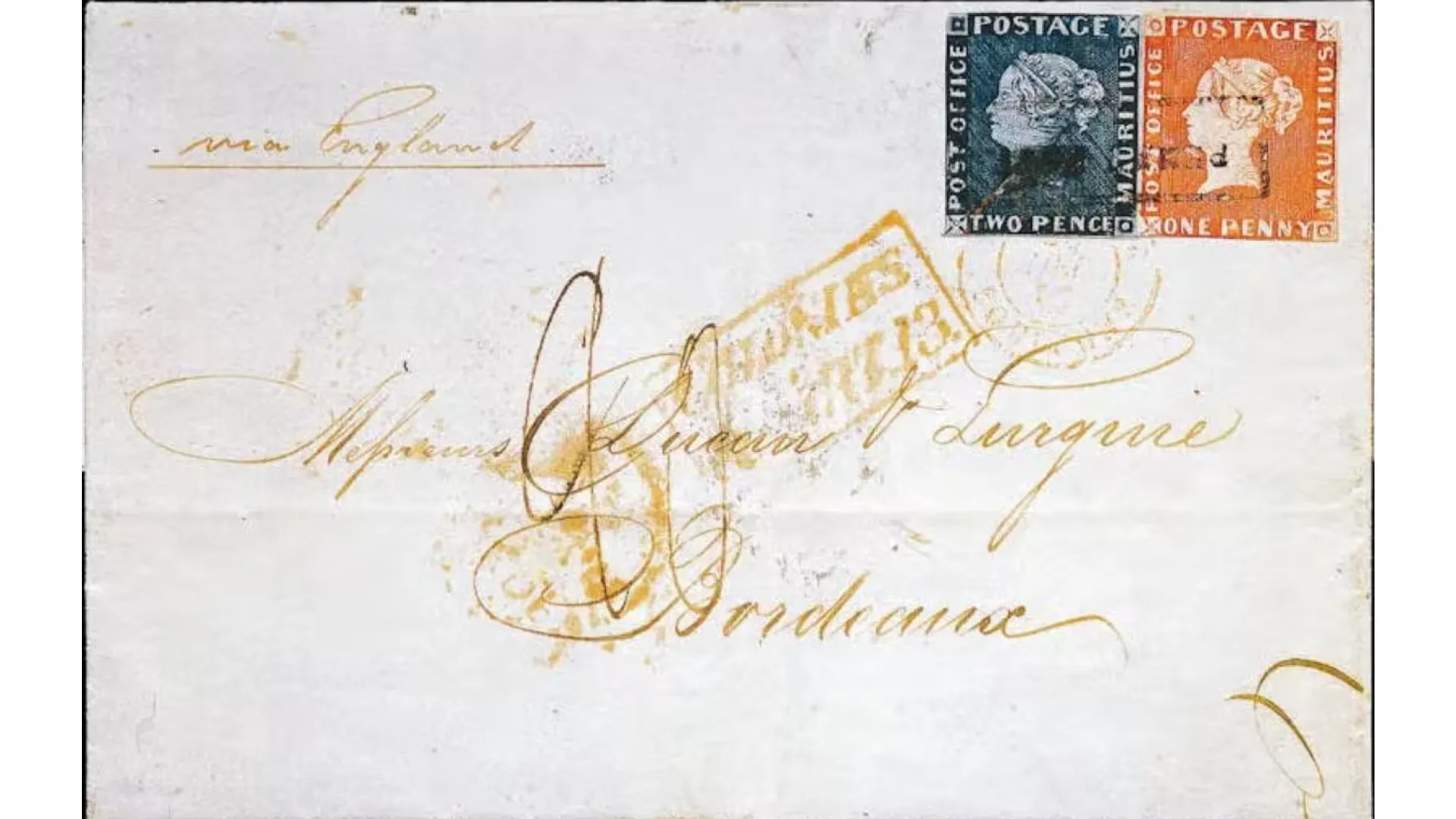 In 1985's "Brewster's Millions," Richard Pryor's character bought a rare Inverted Jenny stamp for $1.25 million — then he stuck it on a postcard and mailed it.
Montgomery Brewster did that on purpose — but you have to make sure you don't do the same thing by mistake.
Collecting stamps is a fun, historically stimulating and famously addictive hobby — and the right sticky paper square could make you rich.
If you built, inherited or otherwise acquired a long-forgotten stamp collection, it's worth taking a second look. The most expensive stamps in the world sell for millions of dollars, and many others routinely command five- and six-figure sums. 
You don't have to be a seasoned philatelist — if you don't know what that is, you're not one — to score a lucky find. Plenty of regular people have stumbled upon fortunes hiding inside tiny proofs of purchase that post offices and shipping companies once sold for a few pennies.
Here's a look at some of the hidden treasures that might be collecting cobwebs in your attic or basement.
1847 Mauritius 'Post Office' Stamps
According to Barnebys, the legendary Mauritius stamps debuted in 1847, just seven years after Sir Rowland Hill created the first postage stamp in history, decorated with the image of 21-year-old Queen Victoria of England. The first Mauritius edition was printed with 500 red and 500 blue stamps, each worth one penny.
The editions that followed read "Post Paid" instead of "Post Office," like the originals, which are now among the most famous and valuable stamps in the world. 
Only 27 of the original 1,000 are known to exist — a schoolboy discovered the last one by accident in 1902. They were already selling for more than $1 million by the 1970s and, in 2021, an original series Mauritius became the world's most expensive postage stamp when it sold for $9.6 million.
Take Our Poll: Are You Concerned About the Safety of Your Money in Your Bank Accounts?
1856 British Guiana One-Cent Magenta
Known to philatelists as the "Mona Lisa of stamps," the British Guiana One-Cent Magenta is the world's most famous rare stamp. It entered limited production in 1856 and today only one copy is known to exist.
It broke the price record four times, and while Sotheby's expected it to fetch $10 million to $15 million at auction in 2021, it ended up changing hands for $8.31 million. In 2014, it sold for $9.48 million after remaining out of public view since 1986.
Make Your Money Work Better for You
1868 Benjamin Franklin Z Grill
One of the rarest American stamps, there are only two known copies of the one-cent Benjamin Franklin Z Grill in existence. One is permanently locked in the New York Public Library's Miller Collection. The other set a record for U.S. stamp sale prices when the Mystic Stamp Company purchased it for $935,000 in 1998. Mystic, which currently values the stamp at $3 million, traded it in 2005 for an equally valued 1918 plate-number block of Inverted Jennys of "Brewster's Millions" fame.
For a few years during the 1860s, stamps were "canceled" by punching them with a steel grill that left a unique pattern, which is still visible today.
1918 Inverted Jenny
$4.9 million (block of four)
The same Sotheby's auction that saw the British Guiana One-Cent Magenta sell for $8.31 million also featured a pristine example of the most famous error in the history of U.S. stamps: the legendary Inverted Jenny.
If you see a stamp printed with an upside-down biplane while digging through an old collection, call an appraiser right away. According to the New York Times, a plate block of four sold for $4.9 million at auction that day in 2021, about $2 million more than its last reported sale price.
The misprinted stamp, which features an inverted blue airplane, was released in 1918. According to the Smithsonian, just one sheet of 100 misprinted 24-cent stamps was ever sold. No other examples are known to exist.
1855 Treskilling Yellow
In the mid-1850s, Sweden issued green three-skilling (treskilling) stamps. But according to Old Bid, yellow treskillings randomly entered circulation without explanation in 1855. Although no one really knows why, the most likely explanation is that printing workers forgot to change their paints before realizing their error.
The result was a single sheet of error stamps that soon disappeared — except for one. Thirty years later, in 1885, a young man found one example of what is now known as the Treskilling Yellow, the only one known to exist to this day. He sold it for 7 kronor, a hefty sum at that time, and it has since changed hands more than a dozen times — two of those hands belonged to King Carol II. It became one of the most coveted stamps in the world and broke several auction records. Most recently, it sold for $2.3 million in 2010.
More From GOBankingRates
About the Author