Dave Ramsey Shares What Got Him Rich: 'If We Help Enough People, the Money Will Come'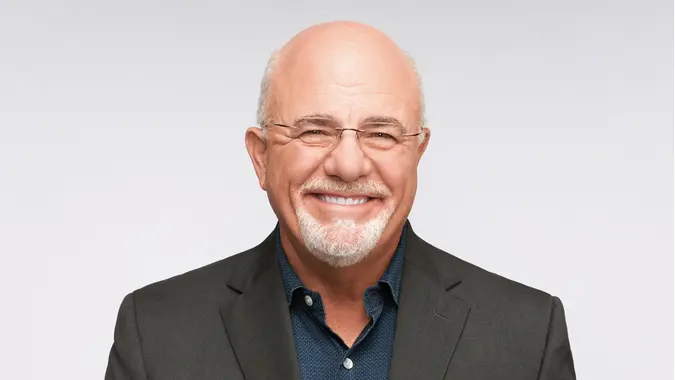 ©Dave Ramsey
Dave Ramsey is a famous financial guru and syndicated radio host who dispenses advice on a wide variety of personal finance topics. He has turned his advice into something of an empire, giving talks, selling books, managing a "Financial Peace University" and more. But what is Ramsey's story in terms of how he generated his own wealth? And does it relate to the principles he offers his followers? Read on to hear the story of Dave Ramsey in his own words.
Dave Ramsey Gets Wealthy: The First Time
Even those who are familiar with Dave Ramsey might be surprised that not only did he get wealthy before he built his empire of financial advice, he also went bankrupt earlier in his life. According to Ramsey himself, by the time he was 26 he was already worth more than $1 million and was pulling down $250,000 per year from his real estate holdings. But eschewing a financial principle that would later become one of the cornerstones of his advice, he let debt overwhelm him, to the point that he lost everything. The Dave Ramsey that most people know today is the one that he rebuilt.
Make Your Money Work Better for You
Take Our Poll: Do You Think AI Will Replace Your Job?
The Rebirth of Dave Ramsey
After Ramsey's bankruptcy, he went about devising a set of basic financial principles that at first were designed to get and keep his own financial house in order. But in the process of developing them, he hit upon his next business idea — the one that was to bring him more wealth than he probably imagined at the time. 
By wrapping his newly outlined principles into a consumer-friendly package, Ramsey triggered the birth of an empire, one that provides financial guidance to an American public sorely in need of it. While not all advisers or pundits agree with everything that Ramsey says, at the very least Ramsey is raising awareness among an underserved public that they need to spend more time focusing on building a solid financial foundation.
Dave Ramsey's Basic Financial Principles
Although Ramsey offers a wide range of financial advice, his primary teachings are dubbed "Baby Steps." The seven steps outlined by Ramsey are as follows:
Build a $1,000 starter emergency fund.
Pay off all debt (except your home mortgage) using the debt snowball method.
Fully fund your emergency fund to cover three to six months of expenses.
Invest 15% of your household income into retirement.
Save for your children's college fund.
Pay off your home early.
Build wealth and give.
Make Your Money Work Better for You
Again, not all of these steps will apply to all people, and some may be harder to accomplish than others. But any advice that gets Americans thinking about saving, investing and paying off debt is likely to result in positive financial results.
Can You Use Ramsey's Principles for Your Own Financial Success?
No financial guidance applies 100% to all people at all times. Even if you believe in Ramsey's financial advice, it's not likely that you will always agree with him, nor is it likely that you'll need to use all the information he provides. But if you can incorporate just a handful of Ramsey's suggestions into your financial life, then it makes sense to listen to what he has to say.
The advice that Ramsey gives that's likely applicable to the biggest number of Americans is to build an emergency fund. In fact, some reports suggest that a whopping two out of three Americans can't even afford to cover a $400 emergency expense, making it clear that building this financial base is of critical importance. But paying off debt and saving for retirement are also critical to long-term financial success, so Ramsey's Baby Steps apply here as well. According to a recent GOBankingRates survey, most Americans carry at least some credit card debt, and about 14 million have more than $10,000. If you find yourself in this position, following Ramsey's steps can help out. 
Make Your Money Work Better for You
The Bottom Line
Dave Ramsey has built a sizable following based on his no-nonsense approach to saving, investing and getting out of debt. Although his Baby Steps have helped millions of Americans along their own path to financial freedom, Ramsey himself has gotten wealthy through the process of delivering that information to others. Regardless of what you feel about Ramsey and his system, if you can use any of his advice to help your own personal financial situation, then you should take the time to implement it.
More From GOBankingRates
Make Your Money Work Better for You