10 Expenses of the Super Rich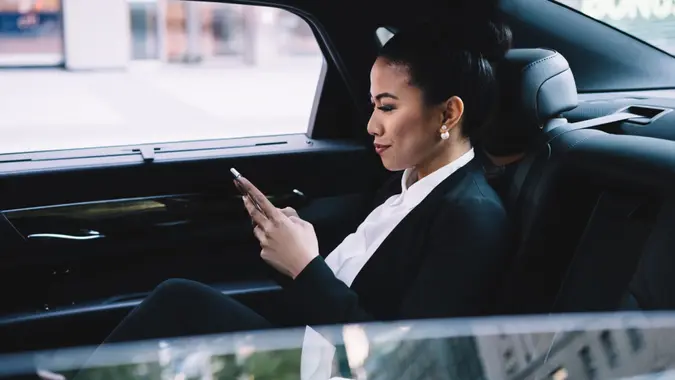 GaudiLab / Getty Images/iStockphoto
The lavish lives of the super-wealthy might be a dream to many. After all, who doesn't want to own a yacht, a private jet or multiple homes across the globe? Yet, it also takes a lot of money to maintain this lifestyle and ensure everything is well-oiled and organized, and the costs associated with being super wealthy are also super high.
Here's a list of some of these. 
Private Schooling for Kids and Grandkids From Kindergarten Through Graduate School
Glen Goland, JD, CFP, senior wealth strategist at Arnerich Massena, said that many of the firm's affluent clients have set the expectation with their families that they will cover all tuition expenses for children and grandchildren, as a great education is among the best gifts a parent or grandparent can give.
And this can quickly add up. According to Private School Review, the national average private school tuition in 2023 is $12,491 per year, while the private elementary school average tuition cost is $11,554 per year and the private high school average is $16,003 per year. 
According to the Education Data Initiative, the average cost of private school attendance from kindergarten through four years of postsecondary study is $441,207.
Higher Investment and Management Fees
While retail index funds are among the most popular and least expensive strategies for the average investor to own — often costing 0.10% or less annually — wealthy investors can invest in a wider array of financial instruments.
Make Your Money Work Better for You
"They often invest in hedged and/or private strategies where the investment manager charges 2% and collects a portion of the investment return in addition to the base fee," said Goland.
In addition, a recent Cambridge Associates report found that a family with a wealth of $500 million could pay anywhere from 1.15% to 1.75% of their total assets in management costs and fees annually, which ranges from $5.75 million to $8.75 million.
Higher Legal and Accounting Costs
Bringing the family's accountants and lawyers together a few times a year to discuss strategy is an expensive endeavor for wealthy families, as they are often dealing with the senior members of their tax and legal teams. 
It is common for these meetings to cost well over $1,000 an hour when the billable rates are added up, according to Goland.
Higher Insurance Costs
Wealthy families tend to have bigger homes, nicer cars and larger life insurance policies, all of which carry substantially higher insurance costs than those of the average American family, he added.
Private Dedicated Personal Assistants (PAs)
The PAs are the people who "will take full control of the HNWP [high net worth person] including diaries, business support, day to day assistance, and when they deal with us, all of their travel arrangement," said Cameron Temple, director, The Luxury Chalet Company, a company providing luxury ski accommodation throughout the Alps.
According to Temple's rough estimates, a personal private PA paid directly — and not through an agency — costs approximately $75,360 per year.
Full-Time In-House Au Pair or Nanny
The in-house au pair is usually employed, organized and managed by the PA and is there to look after the children, including breakfast, school, dinner, bath and bed.
Make Your Money Work Better for You
"And when they deal with us, we're usually ensuring there is an additional room booked as part of their holiday for them," said Temple. "They live in-house and travel everywhere with the children, including holidays. In some cases, an au pair becomes a family member for life."
A full in-house au pair paid directly — not through an agency — costs approximately $100,480, said Temple.
According to T.J. Williams, CFS, regional vice president of partner programs at Wealth Enhancement Group, depending on responsibilities and qualifications, a nanny can cost between $50,000 to $200,000 a year.
Private Security
Depending on visibility and public awareness, private security at times is a necessity, and this can be situational or continual, said Williams.
"Depending on staffing and the number of staff needed, costs can vary from thousands to hundreds of thousands of dollars per year," added Williams.
Attorneys on Retainer
Extremely successful business owners and high-profile individuals alike are not only at risk due to the risks they take themselves but are also a common target due to their success or known availability of wealth, explained Williams.
"Firms can be hired by the hour but may be hired on retainer, based on the level of need and frequency," said Williams.
Depending on the type of law — intellectual property, entertainment law or corporate law —  and the location of the law firm, rates can vary significantly.
Family Office and Estate Management
According to Williams, for those who have accumulated, inherited or created wealth, the preservation, protection and continued growth of that wealth can be complex and ever-changing.
Make Your Money Work Better for You
"Continuous review and management according to current and upcoming tax/estate law changes, as well as market conditions, can dictate additional costs associated with managing toward those goals," he said. "These resources can be considered the central team guiding business, personal and legacy decisions of all types."
Firms can be hired on a flat rate, but more commonly, it's an asset under management rate, based on the size of the portfolio, complexity or estate. An example range of costs can be from 0.50% to 1% depending on services, size and complexity, he added.
Lifestyle Creep 
Staying in the circles of people of similar wealth is not only for "keeping up with the Joneses," purposes, Williams said — larger, more exclusive homes or vehicles and hobbies help them remain in the circles for networking and business or brand building capabilities.
"In short, the costs associated with ultra-wealth can vary based on location, complexity, industry and level of public view," he said. "The preservation of that wealth does often require additional and, at times, proportionately higher costs that those with less means do not incur."
More From GOBankingRates