Grant Cardone Says 'Nobody Becomes Wealthy Because of a Salary' — Here's What You Need To Focus On Instead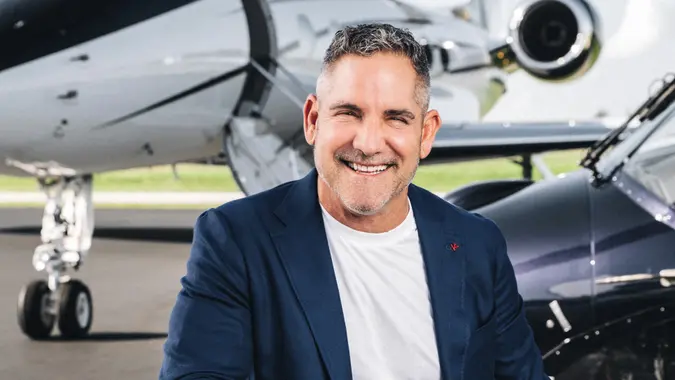 You may have a salary goal in mind, believing that when you hit this figure, you'll finally be rich. But Grant Cardone, serial entrepreneur and author of "The 10x Rule" and "The Closer's Survival Guide," believes that to build real wealth, you need to bring in income outside of a 9-to-5.
"Nobody can become wealthy because of a salary," he told GOBankingRates. "No matter how good you get, unless you're Tiger Woods, they're not going to pay you [enough to build wealth]."
Here's what you should focus on if your goal is wealth.
Focus On Acquiring Assets
Cardone said that in order to get rich "you have to own stuff."
"To create real wealth, you have to have equity, you have to have ownership in something, some investment," he said.
Cardone explains that some of the richest actors and athletes are wealthy because of their ownership, not because of their salaries alone.
"Most of these ball players and celebrities, they're getting wealthy because they have equity in something," he said. "[For example], Kevin Hart owns the company that does his tours."
Grow Your Network
If you're not in the financial standing to acquire assets, focus on building your network.
Make Your Money Work Better for You
"If you don't have enough money to invest, then you have to find other people that have money to invest — one of the two," Cardone said. "People have everything you want."
Look for people who are already well on their way to building wealth.
"Make connections with people that are doing stuff," he said. "[Look for people that are] investing, not people that are just doing jobs."
More From GOBankingRates