Grant Cardone: These Are the Top Skills You Need To Get Rich — and They Don't Require a Degree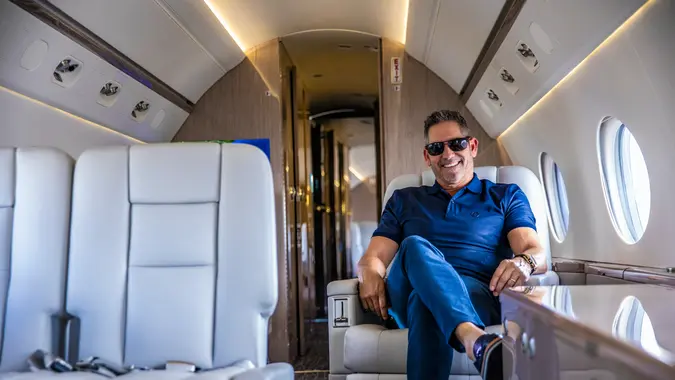 ©Grant Cardone
Grant Cardone,  author of the upcoming book "The Wealth Creation Formula," doesn't believe you need a college degree to be rich. He actually thinks many people would be better off financially without college degrees.
"The college thing wastes four or five years," he told GOBankingRates. "The most valuable thing a person has is four or five years. The ROI on college is awful."
Cardone notes that his college degree was not necessary for his own success and that many people can get top jobs now without college degrees.
"Every major tech company is now rethinking college as a prerequisite for hiring," he said. "I have a company that makes a billion in sales over the internet, I own $5 billion worth of real estate, and not one time has a bank ever asked me about my college degree. I've done deals in the hundreds of millions of dollars and my college degree was never considered."
Success really comes down to mastering a few essential skills — no degree required. Here are the skills Cardone said you need to get rich.
Also see ways to get rich if you don't make six figures.
Communication Skills
"You need to know how to communicate," Cardone said.
Make Your Money Work Better for You
Confidence
"You need to have confidence," Cardone said.
Networking
"You need to network and get to know people," Cardone said.
He believes the best way to build your network now is online.
"Network today with social media," he said. "Have a presence online."
Tenacity, Persistence and Integrity
"You need to be tenacious," Cardone said. "None of these things cost anything, and none of these things are taught in school: communication, confidence, networking, tenacity, persistence, integrity."
Artificial Intelligence Skills
It's essential to educate yourself on how to utilize AI in whatever field you plan to go into, Cardone said.
"The school systems are telling parents that their kids can't use AI for the test," he said, "but the schools need to understand that AI is going to replace the schools and the teachers."
Sales and Marketing
"Sales skills are so needed right now," Cardone said. "You do not need to go to college to become a salesperson. People need to know how to market to become wealthy."
He believes that being a skilled marketer is what has led many of the most successful people to the top.
"Elon Musk is a phenomenal marketer, Steve Jobs was a phenomenal marketer, Bill Gates was a phenomenal marketer, Warren Buffett is probably the greatest marketer in the history of the world," Cardone said. "These are not things that people need four or five years of education to get."
Make Your Money Work Better for You
More From GOBankingRates