The 'Great Wealth Transfer' Is on the Horizon: Here's What Every Woman Needs To Know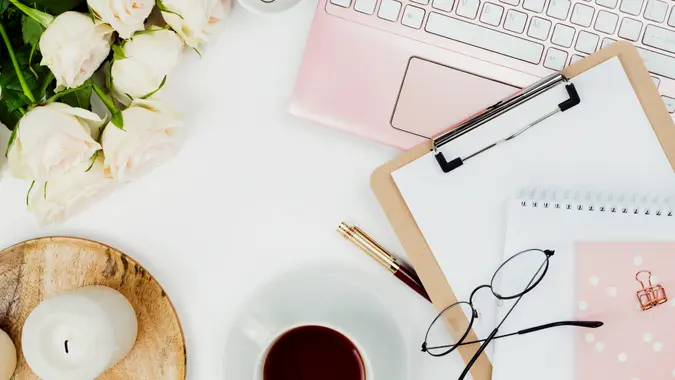 Natalia Lavrenkova / iStock.com
Baby boomers are set to pass down approximately $30 trillion in assets over the next few decades. This "great wealth transfer" has the potential to shape the greater economy as well as individual lives.
But how will it impact women in particular? In this "Financially Savvy Female" column, we're chatting with Maggie Wall, head of diverse growth segments at Citizens, about how this vast movement of capital will impact women, who historically have been sidelined in financial conversations.
What are some of the ways the great wealth transfer will impact women?
The significant transfer of assets presents a double-edged sword for women. On one side, there is an unprecedented opportunity for women to shape their financial future, whether it's through investment, philanthropy or business development. More women will find themselves in positions of fiscal influence, both within their families and in broader economic contexts. However, financial literacy can pose a significant challenge. Ultimately, education becomes increasingly crucial to navigating this transition successfully and maximizing the potential of inherited wealth.
What do women who are receiving money need to know about transferring wealth?
We recommend focusing on strategic financial planning and strengthening financial confidence. A financial advisor can help ensure that the wealth transfer aligns with short and long-term objectives in a way that helps build confidence. Financial planning isn't just about passing on wealth, but also ensuring financial stability or preparing for unforeseen circumstances. A holistic approach to wealth management programs, including trusts, wills and asset distribution strategies, can sustain families through crises.
What should women do to make the most of any capital they receive?
Women need to understand their financial position comprehensively, including assets, debt and the associated tax implications of inherited wealth. Working with professionals who specialize in wealth management can offer individualized plans for investment and savings. These advisors can also instill a sense of financial confidence, closing the gap between household decision-making and investment decision-making.
Make Your Money Work Better for You
Will the great wealth transfer help to even the financial playing field when it comes to women and men?
The transfer has the potential to significantly impact the financial playing field. The key differentiator will be how women engage in their finances to manage, invest and grow their wealth. With targeted financial education that aims to empower women financially, the potential for leveling the field is indeed possible. However, if women don't engage fully with their finances, then the wealth transfer may merely perpetuate existing inequalities. The outcome depends on our collective actions today — how we educate, empower and prepare women for this unprecedented financial responsibility.
More From GOBankingRates