What Hillary Clinton and 7 2016 Presidential Candidates Earn per Speech

5 min Read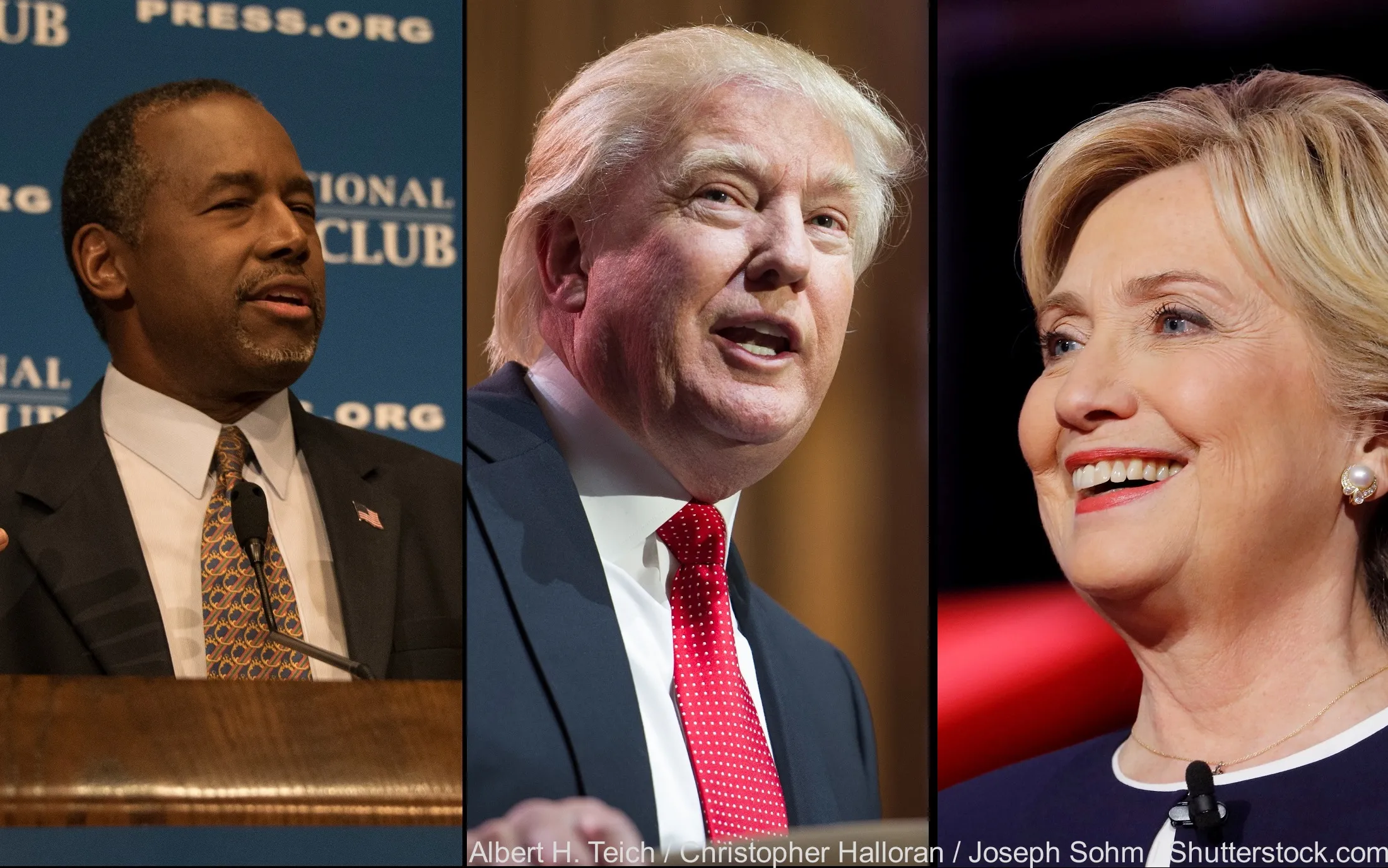 Talk is cheap unless you're a politician at the podium. Republican and Democratic presidential candidates are charging sky-high speaking fees at public and private events. But for decades politicians have been receiving high wages for standing at the podium.
When former President Gerald Ford left office in 1977, he quickly learned the financial benefits of being paid to make speeches. To manage speaking engagements, the Washington Speakers Bureau was founded in 1979 and has since managed paid speaking jobs for politicians, actors and other celebrities. The rise of this agency has helped speaking fees reach stratospheric levels.
Today, the demand for political speakers is higher than ever. Here is a list of the top- and bottom-earning presidential candidates.
Related: 2016 Presidential Candidates' Net Worth — Donald Trump Vs. Bernie Sanders and More
Make Your Money Work Better for You
Donald Trump: $250,000 Per Speech
It's no surprise Donald Trump — the billionaire Republican candidate — commands the biggest speaking fees of these presidential hopefuls. Trump charges an average $250,000 per speech, according to The New York Times, and he undoubtedly has been paid among the highest fees for a series of speeches. In fact, for The Learning Annex's real estate wealth expos, Trump reportedly earned a whopping $1.5 million for making a number of speeches, according to Forbes.
Overall, Trump's speaking engagements have earned him $1.75 million, according to Federal Commission documents obtained by Reuters. He has also charged between $50,000 and $450,000 in the past 16 months. The presidential candidate conducted three speeches for the multilevel marketing company ACN and earned $450,000 — for each speech.
Read: Here's Presidential Candidate Donald Trump's Plan for Your Wallet
Hillary Clinton: $235,000 Per Speech
Not far behind Trump, Democratic frontrunner Hillary Clinton earns an average of $235,000 per speech, according to the Federal Election Commission. In the past 16 months ending July 2015, she earned nearly $12 million.
Since leaving her post as secretary of state in 2013, Clinton has earned about $2 million alone in delivering speeches at universities. The University at Buffalo, for example, paid Clinton $275,000, though the fees were put toward the Clinton Foundation. Since 2014, over eight universities have paid Clinton hundreds of thousands of dollars for speeches. Among these schools were:
The University of California, Los Angeles, which paid $300,000 in March 2014
The University of Connecticut, which paid $251,250 in April 2014
The University of Nevada, Las Vegas, which paid $250,000 in October 2014
While Clinton contends these speaking fees at universities are put toward philanthropic work at the Clinton Foundation, other presidential candidates haven't been shy about calling Clinton a hypocrite for advocating for more affordable education while charging high speaking fees at schools.
Make Your Money Work Better for You
Carly Fiorina: $73,000 Per Speech
Carly Fiorina, the former chairman and CEO of Hewlett-Packard, is paid $73,000 per speech, according to Speakerpedia, and she has a speaking fee range between $59,250 and $100,500. Meanwhile, the Republican candidate's personal finance disclosure filed with the Federal Election Commission showed she earned $786,000 in speaking fees between the beginning of 2014 and June 2015. And for two speeches she conducted in October this year, she earned $48,000 each, though she plans to donate her earnings to charity.
Jeb Bush: $42,500 Per Speech
Between 2014 and 2015, Republican presidential candidate Jeb Bush collected over $1.82 million in speaking fees. He delivered 47 speeches between January 2014 and March 2015, according a financial disclosure filed with the Federal Election Commission. On average, he made about $42,500 per speech, a fraction of what Trump and Clinton make.
Bush has made speeches nationwide, from Florida to California. He has had numerous engagements at educational institutions, including Grove City College in Grove City, Pa.; the Association of Private Sector Colleges and Universities in Las Vegas; and Vanderbilt University in Nashville, Tenn. He was also paid $42,500 for each of three speeches he gave in California in early February 2014.
Learn: Who Will Win the 2016 Election Money Race — Donald Trump, Bernie Sanders, Hillary Clinton or Jeb Bush?
Ben Carson: $40,000 Per Speech
Ben Carson made nearly $2 million delivering speeches to faith-based groups. For one speech, he was paid $40,500. In early 2015, the Republican presidential hopeful was allegedly disqualified from being a speaker at an event honoring Dr. Martin Luther King due to his "hefty" speaking fees. Carson contends he declined the invitation due to a schedule conflict.
Carson's speaking engagements are largely managed by the Washington Speakers Bureau, which has a range of speakers' fees depending on logistics, demand and availability. His fee code indicates he makes around $40,000 or more per speech. Speakerpedia, meanwhile, puts Carson's speaking fees in the range of $29,250 and $50,750.
Make Your Money Work Better for You
Mike Huckabee: $22,175 Per Speech
Mike Huckabee, the Christian minister, former governor and Republican presidential candidate, earned more than $975,000 in the 16 months ending July 2015 in speaking fees, according to documents filed with the Federal Election Commission. In that time, Huckabee made 44 speeches, earning an average of $22,175 per speech.
Huckabee has spoken in front of a variety of audiences, such as ministries and pregnancy care centers. His speeches have been paid for by groups like the North Alabama Fellowship of Christian Athletes; the Salina Area Chamber of Commerce; Illinois Right to Life; Pregnancy Help 4 U; and Consortium Health Plans. He's also spoken for a number of universities, including Bethel University in McKenzie, Tenn., and Oklahoma Baptist University.
Marco Rubio: $13,000 Per Speech
Marco Rubio, the junior senator from Florida, has a brief list of speaking engagements. His speaking fee is $13,000, according to Speakerpedia. Overall, the Republican candidate has a modest financial portfolio compared to his fellow candidates. It was reported last year that Rubio cashed out his retirement savings, which were estimated to be worth between $60,000 and $195,000. His net worth is also estimated at $200,000, according to Celebrity Net Worth.
Bernie Sanders: $622 Per Speech
In the past year, Senator Bernie Sanders, the self-declared Democratic socialist, made only three paid speeches. Between his appearances, he made a modest $1,867.42. On "Real Time With Bill Maher," Sanders was only paid $850 for his appearance. The presidential hopeful is known for speaking on income and wealth inequality and the high cost of higher education.
About the Author