10 Hottest Cars of Famous CEOs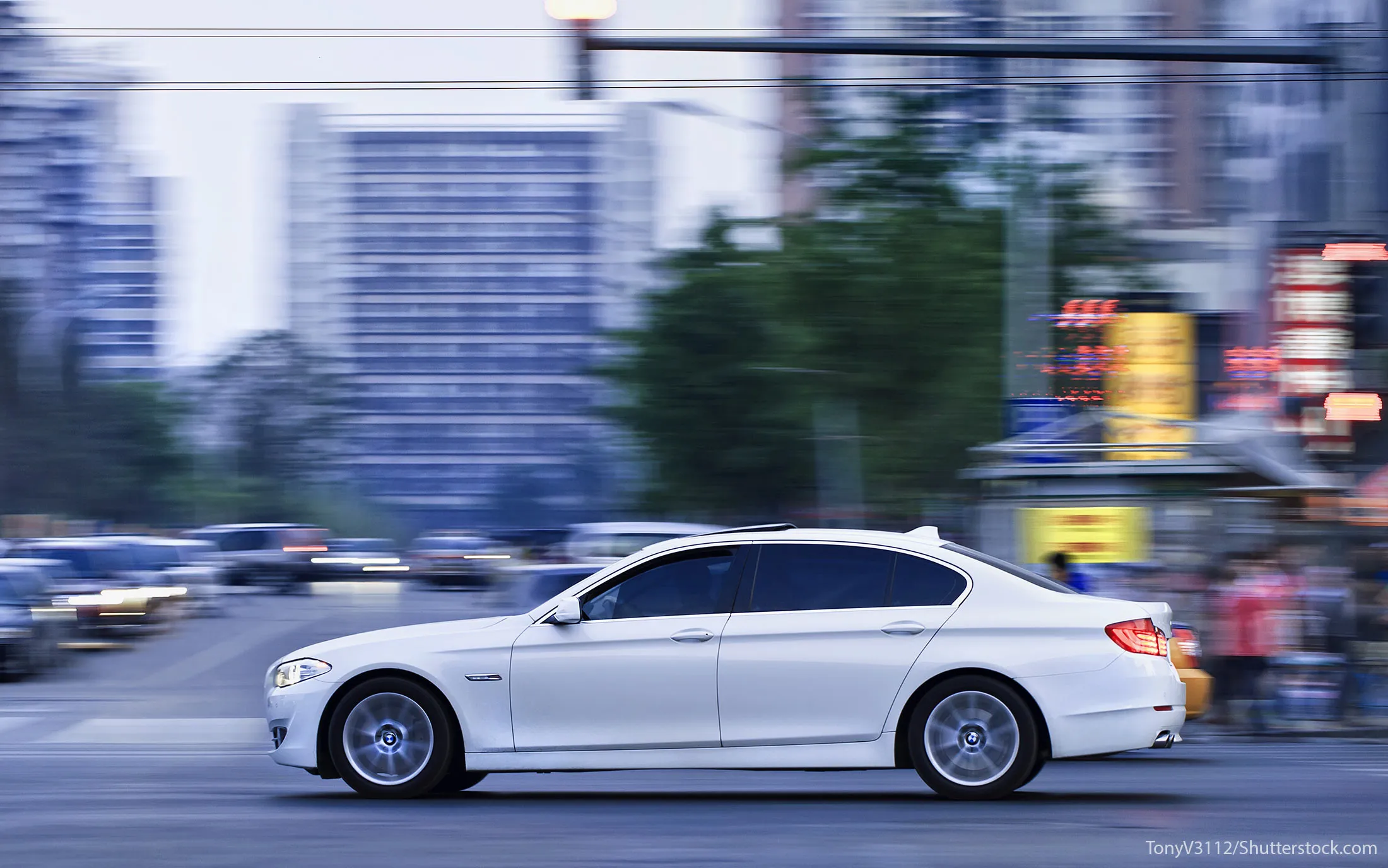 The most well-known CEOs drive some pretty spectacular cars. After all, when your net worth reaches the billions, spending even $1 million on hot wheels is just a drop in the bucket.
From sports cars to solid classics, there are no one-car-fits-all-CEOs choices here, although Teslas seem to be gaining in popularity among the uber-rich. And while the trend definitely seems to be more eco-friendly and less flash in the last few years, each CEO mentioned here can spend millions on luxury cars if they choose to — and some definitely do.
Click through to see the sports and luxury cars these 10 famous former and current CEOs drive.
1. Elon Musk: Tesla Model X P90D
Founder of Tesla Motors and aerospace company SpaceX, Elon Musk drives the futuristic-sounding Tesla Model X, reported Road & Track magazine in late 2015.
The mid-sized SUV — which carries a hefty price tag of $132,000, according to CarandDriver.com — comes equipped with the 90 kWh battery option and can go from 0 mph to 60 mph in just 3.2 seconds.
But Musk doesn't exclusively drive Teslas. Tech Insider reports that the multibillionaire has also owned a Jaguar, the Lotus Esprit car from James Bond's "The Spy Who Loved Me" and other luxury and sports cars.
2. Birdman: Bugatti Veyron Grand Sport Vitesse
As of late 2015, the co-founder and CEO of Cash Money Records reportedly drives a red Bugatti Veyron around town, according to the car blog Autogespot.com. Although his real name is Bryan Williams, Birdman is the perfect alias for driving the Bugatti, which has been deemed "the fastest production roadster in the world" by Bugatti.
According to The Richest, the Bugatti cost $2.1 million — and it's not Birdman's only luxury car. In addition to the Bugatti, he has also owned (and still might currently own) a Lamborghini, a Bentley and a Mercedes-Benz, among others.
Make Your Money Work Better for You
3. Ralph Lauren: RUF CTR-3 Clubsport
Ralph Lauren owns more than 43 rare and classic cars, including a few Porsches and other luxury cars. The Telegraph reported in March that Lauren's car collection is worth a total of $400 million.
According to The Telegraph, Lauren's most recent acquisitions include a LaFerrari, two Porsche 918s, two McLaren P1s and the rare RUF CTR-3. The 777-horsepower CTR-3 comes from RUF Automobile, a German company that modifies Porsches with super-charged flat-six cylinder engines and bulked-up frames, reports CNBC. It reportedly cost around $700,000 in 2013, when Lauren was first spotted driving the car.
4. Bill Gates: Porsche 959 Coupe
Bill Gates loves Porsches and owns three of the German sports cars, reported Global Cars Brands in 2015. The most famous is the Porsche 959 coupe because it sat at the Port of Seattle for more than a decade before Gates could take formal possession of it. It wasn't until 1999 that Gates officially became the car's real owner.
Gates, the richest man in the world, reportedly also drives a 2008 Ford Focus. Quite a difference there, but you can't beat the Focus's fuel economy.
5. Mark Zuckerberg: Pagani Huayra
No one's been able to confirm beyond a shadow of a doubt that the unostentatious Mark Zuckerberg actually put money down on a Pagani Huayra, but the news sure made the rounds on many auto websites in 2014.
What is known for a fact is that, at least in 2014, Zuckerberg also drives a black Volkswagen Golf GTI with a manual transmission, reports Business Insider. This car costs just under $31,000.
6. Warren Buffett: 2014 Cadillac XTS
According to a 2014 CNN Money article, Warren Buffett drives a car that's currently less than $50,000. According to Cars.com, the asking price range for the 2014 Cadillac XTS is between $22,717 and $46,245.
In 2015, the Berkshire Hathaway CEO donated his 2006 Cadillac DTS to Girls Inc. for an online auction, where it sold for $122,500 — more than 10 times its market value, reports Reuters.
Make Your Money Work Better for You
7. Oprah Winfrey: 2015 Tesla Model S
Media mogul Oprah Winfrey bought a Tesla electric sports sedan in late 2015, reports Fortune. Hitting 60 mph in less than three seconds, Oprah could really zoom around town in this car.
It's unclear which specific model Oprah purchased — though it looks like a Model S — but it's not unusual to see the price reach close to $100,000.
8. Larry Page: Tesla Roadster
A clean energy supporter and fan of inventor Nikola Tesla, Google co-founder and Alphabet CEO Larry Page naturally drives a Tesla Roadster in addition to owning an electric bike and Toyota Prius, according to a 2014 article by LuxuryLaunches.com. This roadster had a base price of $109,000 at the time.
9. Tim Cook: BMW 5 Series
Apple's CEO drives a relatively low-key BMW 5 Series, reported Tech Insider in late 2015. Tim Cook is famously frugal but even so, BMW's 5 Series starts at around $50,000 (according to TrueCar.com). Cook's choice might be inexpensive by CEO standards, but it's still a luxury car.
10. Larry Ellison: Lexus LFA
And last but not least, Oracle founder Larry Ellison drives the so-called Lexus "supercar," according to a 2015 Tech Insider article and a 2012 Business Insider article. Made to compete with other exotic sports cars, the LFA has a lightweight carbon fiber body, a 533 horsepower engine and cost about $375,000, reports LuxuryLaunches.com.

BEFORE YOU GO
See Today's Best
Banking Offers