How I Became a Millionaire Flipping Houses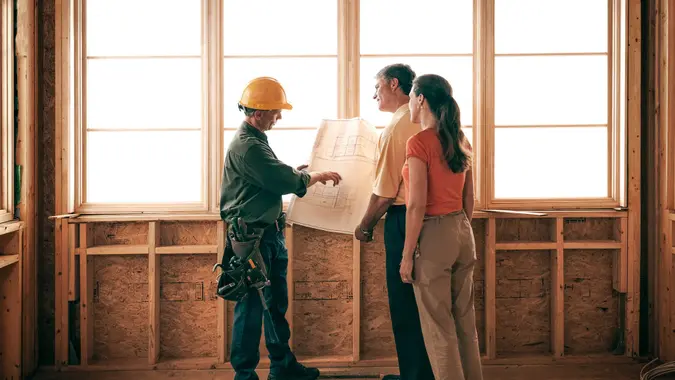 stevecoleimages / iStock.com
Jason Valenzuela always knew he would be a millionaire. 
One of the statements he made to his now-wife when he married her out of high school was that he would be a millionaire one day. Looking back, Valenzuela, who is now a practicing audit CPA and runs TWB House Buyers with his brother in McAllen, Texas, said he knew she didn't believe him because he didn't have two nickels to rub together.
Here's how he became a millionaire flipping houses. 
Starting Out With a Flipping Side Hustle
Valenzuela, 36, grew up in a family of modest means. Sometimes he saw his mother and grandparents struggle financially and knew he didn't want to encounter the same challenges as an adult. 
He started working for an accounting firm in 2012. It was the same year he purchased his personal residence and perfect timing since real estate prices were still recovering from the 2008 housing crash. While working at the accounting firm, Valenzuela saved his salary over a four-year period from 2012 to 2016. He also steadily saved his wife's wages as a call center representative throughout those four years. 
Make Your Money Work Better for You
As he saved these earnings, Valenzuela started educating himself on the real estate rental and flip businesses. He flipped his first parcel of land as a side hustle and made $3,000 in 30 days. 
"I brought my brother on as a business partner and within a couple months of the first $3,000 flip, we landed a house for $58,000 that was worth $125,000," said Valenzuela. "I used the approximately $20,000 I had saved to date to take down the deal and we picked up instant equity."
Take Our Poll: Would You Move for a Job That Paid You a $10,000 Signing Bonus?
From Side Hustle to Gross Real Estate Assets
In 2017, Valenzuela did a cash-out refinance on the property and on his personal residence which had since appreciated significantly from 2012 prices. This netted Valenzuela around $80,000 in cash. 
Though he doesn't disclose all of the details of the deals which would follow, Valenzuela was able to parlay this cash into gross real estate assets of about $4.1 million and a net worth of about $2.8 million. All the while, he continued to work full time as a CPA in public accounting.
Make Your Money Work Better for You
In summer 2019, Valenzuela hit the $1 million in net worth mark. 
"This was accomplished by steadily saving from my CPA salary and reinvesting every dollar of flip profit and of monthly rental cash flow that I made," said Valenzuela.
The Surprising Part of Life as a Millionaire 
Valenzuela may be a millionaire, but he said he doesn't feel like one. He drives a paid for 10-year-old Toyota Tundra with 185,000 miles. His wife drives a paid for 2018 Toyota Tacoma with 45,000 miles. Together, they live in a paid for 2,100-square-foot working-class neighborhood home.
Despite his status, Valenzuela has not experienced much by way of lifestyle creep. His lifestyle has changed "very little" from his college days to 2016. This allowed the couple to have a modest savings rate. Currently, they have a roughly 71% savings rate. 
Valenzuela used this savings to pay down existing debt on rental properties. This helps continue creating monthly equity. Every dollar of flip profits does the same.
"We certainly have the means to purchase newer vehicles and a larger home, but we don't feel the need to," said Valenzuela. 
Make Your Money Work Better for You
He does add, however, that the couple plans to start splurging on annual international trips once their four-month-old gets a little older.
Tips for Becoming a Millionaire 
Want to become a millionaire early in life? Valenzuela has several pieces of advice to get there. His tips include living within your means, leaving a margin to build a war chest and starting some kind of side hustle. 
There are some high-income professions, like physicians and lawyers, who may naturally reach millionaire status later in life. Those who want to get there sooner versus later, however, will need some sort of financial catalyst.
More From GOBankingRates
Make Your Money Work Better for You