I'm a Millionaire: How I Got Rich Eliminating These 7 Expenses and Payments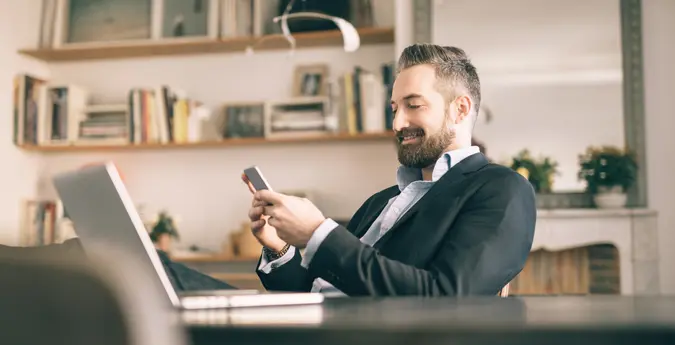 Nikada / iStock.com
For most people, becoming a millionaire is nothing but a pie-in-the-sky fantasy. You might imagine finally winning a big jackpot or being notified that a long-lost relative left you a fortune. 
Unfortunately, your chances of becoming a millionaire by winning a lottery or inheriting a windfall from a rich uncle are slim to none. The chances of becoming rich through your own actions are much better.
For example, a steady source of plentiful income, disciplined financial planning and spending that's carefully prioritized can all help you achieve millionaire status. The key is to save and invest more than you spend, which means keeping your expenses to a minimum.
To give you some real-life inspiration, here are seven expenses and payments two successful millionaires eliminated to help them get rich.
The Importance of Having a Budget
First things first: If your goal is to become a millionaire, you need a budget to help you get there.
Hazel Secco, CFP, CDFA, founder and president of Align Financial Solutions, LLC, said, "Setting and adhering to a budget has been a cornerstone of my financial strategy. Even in times of surplus income, I stick to the budget, channeling the excess towards savings. This steadfast adherence to budgeting has allowed me to consistently build my wealth. I prioritize financial commitments like mortgage payments and contributions to my retirement fund ahead of my monthly spending. This approach ensures that I'm consistently setting aside funds for the future, even if it means feeling like I have less disposable income in the present."
Make Your Money Work Better for You
Expenses Eliminated To Get Rich
Here are the expenses and payments these two millionaires eliminated (or greatly reduced) to help them get rich.
Certain Daily Expenses
"I approach daily expenses, such as morning coffee or lunch, with caution," Secco said. "I make a conscious effort to limit these expenditures, reserving them as occasional rewards. Though I enjoy dining out and exploring different cuisines, I typically opt to prepare meals at home during the workweek. Even if it means reheating a pre-made meal, this approach is significantly more cost-effective than frequenting restaurants, particularly when dining with family."
Excess Clothing Purchases
"Also, when it comes to clothing purchases," said Secco, "I exercise discretion by trying on multiple options and ultimately selecting only one or two favorites. This measured approach allows me to balance enjoyment with financial prudence."
High Mortgage Payments 
Stephen Chang, MD, MBA, managing director and co-founder of Acts Financial Advisors, said, "I bought a house well below my means. The house I purchased was below our annual household income, in contrast to the rule of thumb of three times [your] annual income. It's a small house relative to the other houses in our area, but [it] is in a walkable area with a fantastic school district. There are bike paths, walking trails, restaurants, a grocery store, and a gym — all within easy walking distance."
Expensive Car Payments
"I reduced my car payments," said Chang. "We buy cars every 20 years. Since we have two, that means we purchase a new car every ten years. We make sure to take good care of them, including performing routine maintenance. Not having to have the latest and greatest means significantly reduced car payments each month. Even when a repair is required, it's still significantly cheaper."
Make Your Money Work Better for You
Private School Tuition
"We don't send our kids to private school," Chang shared. "Since we bought a house in a highly-rated school district, we don't have to spend upwards of $50,000 a year sending our kids to a private school to ensure they get quality educations. We can also put that money towards college savings to ensure our kids won't be limited by finances when choosing an undergraduate or graduate school."
Extravagant Vacations
"We're frugal with our vacations," Chang said. "We tend to vacation domestically and prefer places within driving distance. We pay for the cheapest hotels we can find on hotels.com or Expedia that have a 4-5 star rating." 
Frequent Meals at Restaurants
"Lastly, we purchase food and cook half the time instead of eating out for a variety of reasons: it's cheaper, it's a fun way to sample the local cuisine, it's healthier, and it requires family teamwork," said Chang.
More From GOBankingRates