Jaspreet Singh: 5.5 Things You Need To Do To Save $1,000 in 30 Days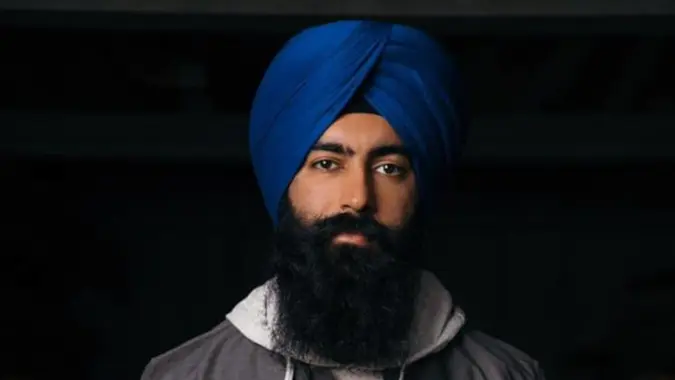 Jaspreet Singh / Jaspreet Singh
Saving $1,000 in 30 days can seem like a challenging goal, but according to money expert Jaspreet Singh, it's achievable with some discipline and a well-structured plan. The host of the Minority Mindset YouTube Channel believes becoming wealthy is surprisingly simple.
Here are some tips he recommended to help you save that amount in a month:
1: Negotiate Bills
According to Singh, reaching your $1,000 goal means you have to put aside $34 a day. And the first step is to renegotiate on some of your bills so you're not over-paying. In fact, research shows that 1 in 3 Americans say they know they're overspending on their monthly cell phone bills. If you're set up on a bundle plan, you can call your provider and re-negotiate for a simpler service. This offers a quick and easy way to save more money every month.
2: Stop Spending All Your Money
While it seems easier said than done, Singh said the best way to quit spending is to not have your money leave your bank account or wallet. One alternative he suggested is following the 24 hour rule: whenever you go out and see something you really like — give yourself 24 hours to just think about whether you really need it or not. This will go a long way in avoiding impulse purchases.
3: Start Selling Stuff
There's no better way to get your hands on some money quickly than looking at what you have to sell at home. Rather than have things sit and collect dust, Singh suggested to find ways to sell these items and turn them into cash. There's a myriad of ways to go about this, from hosting a garage sale to selling online.
Make Your Money Work Better for You
4: Hustle To Earn More Money
"There's a limit to how many pennies you can squeeze, but there's no limit to how much you can earn," said Singh. He noted that what often holds people back is a lack of willingness to hustle or try things.
He recommended not falling into the mindset of becoming a penny-pincher and living small — instead, you should come up with ways of earning more money. Whether that means mowing lawns, painting houses, or starting your own YouTube channel, the point is to get creative and start thinking bigger.
5: Be Smarter With What You're Paying
One big step toward being smarter with your money is to stop paying ATM or overdraft fees on your account. If it's the first time it happens, Singh suggested it's something you can ask banks to waiver. This is an easy way to keep more money in your pocket.
5.5: Earn Extra Interest on Savings
If you have some extra cash sitting aside, Singh asked his audience to consider moving your money to a high interest savings account. In doing so, you're earning more interest on your savings without lifting a finger. Just make sure they're a legitimate bank and FDIC insured. It's a smart way to earn more without any major effort involved.
More From GOBankingRates
Make Your Money Work Better for You