3 Money Lessons from Charles Feeney, the Billionaire Who Gave Up His Entire $8 Billion Fortune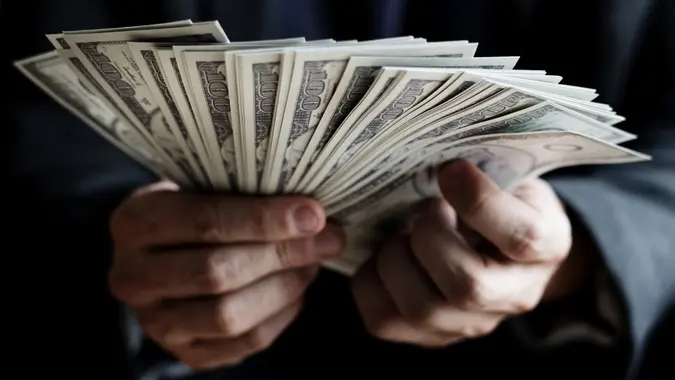 Rawpixel / iStock.com
Charles "Chuck" Feeney, an Irish American businessman and philanthropist who devoted his entire personal fortune to global philanthropy in his lifetime, died at 92 on Oct. 9. Feeney's philanthropic organizations, The Atlantic Philanthropies, made grants worth more than $8 billion — much of it anonymously, according to its website.
"I had one idea that never changed in my mind — that you should use your wealth to help people," Feeney said in his biography, The Billionaire Who Wasn't, according to the website. "Try it, you'll like it.  Besides, it's much more fun to give while you are alive than to give when you are dead."
Feeney made his fortune co-founding Duty Free Shoppers (DFS) in 1960 with Robert Miller — the company made both men billionaires. Feeney then sold it to giant luxury group LVMH for $2.47 billion in 1997, according to The New York Post.
So what are some takeaways the average person — especially those who aspire toward wealth and admiration — can learn from the way Feeney spent his vast fortune in the years preceding his death? Here are three that stand out:
1. Giving While Living
Since 2011, Feeney was a member of The Giving Pledge — co-founded by Warren Buffett, along with Bill Gates and Melissa French Gates — an organization whose aim is to "set a new standard of generosity among the ultra-wealthy," and ask America's wealthiest to commit to giving most of their wealth to address some of society's most pressing problems.
Make Your Money Work Better for You
In his letter on the The Giving Pledge's website, Feeney asked donors to "fully engage in sustained philanthropic efforts during their lifetimes."
"I cannot think of a more personally rewarding and appropriate use of wealth than to give while one is living — to personally devote oneself to meaningful efforts to improve the human condition," he wrote. "More importantly, today's needs are so great and varied that intelligent philanthropic support and positive interventions can have greater value and impact today than if they are delayed when the needs are greater. I urge those who are taking up the Giving Pledge example to invest substantially in philanthropic causes soon and not postpone their giving or personal engagement."
Buffett said that Feeney represented a "cornerstone in terms of inspiration for The Giving Pledge."
"He's a model for us all. It's going to take me 12 years after my death to get done what he's doing within his lifetime," he said, according to Forbes.
2. Live in Frugality
As The New York Times noted, Feeney lived in a modest rented apartment in San Francisco. And in an earlier profile, Forbes pointed out that the San Francisco apartment had "the austerity of a freshman dorm room."
According to his foundation, Feeney, who was born during the Great Depression to Irish American parents, "inherited their values and diligence and never forgot his roots, despite his great success in business."
Make Your Money Work Better for You
"He was well known for his signature $15 watch, plastic bags for a briefcase and his preference for flying economy," according to the foundation. "Flying in the front of the plane doesn't get you there any sooner," Feeney had said.
In addition, over the past 30 years, Feeney did not own a car or home.
3. Start Early
Feeney enrolled in Cornell's School of Hotel Administration in 1952 with support from the G.I. Bill, being the first in his family to go to college, according to Cornell's website.
"His entrepreneurial drive was apparent immediately: He famously created a sandwich business at Cornell that became so profitable his freshman classmates dubbed him 'the sandwich man,'" according to the website.
And in 1960, Feeney and Miller co-founded DFS, "at first selling to sailors serving with the U.S. Navy's Atlantic fleet, then at Honolulu International Airport, and subsequently expanding to airports in Europe, Hong Kong and beyond." Soon, DFS became the largest seller of luxury goods in the world.
Feeney was Cornell University's most generous donor, and was dubbed Cornell's "third founder" due to the magnitude of his grants.
More From GOBankingRates
Make Your Money Work Better for You