10 US Cities Where Renters Get the Most Space for Their Money (Hint: It's Not in Texas)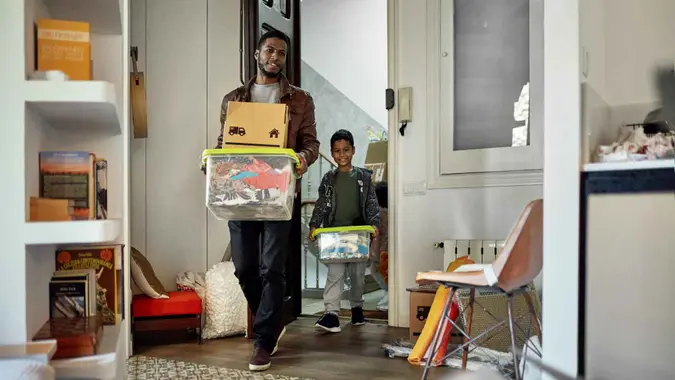 xavierarnau / Getty Images
Rent for a modest one-bedroom apartment is up to $4,080 in New York City, according to the September rent report from Zumper. However, there are still plenty of places across the U.S. where you can get enough space for a family for that price — or even a lot less.
A new study from New Jersey Real Estate Network evaluated rent prices across the U.S. to find the cities where people can get the most bang for their buck — or, in real estate terms, the lowest rent per square foot.
Texas Rents Skyrocketing
Where are cities with the cheapest rent per square foot? You might expect them to be in Texas, considering that it's such a desirable place for people to move lately, complete with a perceived low cost-of-living overall.
But Texas rents are skyrocketing, according to The Texas Tribune. And local ABC News affiliate WFAA.com has likened Texas to "the next California," largely due to the affordable housing crisis across the state.
If not Texas, where are the cheapest U.S. states to live for renters? The New Jersey Real Estate Network pinpointed 10 cheap cities in the U.S., largely clustered in the Northeast and Midwest regions.
The top city on the list according to the report, Johnstown, Pennsylvania, costs just 65 cents per square foot in terms of average rent, well below the national average of $1.78 per square foot. The rest of the list follows:
Johnstown, Pennsylvania
Decatur, Illinois
Pottsville, Pennsylvania
Carbondale, Illinois
Ogdensburg, New York
Peoria, Illinois
Muncie, Indiana
Altoona, Pennsylvania
Cumberland, Massachusetts
Terra Haute, Indiana
Make Your Money Work Better for You
More From GOBankingRates