Warren Buffett's Advice on Building Generational Wealth May Surprise You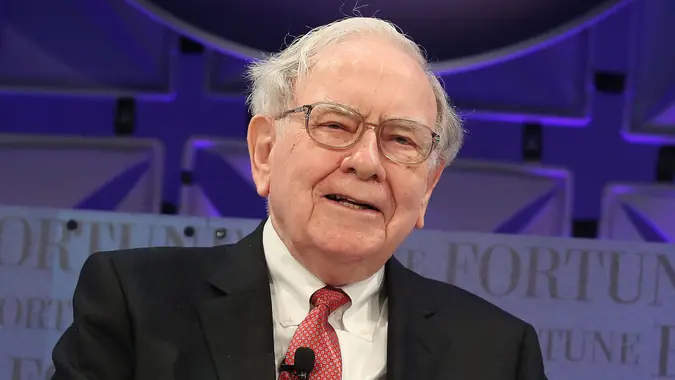 Krista Kennell / Shutterstock.com
Warren Buffett is famous for both his frugality and his disdain for dollar-based dynasties. The legendary investor has lived in the same home for more than 60 years and his children and grandchildren learned long ago not to expect much of his roughly $120 billion fortune.
In 2006, ABC News reported that Buffett's daughter Susan revealed on "Good Morning America" that she asked the Berkshire Hathaway boss for a $41,000 loan to renovate her kitchen after having a child, and the Oracle of Omaha responded, "Go to the bank and do it like everyone else."
According to Forbes, Buffett has given away more than $51 billion to philanthropic causes and intends to donate more than 99% of his fortune to charity. But he doesn't believe in legacy wealth and has no intention of leaving his family a massive inheritance — and his philosophy on creating and dispensing wealth seems to be catching on among his followers.
A Different Approach To Building and Willing Generational Wealth
Warren Buffett's annual letter to his Berkshire Hathaway shareholders is one of the most hotly anticipated events in the financial world — and it's easy to understand why when you look at his results.
The 2023 letter shows that the per-share market value of Berkshire Hathaway stock has grown 3,787,464% from 1964-2022 compared to 24,708% for the S&P 500.
Make Your Money Work Better for You
But Buffett's biggest revelation this year wasn't about how to outperform the stock market. It was about how your attitude and approach to saving is the ticket to building generational wealth.
Legacy Riches Through the 'Once-a-Saver, Always-a-Saver' Mindset
Buffett does not believe in the standard saving protocol of building a nest egg while you're working and hoping that you outlive your money in retirement so you have something to pass down.
"A common belief is that people choose to save when young, expecting thereby to maintain their living standards after retirement," he wrote in the 2023 letter to shareholders. "Any assets that remain at death, this theory says, will usually be left to their families or, possibly, to friends and philanthropy."
Buffett and a growing number of his shareholders believe that the ticket to building true wealth is to view saving as a lifelong endeavor.
"Our experience has differed," he wrote. "We believe Berkshire's individual holders largely to be of the once-a-saver, always-a-saver variety."
Buffett is currently 92 years old — 30 years past the age of Social Security eligibility. Average non-billionaires who are lucky enough to live so long probably wouldn't have much nest egg left to will to their heirs if they stopped building it and started spending it when they reached retirement age.
Help a Few Heirs With an Inheritance or Help the World Through Philanthropy?
Buffett breaks even further from the norms of the billionaire class with his philosophy on distributing generational wealth after you're gone. Many people on the Forbes Billionaires list got their spot through their last names — but if Buffett's kids want to join the three-comma club, they'll have to earn it.
Make Your Money Work Better for You
He's long railed against inequity and famously stated, "You should leave your children enough so they can do anything, but not enough so they can do nothing."
He believes a better world is a far more noble legacy than rich heirs — and his shareholders are starting to see the charitable light.
"Though these people live well, they eventually dispense most of their funds to philanthropic organizations," he wrote in his annual letter. "These, in turn, redistribute the funds by expenditures intended to improve the lives of a great many people who are unrelated to the original benefactor. Sometimes, the results have been spectacular. The disposition of money unmasks humans. Charlie [Munger] and I watch with pleasure the vast flow of Berkshire-generated funds to public needs and, alongside, the infrequency with which our shareholders opt for look-at-me assets and dynasty-building."
More From GOBankingRates