Wealth Preservation: Experts Share 3 Reasons You Need a Digital Will (Whether You're a Millionaire or Not)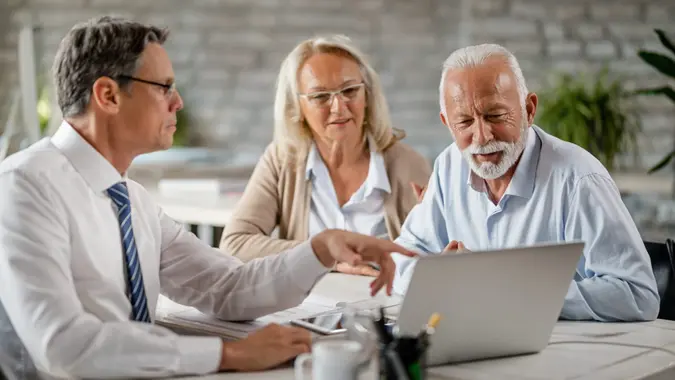 Drazen Zigic / Getty Images/iStockphoto
Legendary singer Aretha Franklin posthumously made headlines over her handwritten wills. Following her death in 2018, a dispute arose over who should own the Queen of Soul's estate and manage her legacy, royalties and the business she created.
Two handwritten wills were found in her home, the most recent of which was from 2014, found stuffed between couch cushions. The courts in Michigan recently declared that will — rather than an earlier version from 2010, which was notarized and locked in a cabinet — valid.
As much as Franklin caused her sons heartache and distress by not having her final will and testament notarized or even written clearly, she did one thing right. And it's something that nearly 60% of Americans fail to do: She created a will.
"Most people would say the number one most important thing in their lives is their family," said Michael Fiffik, LegalShield attorney at Fiffik Law Group, PC. "Even though family is number one for most, they don't prioritize taking care of their family by getting a will in place. The whole purpose of estate planning is taking care of your family."
People seem to have valid reasons for avoiding the whole process of creating a will. According to a survey by LegalShield, 46% of respondents "didn't know where to begin." Meanwhile, 72% believe creating a will costs more than $500, which is a hefty sum to many.
But it's equally important to consider the costs of not creating a will, as Franklin's sons learned. Even if you don't have millions of dollars, a business name or a huge estate to disburse to heirs, a will can help ensure smoother asset distribution, according to your wishes, noted Ari Brojde, co-founder and CEO of Estateably.
Make Your Money Work Better for You
"Wills encompass more than just assets," he said. "They can include guardianship provisions for minor children and pets and preferences for funeral arrangements and end-of-life plans. Without articulating these wishes in a will, if there is a dispute amongst family members around such topics, the courts will decide on outcomes — possibly in a manner that you would disapprove if you were alive."
Brojde champions the idea of a digitized will over a handwritten will. "Digitized wills help preserve financial legacies, prevent family disputes and stop assets from falling under court control," he concluded. He shared three benefits of having a will in digital formal.
Simple To Create and Execute
A digitized will is easier than ever to create with do-it-yourself platforms that provide prompts indicating what to include. "Because digital wills contain a standard set of clauses, it is less likely that a DIYer will omit important information required to ensure a smooth administration," Brojde said.
Brojde also noted that naming executors and guardians and identifying specific bequests to beneficiaries tends to be less ambiguous with digital wills. "Thus, digital wills simplify the complex administration process and give executors of your will the ability to distribute assets and fulfill your end-of-life plans quickly," he explained in an interview with GOBankingRates.
Easy To Update
You should revise your will every three to five years or after significant like events, such as getting married or having children, Brojde noted. If you adopt a new pet, you may wish to revise your will to address their care after your death. If you come into a lot of money, you may also want to revise your will.
Make Your Money Work Better for You
"Reviewing your plan regularly helps ensure that your legacy is carried out in accordance with your wishes and the distribution of assets happens smoothly and without issue," Brojde said.
A digitized will is "flexible and easy to update and amend," he noted, "easing the burden of regularly revising your will."  
Accessible, Durable and Secure
Even if you type and print your will to eliminate ambiguity caused by handwriting, ink can fade with time. Your will may also burn in a fire, get washed away in a flood or merely get lost in your home.
"Having a digital will helps avoid situations of unsecured paper documents scattered about," Brojde said. "Because digital wills are stored in the cloud, they cannot be unintentionally destroyed or accidentally voided as a handwritten will can be."
Final Note
Thirty-seven percent of adult children who know their parents have a will don't know where their parents are keeping it, according to the LegalShield survey. Whether it's in the cloud, in a filing cabinet or smashed between seat cushions, that amounts to the same stressful situation as not having one at all, so be sure your loved ones know where your will is and how to access it.
More From GOBankingRates
Make Your Money Work Better for You