What the $2.04 Billion Lottery Winner Did With Their Lump Sum Payout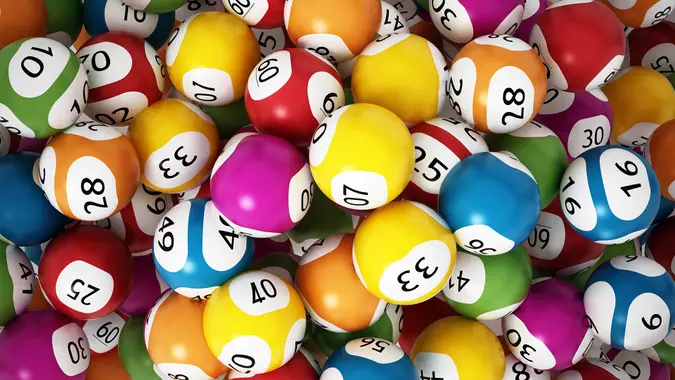 adventtr / Getty Images/iStockphoto
For most, winning the lottery is a distant dream. But for Edwin Castro, it became a reality when he struck gold with a $2.04 billion Powerball jackpot in November 2022, the largest in history.
Choosing a one-time lump-sum payment, Castro received an astonishing $997.6 million, just short of a billion. Here's a look at how he has used his unexpected fortune.
High-End Real Estate Ventures
Shortly after his massive win, Castro treated himself to two opulent homes in California. He first bought a breathtaking $25.5 million mansion in Hollywood Hills in March 2023, three months after he claimed his lottery prize. According to several reports, the estate boasts an impressive 13,500-square-feet of luxury, with features like five bedrooms, seven bathrooms, a game room, a wine cellar, a movie theater, a bar, a fitness studio, and a spa.
In addition to its rich interior, the Hollywood Hills home offers the epitome of outdoor luxury, with an infinity pool, a fireplace, and seven-car garage, all encased by glass walls that provide a panoramic view of the Los Angeles cityscape.
Shortly after, Castro purchased a second property, a $4 million mansion located in his hometown of Altadena. This house, built in the Japanese style in 1953, offers stunning views of the San Gabriel Mountains and includes a pool, a movie theater, five bedrooms, and four bathrooms.
Luxury Ride and Security Measures
Beyond real estate, Castro also splurged on a vintage white Porsche costing $250,000, a symbol of his newfound wealth. But with great wealth comes great responsibility, and Castro has taken steps to protect his investments. According to reports, he has hired round-the-clock security to ensure his safety and that of his possessions.
Make Your Money Work Better for You
A Humble Beginning and a Legal Challenge
Before his big win, Castro led a relatively modest life, living in a one-bedroom home. A former Eagle Scout and an athlete at Crescenta Valley High School, he later studied architecture at Woodbury University in Burbank, California.
His windfall was not without controversy, though. In April 2023, Castro found himself facing a lawsuit from a man who claimed that the winning ticket was stolen. The California Lottery officials stood by their comprehensive vetting process and backed Castro as the legitimate winner.
Edwin Castro's story is a reminder of the life-altering effects of such a massive lottery win. His transformation from an architecture student living in a one-bedroom home to a multi-property owning millionaire serves as a potent illustration of how life can change overnight.
Editor's note: This article was produced via automated technology and then fine-tuned and verified for accuracy by a member of GOBankingRates' editorial team.
More From GOBankingRates