What Income Is Considered Poverty Level in Texas in 2023?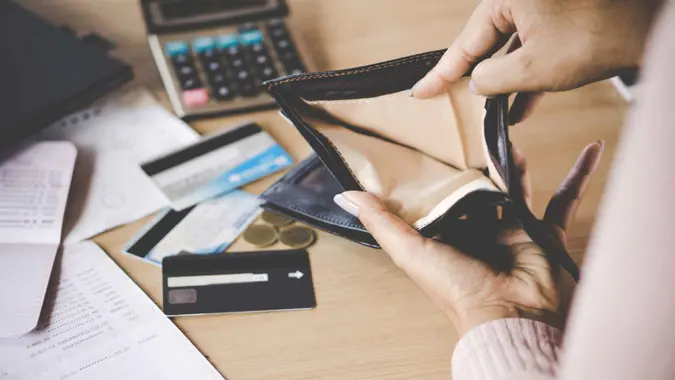 Doucefleur / Getty Images/iStockphoto
The federal government measures poverty by comparing a household's income to a set poverty threshold or minimum amount of income needed to cover basic needs. While some states have different thresholds to account for the higher cost of living, Texas uses the standard federal poverty guidelines to determine who qualifies for assistance programs.
According to the U.S. Census Bureau, the agency in charge of measuring poverty, the poverty threshold for a family of four in Texas is $29,950, or $14,880 for an individual before taxes. The U.S. Department of Health and Human Services uses this threshold to determine who is eligible for certain government assistance programs. Under their guidelines, a family of four is considered impoverished if they earn $30,000 or less per year.
In January 2023, the HHS took the 2021 Census Bureau's poverty thresholds and adjusted them for price changes between 2021 and 2022, using the consumer price index. For individuals, the income threshold increased from $13,590 in 2022 to the current $14,580 and $27,750 to $30,000 for a family of four.
Certain agencies and programs use percentage multiples of the federal poverty level (FPL) to specify set income limits and eligibility requirements for households. For example, many states use 138% of the FPL for Medicaid eligibility.
Make Your Money Work Better for You
According to the latest data from the Census Bureau, 14% of Texas' population of roughly 30 million people are living in poverty. This is higher than the national average of 11.6%, or 37.9 million people. Texas also has a lower median household income compared to the national median. In Texas, the median household income between 2017 and 2021 was $67,321, and $74,580 nationwide in 2022.
A study from Smart Asset released earlier this year found that the San Antonio-New Braunfels metro area in Texas required one of the lowest salaries — $59,270 after taxes — to live comfortably. A household making the median household income could afford to live here, but more expensive areas have a considerably higher cost of living. Business Insider reported that the cost of living in Plano, Texas, was more expensive than the national average. Plano had the highest Cost of Living Index score among 21 Texas cities, scoring 17.9 points higher than the national average of 100.
More From GOBankingRates