International Left Handers Day: BIll Gates and Oprah Among the 6 Richest Lefties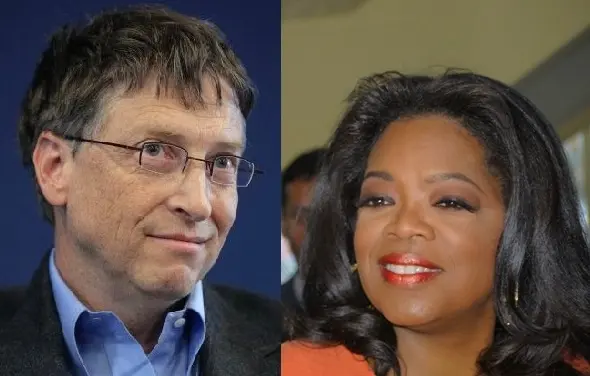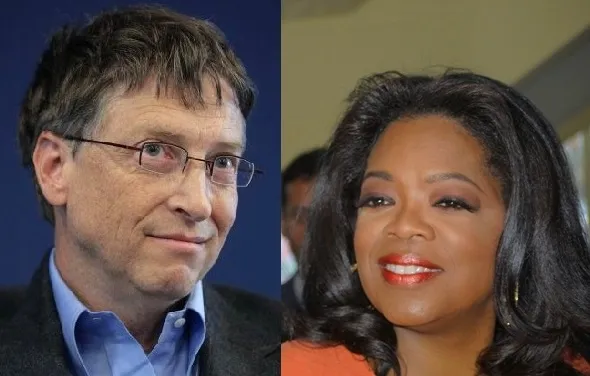 Aug. 13 marks International Left Handers Day, an opportunity to recognize our favorite south paws. According to LeftHandersDay.com, today marks the "22nd annual celebration of left-handers superiority."
According to the site, the Left-Handers Club launched the day in 1992 as "an annual event when left-handers everywhere can celebrate their sinistrality and increase public awareness of the advantages and disadvantages of being left-handed."
The event has spread and is now recognized worldwide, celebrating left-handers' contributions to society. The event also serves to lobby for better access to left-handed items and equipment to better accommodate this minority.
Approximately 10 percent of people are estimated to be left-handed, according to various studies. Research on left-handers have uncovered some interesting facts about the group, such as left-handed men with college educations earn more money than their right-handed counterparts, while female lefties make less.
Adapting to a world created for right-handers has also been shown to lend lefties greater creativity and adaptability, a vital trait in the world of finance and business.
The 6 Richest Lefties
The lists of the rich and famous left-handers is pretty long — but which lefties boast the highest net worth? Here is a list of confirmed left-handers with the highest net worths.
1. Bill Gates: $76 Billion Net Worth
The richest man in America happens to be one of the world's most famous lefties. As the founder of Microsoft, Bill Gates's success has gained him a net worth estimated at $72 billion, according to Forbes. The multi-billionaire is also renowned for his philanthropic efforts.
2. Michael Bloomberg: $33 Billion Net Worth
Left-hander Michael Bloomberg racked up his wealth of $33 billion through the success of his financial data firm, Bloomberg L.P., which Forbes reports generated $8.3 billion revenue in 2013 alone. Michael Bloomberg is also famous for his 12-year stint as mayor of New York City.
Make Your Money Work Better for You
3. David Rockefeller, Sr.: $3 Billion
David Rockefeller is the only living grandchild of oil tycoon John D. Rockefeller, the richest American in history with a net worth equal to $192 billion in today's dollars, according to The New York Times. John D. Rockefeller was thought the be left-handed or at least ambidextrous, and his grandson David Rockefeller is also left-handed. Forbes reports that the latter is worth $2.9 billion.
4. Oprah Winfrey: $2.9 Billion
Oprah Winfrey has proven her ability to defy all odds, building up an empire that includes bestselling books, a magazine and network, amassing a personal fortune valued at $2.9 billion.
Oprah also stands out as a female lefty, despite men being more likely to be left-handed, according to Time magazine.
5. Arnold Palmer $675 Million
While Arnold Palmer started out as a left-handed golfer, he is now famous for the drink that shares his name: the refreshing mix of iced tea and lemonade. Between the beverages and licensing income from the sales of Palmer-branded golf and sports equipment, Forbes estimates that Palmer earned $40 million in 2013.  Arnold Palmer's net worth is estimated to be $675 million.
6. Paul McCartney: $650 Million
Paul McCartney is among the list of famous left-handed musicians, along with Jimi Hendrix and Kurt Cobain. Through his time as a frontman of The Beatles and his subsequent solo career, Paul McCartney has amassed a net worth of around $650 million, according to Forbes' estimates.
Photo credit: World Economic Forum / Around the rings1992
Make Your Money Work Better for You