The Richest Entrepreneurs From Every State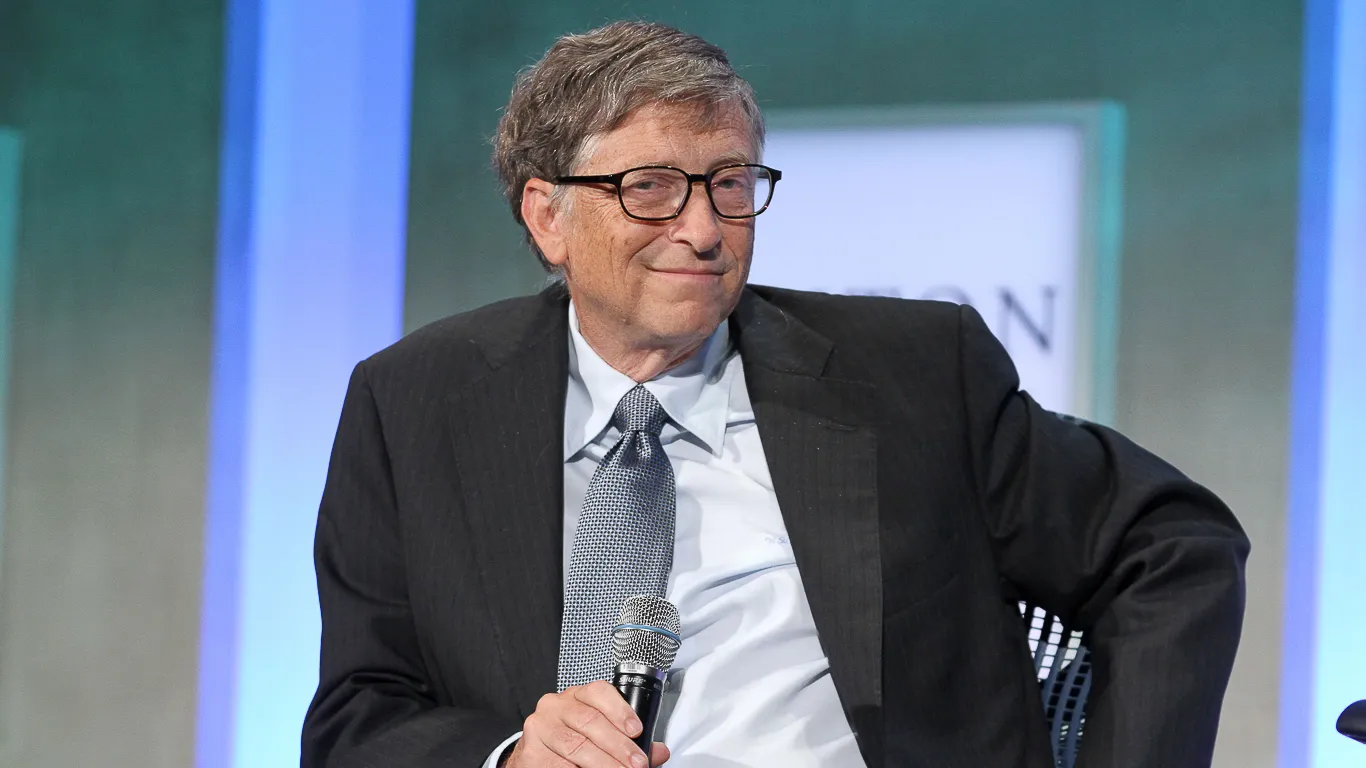 Some of the richest people in the world got their start in business. Others grew enterprises passed down to them, while others climbed the ranks to head top companies. Here's a look at America's brightest, where they were born and how they made their first billion. Individuals with an asterisk (*) were not born in that particular state but reside there.
Alabama
Name: Jimmy RaneNet Worth: $610 million
Lumber magnate Jimmy Rane used a series of bizarre but effective timber commercials to brand his product. Great Southern Wood, which Rane promoted via his wacky Yella-Fella alter ego, now pulls in $700 million a year in revenue. He remains CEO and chairman today.
Alaska
Name: Leonard Hyde and Jonathan RubiniNet Worth: $350 million each
Leonard Hyde and Jonathan Rubini are co-owners of JL Properties, which is one of Alaska's biggest real estate development firms. Their properties dominate the skyline of Anchorage, and extend into Utah, Georgia and Florida. They are among the most prominent business duos of all time, with Hyde serving as president and Rubini acting as chairman and CEO. The market value of the company's portfolio exceeds $2 billion.
Make Your Money Work Better for You
Arizona
Name: Mark ShoenNet Worth: $2.9 billion
Mark Shoen ranked No. 246 on the 2016 Forbes 400 list of America's richest people. Through a limited partnership called Willow Grove, Shoen and his brother Joe own 43 percent of Amerco, which is the parent company of U-Haul.
U-Haul was founded by Shoen's parents, who divided the company equally among their 12 children. Mark, along with two of his brothers, emerged with control of the company. Amerco has a market cap of $7.25 billion as of late March.
Arkansas
Name: Jim WaltonNet Worth: $34.5 billion
Jim Walton, the youngest son of Walmart founder Sam Walton, sat on the company's board for more than 10 years. He currently runs Arvest Bank. He and the other Walton heirs own more than half of the stock in Walmart, which is worth $215.7 billion.
California
Name: Donald BrenNet Worth: $15.2 billion
Donald Bren is proof of one thing: Investing and knowing where to invest in property pays off big time. He holds the title of America's richest real estate developer. His Irvine Company dominates Southern California, where it owns 115 million square feet of property. His portfolio includes 60,000 apartments, more than 40 shopping centers and 500 office buildings.
Colorado
Name: Robert SmithNet Worth: $2.5 billion
Investor Robert Smith left his position at Goldman Sachs to open Vista Equity Partners, his own private equity firm. The company has more than $17 billion in assets under management.
Connecticut
Name: John MaloneNet Worth: $7.6 billion
Cable magnate John Malone owns Liberty Media, which owns the Atlanta Braves. The company recently closed a deal to purchase the Formula One racing league for $4.4 billion. He also merged Charter Communications with Time Warner. The biggest landowner in America, Malone owns 2 million acres in seven states.
Make Your Money Work Better for You
Delaware
Name: Robert Gore and Elizabeth SnyderNet Worth: $770 million each
Robert Gore and his sister Elizabeth W. Snyder trace their massive fortune to a durable, light, waterproof fabric called Gore-Tex. Robert discovered it by accident when working on an improvement for Teflon. The product is sold through the company his parents developed, W.L. Gore & Associates, which does $3.1 billion in sales.
District of Columbia
Name: Ted LernerNet Worth: $5.3 billion
Property developer Ted Lerner's real estate empire includes 7,000 apartments, several hotels and 20 million square feet of retail and commercial space. He also owns the Washington Nationals baseball team. A major philanthropist, Lerner is a self-made man who proves you don't need money to make money. He got his start at age 26 with just a $250 loan.
Florida
Name: Dustin MoskovitzNet Worth: $11.2 billion
Mark Zuckerberg's former Harvard roommate, Dustin Moskovitz helped found Facebook. Although he left in 2008 to launch Asana, most of his money comes from the 3 percent stake he still holds in the world's biggest social network.
Georgia
Name: Bubba and Dan CathyNet Worth: $3.3 billion each
Bubba and Dan Cathy inherited the Chick-fil-A empire from their father, Truett Cathy, who launched the chain with a single store in 1967. Today, Bubba serves as the company's senior vice president and Dan is CEO.
Hawaii
Name: Jim Kennedy and Blair Parry-OkedenNet Worth: $12.2 billion each
Jim Kennedy and Blair Parry-Okeden are the grandchildren of James M. Cox. Cox founded the company that would become Cox Enterprises, which is an automotive and media corporation worth about $20 billion. While Parry-Okeden lives a quiet life, Kennedy was the company's CEO for a time, but now serves as chairman.
Make Your Money Work Better for You
Idaho
Name: Scott SimplotNet Worth: $2.1 billion
The son of frozen French fry magnate J.R. Simplot, Scott Simplot now runs the company that bears his father's name. At the time of his father's death in 2008, the company sold one out of every three frozen French fries consumed in the U.S., including those served at McDonald's. When Scott and his sister took control of the company, they expanded into fertilizer and phosphate mining.
Illinois
Name: Sam ZellNet Worth: $4.9 billion
Sam Zell is a billionaire real estate tycoon and the founder of Equity Group Investments. He also owns Equity International, a private equity company that follows opportunities in "emerging and frontier markets." Equity Residential has a market cap of $23.2 billion.
Indiana
Name: Carl CookNet Worth: $7.6 billion
Carl Cook's fortune comes from his position as CEO of Cook Group, a medical device company. The business was founded by his parents. Today, it distributes products to 135 countries.
Iowa
Name: Mark WalterNet Worth: $2.5 billion
Mark Walter is the CEO of Guggenheim Partners LLC, which bought the Los Angeles Dodgers for $2.2 billion in 2012. Walter helped found the investment group, which controls more than $240 billion in assets under management. Walter owns 18 percent of the company.
Kansas
Name: Charles and David KochNet Worth: $48.4 billion each
The Koch brothers share majority stakes in Koch Industries, which was founded by their father, who made a fortune by developing a new method for refining oil in the 1920s. Both Charles and David are known for their philanthropy and political activism, but how they maintain their wealth is no secret. The Koch brothers lead the second-largest private company, which sees more than $100 billion in sales.
Make Your Money Work Better for You
Kentucky
Name: Brad KelleyNet Worth: $2.2 billion
Brad Kelley is a tobacco mogul who owns 1.5 million acres of land from Florida to Hawaii. The son of a farmer, he made his fortune in the discount cigarette business. He recently bought Lonely Planet from the BBC, and he owns a horse whose offspring have collectively won almost $20 million.
Lousiana
Name: Tom BensonNet Worth: $2.6 billion
Tom Benson jumped from owning car dealerships to banks, the New Orleans Saints and the New Orleans Pelicans. The Saints are worth $1.52 billion, and the Pelicans are worth $750 million.
Maine
Name: Peter BuckNet Worth: $2.5 billion
Peter Buck lent $1,000 to a friend to start a sandwich shop in 1965. That friend was Fred DeLuca, and the sandwich shop was Subway. Today, Subway is the largest restaurant chain in the world, with 44,000 locations. Buck still owns half of the company, which is worth $7.1 billion.
Maryland
Name: Lynda ResnickNet Worth: $4 billion
Along with her husband Stewart, Lynda Resnick owns huge tracts of farmland in California. The products they grow there are sold through their Wonderful Company, which is worth $4.8 billion. Nearly one out of every two Americans purchase something from the company every year, whether it's Halos mandarins, Wonderful Pistachios, Pom Wonderful or Fiji Water.
Massachusetts
Name: Michael BloombergNet Worth: $47.4 billion
Former New York City Mayor Michael Bloomberg is a well-known political activist and philanthropist. He's also the founder of Bloomberg LP, which is believed to command $9.3 billion in sales revenue. Michael maintains an 88 percent ownership position in the company, which is worth about $45 billion. While mayor, he was among the richest politicians in the U.S.
Make Your Money Work Better for You
Michigan
Name: Larry PageNet Worth: $41 billion
Larry Page is the CEO of Google's parent company, Alphabet. He co-founded the search giant in 1998. In 2016, Google became the world's most valuable company, worth around $560 billion.
Minnesota
Name: Pauline MacMillan KeinathNet Worth: $6.4 billion
Cargill is among America's largest private companies, conducting $107 billion in sales in 2016. Heiress Pauline MacMillan Keinath is believed to own a 12 percent stake in the company, making her one of the richest women in the U.S.
Mississippi
Name: Frederick SmithNet Worth: $4.3 billion
The chairman and CEO of FedEx, Frederick Smith has made a lot of money off the booming e-commerce market. FedEx revenues hit $50 billion in 2016, with the company now delivering 12 million packages every single day.
Missiouri
Name: Stanley KroenkeNet Worth: $7.4 billion
Not only is Stanley Kroenke a sports and real estate tycoon, but he's married to Ann Walton Kroenke, an heiress to the Walmart fortune. Much of the 30 million square feet of real estate he owns are shopping outlets near Walmart stores. He owns the Los Angeles Rams, the Colorado Avalanche and the Denver Nuggets.
Montana
Name: Dennis WashingtonNet Worth: $5.8 billion
Dennis Washington's business empire is an eclectic mix that includes a copper mine in Montana, a barge business in Canada and a rail service. Washington lives in four different homes and spends time on his two yachts. Not bad for a man who started as a crane operator at 17 after surviving polio as a child.
Make Your Money Work Better for You
Nebraska
Name: Warren BuffettNet Worth: $75.6 billion
Widely considered to be the most successful investor in history, Warren Buffett is known as the Oracle of Omaha. More than 60 companies, including Geico, Dairy Queen and Duracell, are subsidiaries of his Berkshire Hathaway company. One of the most prolific philanthropists in the world, Buffett signed the Giving Pledge, a promise to give 99 percent of his fortune to charity. He's already donated $28.5 billion.
Nevada
Name: Frank and Lorenzo FertittaNet Worth: $1.97 billion each
After inheriting their father's casino empire, the Fertitta brothers purchased the Ultimate Fighting Championship. UFC is the world's biggest pay-per-view draw, and it's beamed into a billion homes in 149 countries. The brothers bought the UFC for $2 million in 2001 and recently agreed to a $4 billion acquisition deal.
New Hampshire
Name: Andrea Reimann-Ciardelli*Net Worth: $1.07 billion
Andrea Reimann-Ciardelli inherited 11.1 percent of the JAB Holding Company, a chemical and consumer products company. She sold her stake in JAB in 2003 for close to $1 billion.
New Jersey
Name: Laurene Powell JobsNet Worth: $20.4 billion
Laurene Powell Jobs is the widow of Apple founder and tech legend Steve Jobs. A trust she operates owns 2.5 percent of Disney, and Powell Jobs herself owns 4 percent. The philanthropist's interest in Disney is reported to be worth a great deal more than her 0.7 percent stake in Apple.
New Mexico
Name: Jeff BezosNet Worth: $72.9 billion
Jeff Bezos is the mastermind behind Amazon, which reached $100 billion in annual sales faster than any other company in history. Bezos owns 17 percent of the company. Amazon has a market cap of $292.6 billion.
Make Your Money Work Better for You
New York
Name: Mark ZuckerbergNet Worth: $58.3 billion
Facebook co-founder, chairman and CEO Mark Zuckerberg dropped out of Harvard to found the social media giant when he was just 19 years old. As Facebook grew to dominate the social media landscape, Zuckerberg's net worth grew right along with it. Today, Facebook is worth $314.8 billion.
North Carolina
Name: Ronald PerelmanNet Worth: $12.5 billion
A notorious corporate raider from the 1980s, Ronald Perelman has interest in everything from cosmetics to candy. The major art collector owns AM General, which makes Humvee vehicles. He is also a longtime shareholder in the Revlon company.
North Dakota
Name: Gary TharaldsonNet Worth: $980 million
A one-time physical education teacher, Gary Tharaldson bought his first property, a Super 8 motel, in 1982. His portfolio now includes around 350 properties. He sold 130 hotels for $1.2 billion in 2006, and invested the proceeds into commercial, residential and land development deals across the country.
Ohio
Name: Les WexnerNet Worth: $6 billion
Les Wexner has run a global retail empire for half a century. His combined businesses did $12 billion in sales in 2015. The feather in his corporate cap is Victoria's Secret.
Oklahoma
Name: S. Robson WaltonNet Worth: $34.6 billion
The oldest son of Walmart founder Sam Walton, S. Robson Walton took over as chairman and ran the company for nearly a quarter century after his father died. He still sits on the board and, along with the other heirs and heiresses, owns more than half the company's stock. Walmart is worth $215.7 billion.
Oregon
Name: Phil KnightNet Worth: $26.7 billion
Phil Knight is the founder of shoe and apparel giant Nike. After more than half a century at the helm of the company, he retired in 2016. He and his college track coach started the company with $500 each. Nike has a market cap of $95.98 billion.
Make Your Money Work Better for You
Pennsylvania
Name: David TepperNet Worth: $11 billion
The founder and president of Appaloosa Management, David Tepper is widely considered to be his generation's most productive hedge fund manager. His fund currently manages around $17 billion in assets. Tepper is also a prolific philanthropist who gives to educational endowments.
Rhode Island
Name: Jonathan NelsonNet Worth: $1.97 billion
Jonathan Nelson formed a private equity firm in 1989. Today, Providence Equity Partners manages $50 billion in assets. The philanthropist recent sold the Ironman triathlon series for $900 million — four times his initial investment.
South Carolina
Name: Martha IngramNet Worth: $4.2 billion
Martha Ingram ran Ingram Industries from 1995 to 2008, when she transferred power to her sons. The distribution and marine corporation was started by her family. One of the 200 biggest private firms in America, Ingram Industries is worth $2.3 billion.
South Dakota
Name: T. Denny Sanford*Net Worth: $1.6 billion
Banking magnate T. Denny Sanford is a self-made man and philanthropist. His First Premier Bank is among the largest issuers of both Visa and Mastercard. The bank specializes in high-interest cards for high-risk borrowers.
Tennessee
Name: Charles ErgenNet Worth: $18 billion
Charles Ergen is the founder and chairman of Dish Network. The company now boasts 14 million subscribers. Dish Network, which Ergen began out of the back of his truck, is now worth $23.1 billion.
Texas
Name: Michael DellNet Worth: $20.4 billion
Founder and chairman of the Dell computer company, Michael Dell owns 70 percent of the business. Most of his fortune, however, can be traced to his private capital firm, MSD Capital. It has diverse investments, including Grand Central Terminal in New York.
Make Your Money Work Better for You
Utah
Name: Gail Miller*Net Worth: $1.75 billion
Chairwoman of the Larry H. Miller Group, Gail Miller and her late husband turned a single Toyota dealership into one of the largest auto dealerships in the country. The group now owns more than 60 car lots, numerous movie theaters and the NBA's Utah Jazz, which grew in value from $22 million in 1986 to $910 million today.
Vermont
Name: John Abele*Net Worth: $600 million
John Abele is the co-founder of medical device company Boston Scientific. His company led in the manufacturing of heart stents, plus catheters and balloons. Abele became a billionaire after the company went public in 1992. Boston Scientific is worth $26.8 billion today.
Virginia
Name: John MarsNet Worth: $27.6 billion
Life is sweet for John Mars, who, along with his siblings, inherited the Mars candy empire built by their father, Forrest Sr. The Mars company also makes Uncle Ben's rice and Pedigree and Whiskas pet food. The Mars company is worth $33 billion.
Washington
Name: Bill GatesNet Worth: $86.4 billion
Bill Gates is not only the richest man in Washington state — he's also the richest man in the world. The Microsoft founder dedicates much of his time to his global philanthropic efforts through the Bill and Melinda Gates Foundation.
West Virginia
Name: Christopher ClineNet Worth: $1.89 billion
Coal baron Christopher Cline showed powerful business intuition when he sold a large portion of his coal interests before the industry suffered a major downturn. The son and grandson of coal miners, Cline's safety and pollution-reduction innovations have led him to expand and purchase new mines even as others in the industry go out of business. His Foresight Energy is worth $790.29 million.
Make Your Money Work Better for You
Wisconsin
Name: John Menard, Jr.Net Worth: $10.7 billion
President and CEO of his namesake hardware chain, John Menard Jr. retains ownership of the vast majority of his business empire. Menard Inc. boasts revenues of nearly $9 billion. Forbes has listed him on its billionaire's list for 16 consecutive years.
Wyoming
Name: Christy WaltonNet Worth: $5.4 billion
Christy Walton married Walmart heir John Walton, who died in a plane crash in 2005. Upon her husband's death, Christy inherited percentages totaling about one-sixth of his shares in not just Walmart, but also Arvest Bank and First Solar. Her son also inherited enough to become a billionaire.