Walgreens Names Ex-Starbucks COO as CEO, Only Black Woman Leading a Fortune 500 Company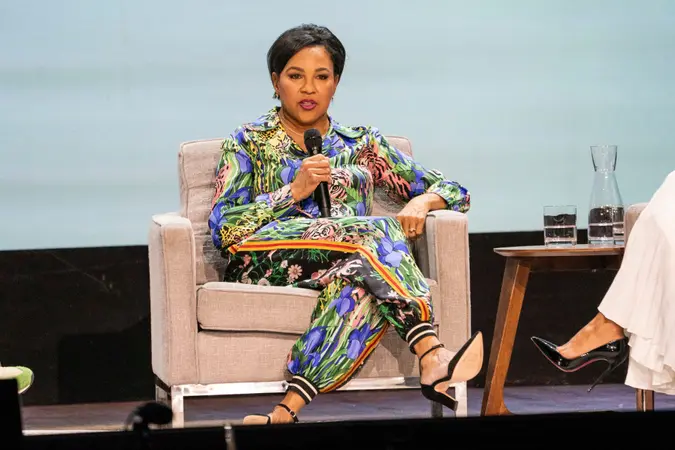 Amy Harris/Invision/AP/Shutterstock / Amy Harris/Invision/AP/Shutterstock
Walgreens Boots Alliance (Nasdaq: WBA) announced yesterday the appointment of former Starbucks Chief Operating Officer Rosalind Brewer as the company's Chief Executive Officer, effective March 15, 2021.
See: As Vaccines and 5G Come to Pharmacies Near You, Walgreens and Verizon Are Stocks to Watch
Find: What Women in the Workforce Are Facing Today
While at Starbucks (Nasdaq: SBUX), Brewer was also Group President and member of the Board of Directors, according to a company announcement. In her new role, Brewer will also join the board of directors and will replace Stefano Pessina, who will become executive chairman of the Board.
The New York Times notes that this position will make her the only Black woman to currently run a Fortune 500 company, adding that there have been only 18 Black chief executives of Fortune 500 companies since 1999. "Two have been women: Ursula Burns, who led Xerox from 2009 to 2016, and Mary Winston, who led Bed Bath & Beyond as interim chief in 2019, "The New York Times notes.
Make Your Money Work Better for You
Prior to joining Starbucks, Brewer served as President and CEO of Sam's Club, the members-only warehouse channel of Walmart. Previous roles include director of Amazon, Lockheed Martin and Molson Coors Brewing Company. She also chairs the board of trustees at Spelman College. According to the WBA announcement.
"The Board conducted an extensive search to identify an exceptional leader who will build on WBA's track-record of success and take advantage of the many growth opportunities in many markets across the company. We are excited to have found that person in Roz," Pessina said in a statement. "She is a distinguished and experienced executive who has led organizations globally through periods of changing consumer behavior by applying innovation that elevates customer experiences – ultimately driving significant and sustainable growth and value creation."
Make Your Money Work Better for You
In 2019, I was an Aspen Ideas Festival Scholar and I got to meet Rosalind Brewer along with

@CapehartJ

They had a great conversation about Race, Reckoning, and Leadership in Tough Times

https://t.co/zZ6V984wHQ

via

@YouTube

You might even see someone you know at the 30:30 mark.

— Minda Harts (@MindaHarts)

January 27, 2021
Following the merger between Walgreens and Alliance Boots in December 2014, Pessina had been CEO for the combined companies.
See: High-Paying Jobs Where Women Outnumber Men
Find: Tesla CEO Elon Musk Loses Billions, Touts Etsy and GameStop, Lands Rockets
"The healthcare industry is constantly evolving, and I am excited to work alongside the entire WBA team as we deliver further innovation and positively impact the lives of millions of people around the world every day," Brewer said in the statement. "This is especially true today as the company plays a crucial role in combating the COVID-19 pandemic. I step into this role with great optimism for the future of WBA, a shared responsibility to serve our customers, patients and communities, and a commitment to drive long-term sustainable value for shareholders."
More From GOBankingRates:
Make Your Money Work Better for You