'Downton Abbey' to End, Show Boosted Net Worths of Michelle Dockery and Maggie Smith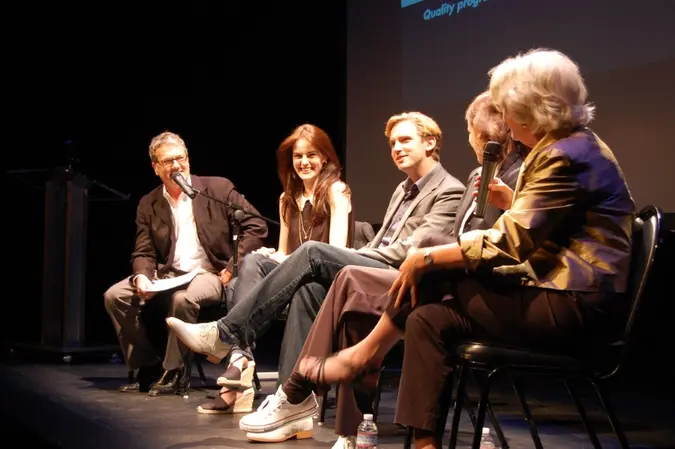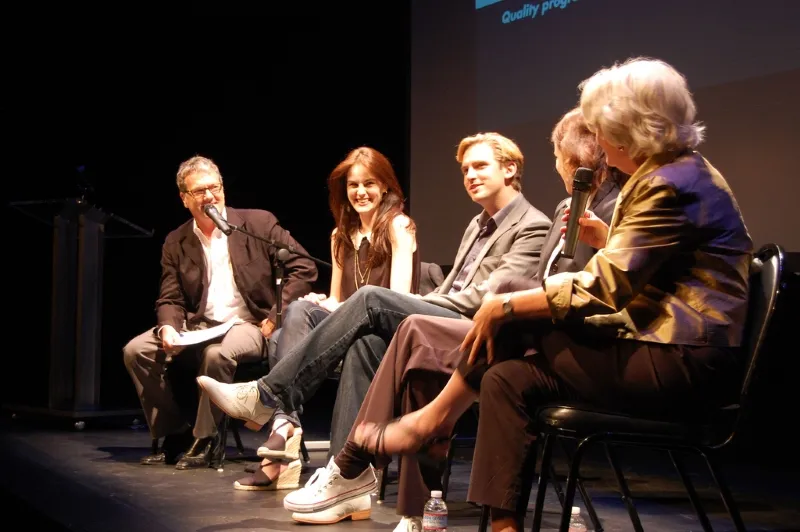 English period drama "Downton Abbey" is ending after the sixth and upcoming season, reports BBC News. The show became a hit among American audiences after it was first shown in the states in 2011 and has collected a stash of awards, including three Golden Globes and 11 Primetime Emmy Awards. "Inevitably there comes a time when all shows should end and 'Downton' is no exception," said Gareth Neame, executive producer of "Downton Abbey."
"Downton Abbey" centers on the wealthy and titled Crawley family and its house staff, with the first season beginning in 1912 and the last season following the cast of characters through to the 1920s. The Crawley family is excessively rich, with Forbes including the patriarch Robert Crawley's net worth at $1.1 billion on its "Fictional 15" list.
The huge popularity of the show has also brought the cast members wealth and success. From the first season's filming in 2010 to 2012, the success of the show led to several leading actors' salaries doubling, reports Daily Mail. Here's a look at the net worths of the "Downton Abbey" cast, from Michelle Dockery to Maggie Smith. Net worths are sourced from CelebrityNetWorth except where otherwise noted.
Here's how much Emmy Award nominees Kevin Spacey and Claire Danes earn >>>
Net Worths of "Downton Abbey" Stars
Hugh Bonneville Net Worth: $8 Million
Hugh Bonneville portrays Robert Crawley, the head of the Crawley family, Earl of Grantham and lord of Downton Abbey itself. Bonneville has a background in theatrical acting, and has appeared in a number of films from "The Monuments Men" to "Muppets Most Wanted." Hugh Bonneville's net worth is estimated to be $8 million.
Make Your Money Work Better for You
Maggie Smith Net Worth: $16 Million
Maggie Smith is a longtime acting veteran who might be best known for her roles in films like "The Best Exotic Marigold Hotel" and as Professor Minerva McGonagall in the "Harry Potter" franchise, amounting to a $16 million net worth. In "Downton Abbey," Smith portrays Violet Crawley, Dowager Countess of Grantham and mother of Lord Crawley, who uses her sharp tongue and unmatched wit to makes sure she always holds her social power.
Elizabeth McGovern Net Worth: $4 Million
Elizabeth McGovern stars in "Downton Abbey" as Cora Crawley, an American heiress and wife of Lord Crawley. Her character Lady Crawley is fabulously wealthy (Lord Crawley originally married her to save the financially ailing estate of Downton Abbey), and Elizabeth McGovern's net worth is pretty decent too, estimated to be $4 million.
Michelle Dockery Net Worth: $4 Million
Michelle Dockery got her big break starring in "Downton Abbey" as Lady Mary Crawley, eldest daughter of Cora and Robert, a role for which she's received three Emmy nominations and one Golden Globes nod. The success has also given a healthy boost to Michelle Dockery's net worth, which is an estimated $4 million.
Laura Carmichael Net Worth: $2 Million
As Edith Crawley on "Downton Abbey," Laura Carmichael portrays the ever-beleaguered middle Crawley daughter. Laura Carmichael's net worth is estimated at $2 million, according to Taddlr.com.
Jim Carter Net Worth: $4 Million
Jim Carter has been a mainstay of English film and TV, and appears in "Downton Abbey" as Charles Carson, butler to the family. Jim Carter's net worth is $4 million.
Make Your Money Work Better for You
Joanne Froggatt Net Worth: $2 Million
Portraying Downton Abbey maid Anna Smith, Joanne Froggatt has received accolades for her impressive acting, won a Golden Globe in 2015 for the role and has also been nominated for two Primetime Emmys. Joanne Froggatt's net worth is estimated at $2 million.
Brendan Coyle Net Worth: $5 Million
With a net worth of $5 million, Brendan Coyle has had a prolific acting career. In "Downton Abbey" Coyle portrays John Bates, Lord Crawley's valet and love interest for Joanne Froggatt's character, Anna.
Photo credit: KCTS 9 Public Television