'The Voice' Coaches Showdown: Who Earns More?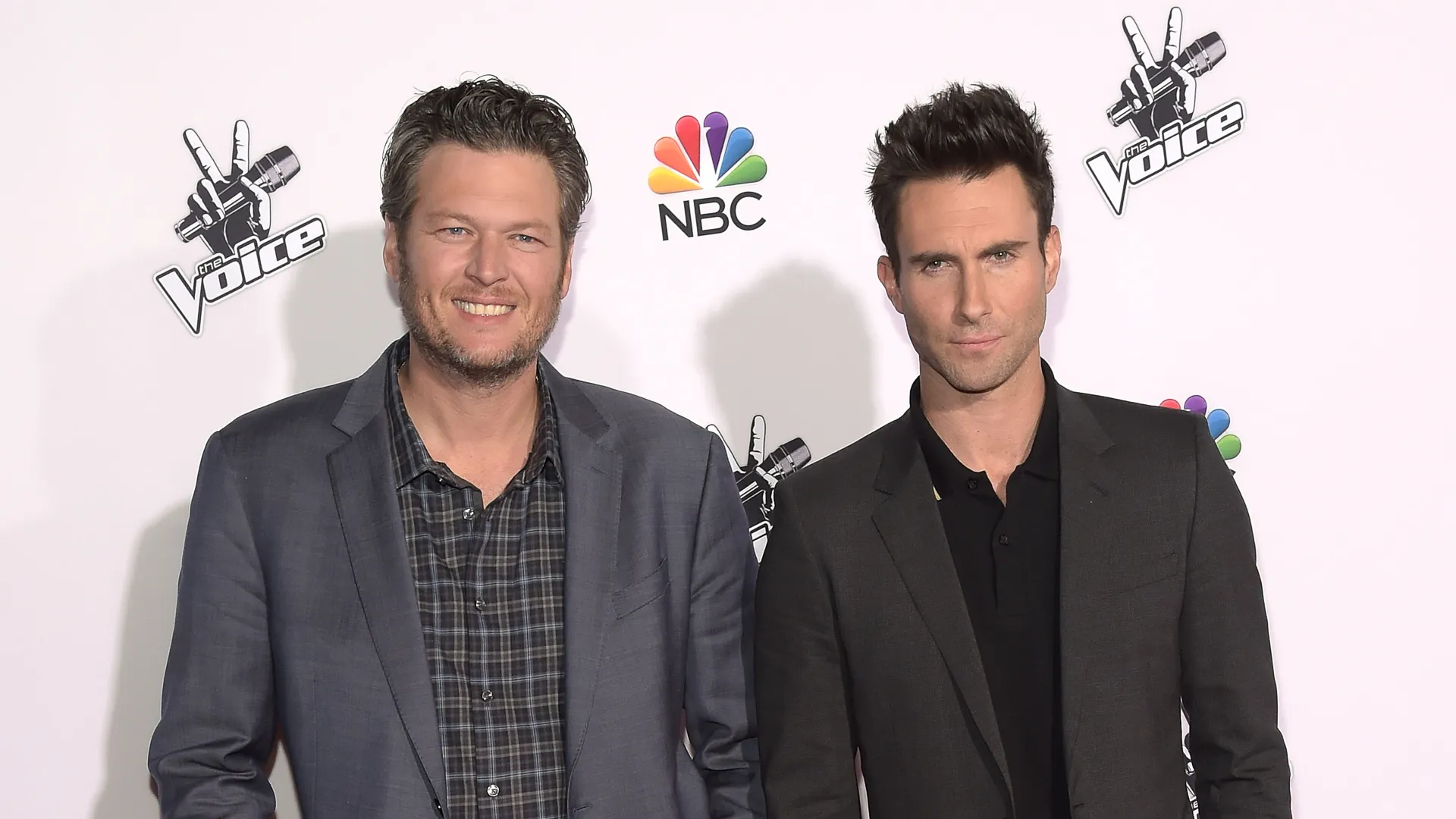 The hit reality TV competition show "The Voice" is back for season 13, with Grammy award-winning singer Jennifer Hudson joining the cast as a coach. Hudson will be taking her seat alongside returning coaches Miley Cyrus — who first appeared on the show during season 10 as an adviser — and veterans Blake Shelton and Adam Levine. Carson Daly will also be back as host.
The two-night season premiere event kicks off Sept. 25 on NBC. Here is a look at the past and present coaches of "The Voice," their careers and how much money they're worth. Clearly, reality TV can pay a high salary.
Jennifer Hudson Net Worth: $20 Million
Jennifer Hudson gained fame after appearing on a different singing competition show. Hudson placed seventh on season 3 of "American Idol," and has since had huge success despite not winning.
She went on to star in 2006's "Dreamgirls," which earned her a Best Supporting Actress Oscar, and she won Grammys for Best R&B album in 2008 and for Best Musical Theater Album for the Broadway production of "The Color Purple" — which she starred in — in 2016.
Miley Cyrus Net Worth: $160 Million
Miley Cyrus, daughter of country music star Billy Ray Cyrus, signed on to judge for "The Voice" season 11. In 2004, Miley landed the starring role on Disney's tween hit "Hannah Montana." She parlayed the show's success into what would become a globally iconic music career, which includes chart-topping hits like "Wrecking Ball" and "Party In The U.S.A."
But the singing superstar hasn't put acting behind her. She had a role in the 2016 Amazon series "Crisis in Six Scenes," and appeared in 2015's "The Night Before" starring Seth Rogen and Joseph Gordon-Levitt.
Make Your Money Work Better for You
Adam Levine Net Worth: $60 Million
Adam Levine, the frontman of pop band Maroon 5, has seen huge success both in and out of the music industry. In addition to churning out Maroon 5's chart-toppers like "One More Night" and "Moves Like Jagger," Levine has dabbled in acting and owns his own record label. This season on "The Voice," he teams up with Joe Jonas, whose band DNCE won Best New Artist at 2016's MTV Video Music Awards. Levine reportedly earned $13 million last season, and will be making substantially more for season 13, according to Radar Online.
Levine was among the highest-paid celebrities in 2015, according to Forbes, and People With Money naming him the highest-paid singer of 2016, with an estimated $76 million in earnings. He and his wife, Behati Prinsloo, welcomed their first child, daughter Dusty Rose, on Sept. 21, 2016.
Blake Shelton Net Worth: $60 Million
Blake Shelton released his 10th studio album, "If I'm Honest," in May 2016. Shelton reportedly drew inspiration for the album from his divorce from Miranda Lambert and his public courtship of Gwen Stefani.
Like Levine, Shelton reportedly made $13 million last season and will be getting a several-million-dollar raise for season 13, according to Radar Online.
Forbes estimated Shelton earned $28.5 million between June 2014 and June 2015, thanks in large part to his 42-show touring schedule and his gig as a coach on "The Voice." He did not appear on Forbes' World's Highest-Paid Celebrities list in 2016 or 2017.
In February 2017 he kicked off his "Doing It to Country Songs" multi-city tour and plans to open a restaurant in Nashville in 2018.
Make Your Money Work Better for You
Alicia Keys Net Worth: $70 Million
When she released her debut album "Songs in A Minor" in 2001, Alicia Keys stood out from her pop contemporaries by writing her own lyrics and music and producing her own songs. The album, which has gone platinum six times over, earned her five Grammy awards. "Fallin'," featured on that album, remains one of her top songs on the Billboard charts, landing in the No. 1 spot and spending 34 weeks on the charts.
Before she hit the music scene, Keys appeared on television, making her TV debut on "The Cosby Show" in 1985. She's made numerous cameos in film and television over the years, even appearing in "The Secret Life of Bees" and guest starring on Fox's "Empire." She last appeared on "The Voice" on season 12.
Gwen Stefani Net Worth: $100 Million
Gwen Stefani appeared on "The Voice" as a coach for seasons seven, nine and 12. Aside from being the lead singer of No Doubt and a successful solo artist, Stefani is an entrepreneur, having launched her own clothing line, L.A.M.B., in 2003. The fashion line has grown to boast $90 million in annual revenue in recent years, reported Business Insider.
Among her biggest hits on the Billboard charts are 2005's "Hollaback Girl" and 2006's "Wind It Up."
Stefani has been dating fellow judge Shelton since October 2015. She will not be returning for the current season. Her divorce from husband Gavin Rossdale was finalized in April 2016 — see who earns more.
Make Your Money Work Better for You
Christina Aguilera Net Worth: $160 Million
During season 10, Christina Aguilera made headlines for behind-the-scenes feuds with co-judge Blake Shelton and his girlfriend Gwen Stefani. While details were never confirmed, reportedly Aguilera didn't take kindly to a deal between producers of "The Voice" and Shelton and Stefani in which they would earn bonuses for on-air duets.
Whatever the source of the argument, Aguilera has come a long way from her days on Disney's "The All-New Mickey Mouse Club" and hit songs like "Genie in a Bottle," "What a Girl Wants" and "Come on Over Baby (All I Want Is You.)"
Aguilera, who was a breakout child star on "Mickey Mouse Club," will not be returning for season 13 of the show.
Pharrell Williams Net Worth: $150 Million
While Pharrell Williams dominates music charts with hits like "Happy" and the Daft Punk collaboration "Get Lucky," the music producer has been a fixture on the music scene for decades. In May 2016, he launched a line of Adidas sneakers called Pink Beach, the first wave of which sold out within hours of release.
Forbes reported Pharrell earned $32 million between June 2014 and June 2015, thanks to recording deals, touring income and his work as a judge on "The Voice"; he has not appeared on Forbes' Celebrity 100 list since 2015.
The Grammy-winning star will not be returning for season 13 of "The Voice."
Carson Daly Net Worth: $25 Million
Carson Daly is the host and a producer for "The Voice," for which he makes a salary of $5 million per year, reported Celebrity Net Worth.
Daly started out as a radio DJ before joining MTV as a video jockey for various television programs, including the popular "Total Request Live." In addition to hosting "The Voice," Daly has also hosted his own late-night show, "Last Call with Carson Daly," since 2002 and is a co-host of "Today."
Gabrielle Olya contributed reporting to this article.
Net worth figures are indicative of assets versus liabilities. All net worth figures are according to CelebrityNetWorth unless otherwise noted.