How Rich Are Tina Fey, Jerry Seinfeld, Steve Carell and the Wealthiest Comedians?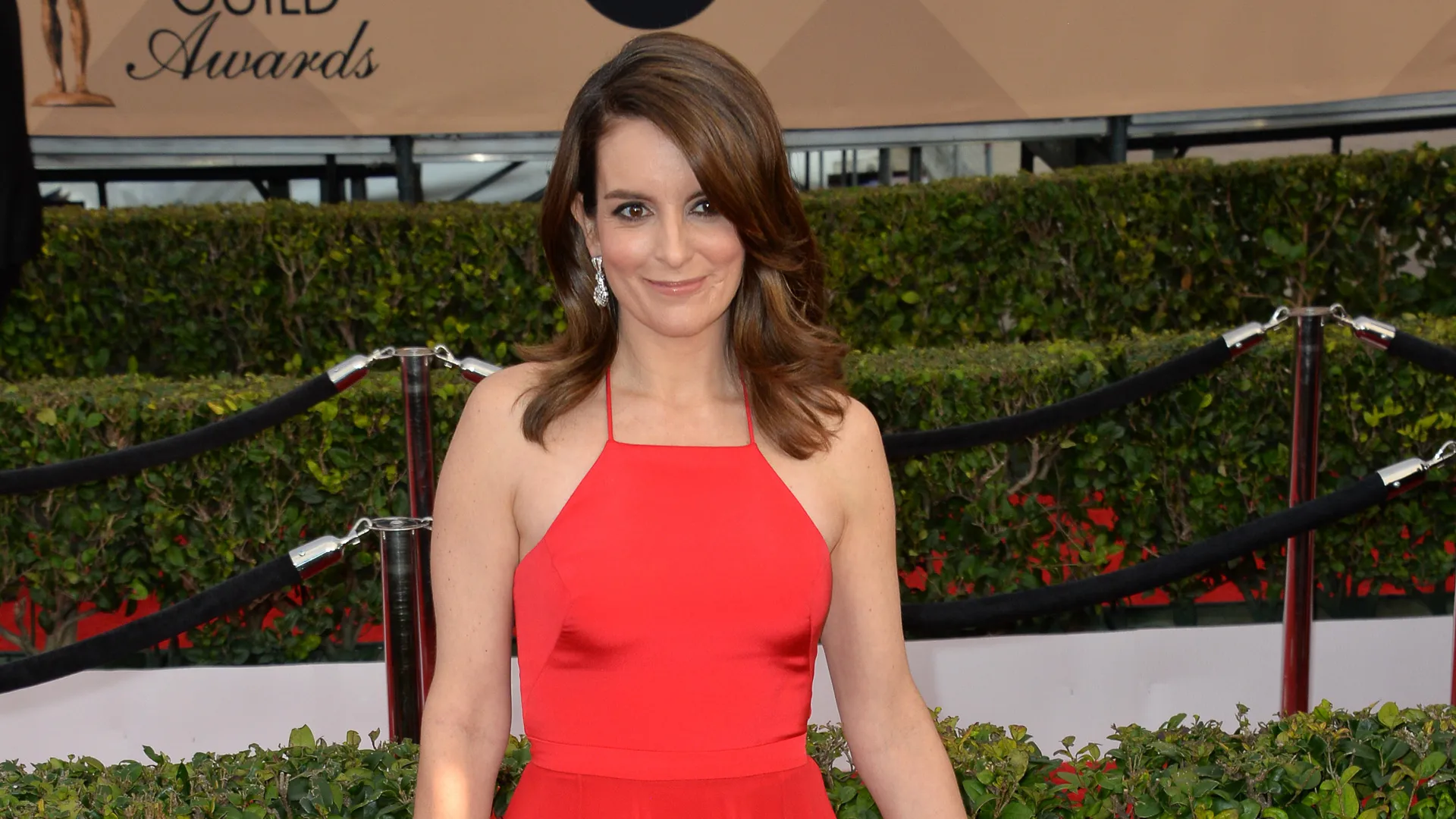 The money earned by today's leading comedians is no laughing matter. They might have started for $25 per show early in their stand-up comedy careers; but, these days, the leading funny people are making millions through tours, television specials, movies and long-running sitcoms.
Just who leads the pay scale when it comes to the funniest people in Hollywood? Here's a look at 10 comedians and their net worths, provided by Celebrity Net Worth.
Chris Rock
Net Worth: $60 million
Chris Rock's career got its start when he was just 18 and discovered by legendary comedian Eddie Murphy as the teenager did his stand-up show at the Comedy Strip in New York. He landed on "Saturday Night Live" in 1990 and lasted three seasons before launching an award-winning career in movies and on television, including his show, "Everybody Hates Chris." In 2017, Rock reportedly earned $57 million — $40 million of it from two stand-up specials for Netflix.
Tina Fey
Net Worth: $75 million
Tina Fey considered herself a nerd when she went to college at the University of Virginia, but she landed a very hip job after graduation with the comedy troupe Second City. Just three years later, in 1995, "Saturday Night Live" hired her as a writer, and she later added performer to her resume. She didn't lose her flair as a writer, however, penning the movie "Mean Girls" and creating TV shows "Unbreakable Kimmy Schmidt" and the critically acclaimed "30 Rock."
Make Your Money Work Better for You
Roseanne Barr
Net Worth: $80 million
Roseanne Barr turned her life as a wife and mother of three into a comedy routine. After being discovered by other comedians who talked her up, her local stand-up act went national as she landed spots on "The Tonight Show Starring Johnny Carson" beginning in the mid-1980s. By the end of that decade, she was a star as a blue-collar mom of three in "Roseanne," which earned her an Emmy Award and led to a variety of roles in her long and sometimes controversial career.
Steve Carell
Net Worth: $80 million
Steve Carell ditched his pursuit of a law degree to focus on comedy and worked his way to a spot with Second City. He landed roles alongside Dana Carvey and Jon Stewart on their shows, but today he's second to no one. Best known for his starring role in "The Office," Carell also has starred in "The 40-Year-Old Virgin," "Evan Almighty," the "Despicable Me" franchise and "The Morning Show" alongside Jennifer Aniston and Reese Witherspoon.
Kevin James
Net Worth: $100 million
You probably recognize Kevin James as delivery driver Doug Heffernan in the long-running CBS sitcom "King of Queens," but James got his start in stand-up comedy while in college. His success earned him a network development deal, and he and friend Ray Romano wrote a script that impressed the honchos at CBS, launching his sitcom. He also has found big-screen success, often teaming with fellow comedians Adam Sandler, Chris Rock, David Spade and Rob Schneider.
Adam Sandler
Net Worth: $440 million
Another "Saturday Night Live" alum who has parlayed that gig into millions, Adam Sandler has starred in hits including "The Wedding Singer" and "Billy Madison." Today, he's making his money from Netflix, which signed him to a $250 million contract in 2014 to produce six films, then extended the deal with his production company in 2017 and again in 2020, Parade reported.
Make Your Money Work Better for You
Kevin Hart
Net Worth: $450 million
Kevin Hart took to stand-up comedy, sharing jokes about his tough childhood, after graduating from high school. He supplemented that income by selling shoes in Philadelphia. In 2009, the year he turned 30, he released his first stand-up album, "I'm a Grown Little Man," and his 2011 tour, "Laugh at My Pain," cemented him as a star. He has graduated to the big screen, starring in films that include the two "Jumanji" features, while continuing his stand-up tours. Forbes estimated he earned $39 million in 2020.
Jay Leno
Net Worth: $450 million
By the time Jay Leno took over from a retired Johnny Carson as the host of "The Tonight Show" in 1992, he was well-known to viewers, having signed a deal with NBC as a permanent guest host five years earlier. He led "The Tonight Show" from 1992 to 2009 and again from 2010 to 2014, and he earned $20 million a year at his peak, according to Biography. But he isn't really retired. He still tours as a stand-up comedian, a job he started as a college student in Boston.
Ellen DeGeneres
Net Worth: $500 million
Ellen DeGeneres started her career as a stand-up comedian and got her big break in 1986, when she was booked on "The Tonight Show Starring Johnny Carson." She turned to acting with the starring role in "Ellen," a sitcom about a bookstore manager and her friends that ran from 1994 to 1998, and her eponymous talk show followed from 2003 to 2022. In the latter years of the show, she reportedly made more than $80 million per year for the show and projects such as "Ellen's Game of Games."
Jerry Seinfeld
Net Worth: $950 million
The comedian reportedly earned $20,000 per episode in the first season of his self-titled sitcom, "Seinfeld," which aired on NBC from 1989 to 1998. By the end of its run, Jerry Seinfeld had become the first star to earn $1 million per episode. Streaming and syndication have put hundreds of millions more in his pocket, per Parade.
More From GOBankingRates