How Rich Is Tina Fey?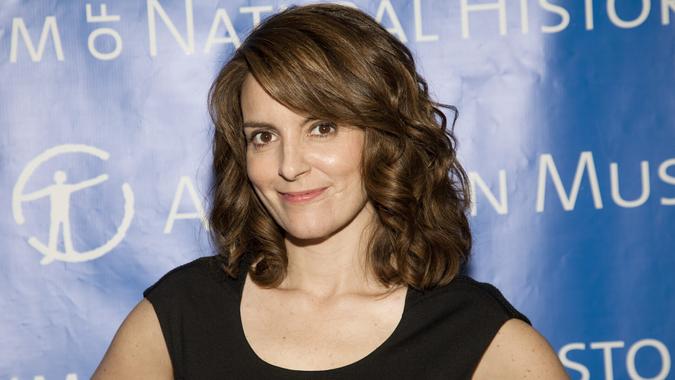 lev radin / Shutterstock.com
Actress, comedian, writer and producer Tina Fey got her big break on "Saturday Night Live" as a writer in 1997. But it wasn't until 1999 when she became the show's first female head writer, and a year later when she began getting more time in front of the camera on the sketch comedy show, that her career really took off. From 2000 to 2001, Fey played co-anchor on the "Weekend Update" feature. In 2002, she shared an Emmy Award win for outstanding writing for a variety, music or comedy program, Britannica reports.
Net Worth Battle: Mark Cuban and 'Shark Tank' Cast vs. Michael Douglas and 'Kominsky Method' Costars
Celebrity: Jimmy Fallon's Net Worth
Tina Fey Net Worth: $75 Million
Her tremendous early success led to a lucrative and prolific career as a film and television writer and actress. Today, her net worth rivals her "SNL" co-stars' at $75 million.
Fey wrote the screenplay for the 2004 hit movie "Mean Girls," which grossed $24.4 million in the U.S. on its opening weekend, based on BoxOfficeMojo.com figures. With a budget of $17 million and worldwide revenue of $130.1 million during its run, the movie was a commercial and critical success, launching a culture complete with cute merchandise and also a Broadway play. Fey penned the script for the stage production.
Make Your Money Work Better for You
See: The 15 Highest-Grossing Actors of All Time

'30 Rock' and Beyond
But "Mean Girls" wasn't Fey's biggest success — the best was yet to come for the actress. In 2006, she produced, wrote and starred in "30 Rock," winning multiple Emmy Awards and a hefty $500,000 salary per episode. When the show ended its seven-year run, Fey went on to co-create the Netflix series "Unbreakable Kimmy Schmidt."
Fey has also starred in several motion pictures, "Wine Country," "Date Night" and "Sisters," according to IMDB. She has also guest-hosted on TV shows ranging from "Sesame Street" to "Iron Chef America," further contributing to her bottom line.
In 2011, Fey wrote her autobiography, "Bossypants," earning her a cool $13 million when book royalties were combined with her salary for executive producing, Celebrity Net Worth reports.
Find: 10 Highest-Paid Movie Roles of All Time
Tina Fey Real Estate Investments
Fey's real estate holdings including a $1.9 million Manhattan apartment, a smaller $550,000 New York City condo that Fey uses as an office and a $3.4 million apartment on the Upper West Side, all of which she owns with husband Jeff Richmond, according to Celebrity Net Worth.
Make Your Money Work Better for You
More From GOBankingRates
Last updated: Sept. 30, 2021