Kelly Rutherford's Custody Battle With Ex Daniel Giersch Leads to Bankruptcy, Court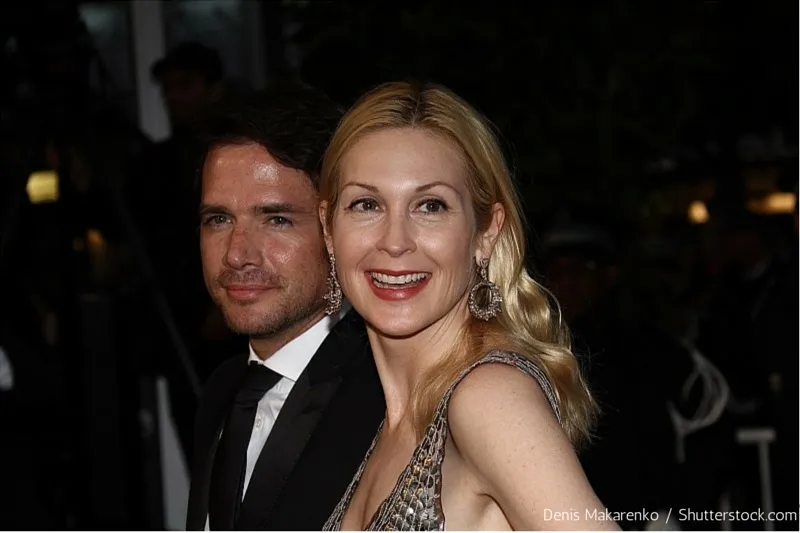 Actress Kelly Rutherford from "Gossip Girl" is still facing off against her ex, German businessman Daniel Giersch, in a continuing custody battle over the pair's two young children.
Kelly Rutherford Could Face Child Abduction Charges
The latest in the custody battle saga is Kelly Rutherford's refusal to send the children back to their father in Monaco after the summer visitation period ended on Friday. Now, Daniel Giersch's lawyer has threatened Kelly Rutherford with abduction charges, and she has been ordered to appear before the judge along with her children. But Rutherford showed up to court Tuesday morning alone and has refused to send her children back to live with Giersch.
Meanwhile, Giersch's attorney said that Rutherford's refusal to return the children amounts to "child abduction." His lawyer also accused the actress of extortion and making false statements.
Rutherford has spoken out on the charges and wrote in a statement: "I have decided that I cannot lawfully send my children away from the United States to live in a foreign country," reports ABC News. She also told ABC News that she is "a mother first. From the beginning I have said I will fight for my children."
Make Your Money Work Better for You
Kelly Rutherford's Custody Battle Complicated by Daniel Giersch's Revoked Visa
Kelly Rutherford filed for divorce in 2008. In 2012, a California judge ordered that the actress's children have to live with Daniel Giersch temporarily in Monaco because his U.S. visa was revoked, reports People magazine. The children were to spend the summers with their mother in New York.
But Rutherford has been seeking to have her children, who are U.S. citizens, brought back to the U.S. permanently. The California and New York court systems, however, have both declined to claim jurisdiction in the case.
"Temporary means they come back to their own country," said Rutherford's lawyer to ABC News, "so what Kelly is doing is just respecting what the court said in 2012. [The children] are American citizens. They have the right to live in their own country."
With the parents at a standoff and the possibility of Kelly Rutherford's abduction charges looming, it's expected that the U.S. State Department might get involved in resolving the case.
Read: How to Perfectly Plan Your Divorce to Protect Your Assets
Kelly Rutherford Net Worth: -$2 Million Due to Child Custody Battle
As Kelly Rutherford's custody battle dragged on, the mother put everything on the line as she fought to keep her children with her in the U.S. — including her net worth.
The actress is best-known for her recurring role in "Gossip Girl," for which she made $486,000 a month during the show's last season, according to TMZ. But Rutherford said all the money she made from the popular show is gone. "Every penny from 'Gossip Girl,' my pension, my stocks has been spent fighting for my children," she said, according to The Huffington Post.
The high legal costs and attorney's fees from Kelly Rutherford's custody battle took a big financial toll on the actress. By the time she filed for bankruptcy in June 2013, she had racked up $1.5 million in legal fees. Rutherford also owed $350,000 worth of back taxes, and in all her debts totaled more than $2 million.
Following her bankruptcy filing, it's estimated that Kelly Rutherford's net worth is negative $2 million, reports CelebrityNetWorth.