Which Shonda Rhimes Cast Is Richer? 'Grey's Anatomy,' 'HTGAWM,' 'Scandal'
'Grey's Anatomy,' 'Get Away With Murder' and 'Scandal' return.
Earl Gibson III / Getty Images
Producer and screenwriter Shonda Rhimes is one of the most respected names in television, with her shows "Grey's Anatomy," "Scandal" and "How to Get Away With Murder" dominating ABC's Thursday night lineup. Since creating "Grey's Anatomy" in 2005, her Shondaland production company has become a prominent entity in Hollywood.
The success she's realized — including a new multi-year production deal with Netflix and the new lifestyle website Shondaland.com — has boosted her net worth to $120 million, according to Celebrity Net Worth. However, Rhimes' TV shows have made millions for their cast members, too. Here's a look at the producer's top TV shows, and how much the cast members make.
1/29
Richard Cartwright / ABC
'Grey's Anatomy'
When "Grey's Anatomy" premieres on Sept. 28, the show will begin its 14th season, making it one of the longest-running scripted television series of all time. Since its 2005 debut, the show has garnered dozens of awards, including Primetime Emmys, Golden Globes, People's Choice Awards and more.
Even after spending years on the air, the show earns consistently high ratings, and with good reason. Last season left off with a hospital explosion and a revelation that could rock Meredith's love life.
From Small Screen to Cineplex: TV Stars Who Now Have Big Screen Paychecks
Jason George Net Worth: $1.5 Million
Jason George plays Dr. Ben Warren, who has appeared on the show for the past five seasons as a surgical resident and Miranda Bailey's husband.
George is also a staple on the primetime TV circuit, boasting more than 50 guest-starring roles and several series regular roles, including a run on ABC's "Mistresses" from 2013 to 2016.
Kevin McKidd Net Worth: $2 Million
Kevin McKidd is Owen Hunt, a U.S. Army soldier who joined the Seattle Grace-Mercy West staff after being honorably discharged.
The Scottish actor appeared in 1996's "Trainspotting" and voiced Fenn Rau in the "Star Wars: Rebels" TV series.
James Pickens, Jr. Net Worth: $3 Million
James Pickens, Jr., is Dr. Richard Webber, former chief of surgery at Grey Sloan Memorial Hospital and current attending general surgeon and residency program director.
Pickens has played the part of Dr. Webber since 2005, and even brought the character to Rhimes' "Private Practice" spinoff for brief appearances. Additionally, the actor has ventured into other TV series and films over the years and is slated to appear in the forthcoming TV series, "Kick."
Sarah Drew Net Worth: $3 Million
Sarah Drew is Dr. April Kepner, whose on-and-off relationship with Jackson Avery has sparked nearly endless drama over the course of her run on the series.
Before joining the show in 2009, Drew played Kitty Romano on "Mad Men." She also was a voice actress on the MTV animated series "Daria" and played Hannah Rogers on TV's "Everwood."
Jesse Williams Net Worth: $8 Million
Jesse Williams is Dr. Jackson Avery, who was involved in a love triangle with Dr. Lexie Grey and Dr. Mark Sloan before marrying Dr. Kepner. He's currently head of plastic surgery at Grey Sloan Memorial Hospital.
Before becoming a TV star, Williams worked as a teacher and at a law firm. He started his acting career starring in an off-Broadway production of "The Sandbox." In April, Williams and his wife of five years, Aryn Drake-Lee, announced that they would be amicably divorcing.
Chandra Wilson Net Worth: $10 Million
Chandra Wilson plays the tough-but-fair Dr. Miranda Bailey on "Grey's Anatomy." Her character serves as the chief of surgery at Grey Sloan Memorial Hospital. A main cast member from the beginning, Wilson has had a 13-season career on "Grey's Anatomy."
Justin Chambers Net Worth: $18 Million
Otherwise known as Dr. Alex Karev, Justin Chambers has played the role since "Grey's Anatomy" started in 2005. His character was previously married to Dr. Izzie Stevens, but is now in a relationship with Jo Wilson. In 2009, Chambers' character guest starred on "Private Practice."
'Grey's' Guest Star Earnings: Co-Star Jeffrey Dean Morgan's Net Worth on 'Batman v Superman'
Jessica Capshaw Net Worth: $20 Million
Jessica Capshaw has played pediatric surgeon Dr. Arizona Robbins on "Grey's Anatomy" for the past seven seasons.
Capshaw has also starred in "The Practice," "The L Word" and "Bones."
Ellen Pompeo Net Worth: $35 Million
Ellen Pompeo has played Dr. Meredith Grey since the show's inception in 2005, taking her character from an intern just starting out to the chief of general surgery at Grey Sloan Memorial — and experiencing numerous personal triumphs and tragedies along the way.
The role has also made Pompeo millions over the years. She is currently one of the highest-paid actors on television, earning a reported $450,000 per episode, according to Variety.
11/29
Gareth Cattermole / Getty Images
Patrick Dempsey Net Worth: $60 Million
Better known as "McDreamy," Patrick Dempsey played Dr. Derek Shepherd on "Grey's Anatomy" from the show's start in 2005 until 2015. Prior to his exit from the show, Dempsey earned $12 million — landing him the No. 9 spot on Forbes' World's Highest-Paid TV Actors list of 2015.
Dempsey has moved on to new projects since his departure, including a starring role in the film "Bridget Jones's Baby." He's also slated to appear in the upcoming TV series, "Micronesian Blues."
12/29
Richard Cartwright / ABC
'Scandal'
"Scandal" premiered in 2012 and will begin its final season on Oct. 5. Over the years, the show and its cast have won numerous awards, including multiple NAACP awards and a Peabody.
As season seven begins, Olivia Pope has left Olivia Pope and Associates for a position at the White House, while Quinn, Huck and Charlie will be stepping up to new challenges both professionally and personally. Rhimes has promised fans a satisfying closing season, saying, "Next year we are going all out. Leaving nothing on the table."
Guillermo Diaz Net Worth: $800,000
Guillermo Diaz is Huck, an expert hacker and covert operative who is unfailingly loyal to OPA.
Previously, Diaz starred in numerous movies, including 1998's "Half Baked." He also played Guillermo on Showtime's hit show "Weeds" from 2007 to 2012.
Joshua Malina Net Worth: $1.5 Million
Joshua Malina is U.S. Attorney General David Rosen, a man who tries his best to stick to his morals despite the ethically compromising situations he often finds himself in.
Malina first rose to fame as Will Bailey on "The West Wing."
Katie Lowes Net Worth: $2 Million
Katie Lowes plays Quinn Perkins, an ex-assassin turned lawyer turned OPA operative.
Lowes has appeared on numerous shows as a guest star, but "Scandal" was her breakout role.
Darby Stanchfield Net Worth: $2 Million
Formerly a member of Olivia Pope's crisis management team, Darby Stanchfield's "Scandal" character Abby Whelan worked her way up the ranks to White House chief of staff. In addition to her "Scandal" duties, Stanchfield recently appeared in the film "Carnage Park." You can also catch her in the upcoming movies "Slumber" and "Medicine Men."
Joe Morton Net Worth: $4 Million
Joe Morton plays Rowan Pope, a former CIA officer and Olivia's morally complex father. When Morton is not on the "Scandal" set, he stays busy with a host of other projects, including "Grace and Frankie," on which he had a one-year stint, and the TV movie "All the Way."
Bellamy Young Net Worth: $4 Million
Former First Lady Mellie Grant, played by Bellamy Young, set her sights on the Oval Office last season. However, before she got into politics, Young starred on "Criminal Minds." She'll be appearing in the upcoming film "A Wrinkle in Time" alongside Reese Witherspoon, Mindy Kaling and Oprah Winfrey.
TV's Talk Show Queen: Oprah Winfrey's Net Worth and Legacy
Scott Foley Net Worth: $5 Million
Scott Foley is Jake Ballard on "Scandal," but the actor is famous for roles in other prominent projects, like "Felicity," "True Blood" and "Scream 3." He even appeared in "Grey's Anatomy."
Tony Goldwyn Net Worth: $6 Million
On "Scandal," Tony Goldwyn is Fitzgerald Grant, who just stepped down from his position as President of the U.S. The actor has appeared in a number of high-profile projects, including the films "Insurgent" and "Divergent."
Kerry Washington Net Worth: $12 Million
Kerry Washington is "Scandal" lead Olivia Pope, founder and crisis manager of Olivia Pope and Associates. Washington's "Scandal" gig has proven quite lucrative — she's one of the top-paid actors on TV, earning a reported $250,000 per episode, according to Variety. She scored a Golden Globe nomination for the part, as well as one for her portrayal of Anita Hill in the HBO movie "Confirmation."
Portia de Rossi Net Worth: $20 Million
Portia de Rossi is Elizabeth North, the no-nonsense chairwoman of the Republican National Committee.
Before joining the cast of "Scandal" in 2014, de Rossi starred in shows like "Arrested Development," "Better Off Ted," "Nip/Tuck" and "Ally McBeal." De Rossi has been married to Ellen DeGeneres since 2008.
See: How Ellen DeGeneres' Net Worth Stacks Up to Portia de Rossi's
23/29
Mitch Haaseth / ABC
'How to Get Away With Murder'
"How to Get Away With Murder" falls under the Shondaland umbrella, but the show was actually created by Pete Nowalk, with Rhimes serving as executive producer. The show hit the TV airwaves in 2014 and will return for season four on Sept. 28. Over the years, "HTGAWM" has garnered several high-profile awards, including an Emmy, plus two Screen Actors Guild awards won by star Viola Davis.
When season three left off, Wes Gibbins' killer was revealed to be Dominic, acting under the orders of Laurel's father. Moreover, Annalise discovered that District Attorney Denver is corrupt and has been working to put her in jail. While some major questions were answered, many lingering ones remain going into the new season.
Billy Brown Net Worth: $2 Million
On "How to Get Away With Murder," Billy Brown is Nate Lahey, a Philadelphia detective. Even if you haven't seen him on the hit Rhimes show, there's a good chance you'll recognize him from one of his many roles on series like "Sons of Anarchy," "Dexter" and "Hostages."
Jack Falahee Net Worth: $2 Million
If you're a "How to Get Away With Murder" fan, you'll recognize Jack Falahee as Connor Walsh, a sly student of Annalise's who will do anything to gain her approval. In addition to starring on the series, Falahee recently appeared on the show "Mercy Street."
Alfred Enoch Net Worth: $3 Million
Alfred Enoch is Wes Gibbons, a law student and underling of Annalise Keating who becomes privy to some of her dark, personal secrets. During season three, we find out that his death was indeed a murder.
In 2016, the actor also starred in a London theatre production of "King Lear." He previously played Dean Thomas in the Harry Potter film franchise.
Charlie Weber Net Worth: $3 Million
Charlie Weber is Frank Delfino, a local Philly boy who is always willing to do Annalise's dirty work — and often ends up entangled with her law students along the way.
Weber has previously appeared on "CSI," "CSI: NY" and "CSI: Miami" as well as on the "90210" CW reboot.
Liza Weil Net Worth: $3 Million
Liza Weil is Bonnie Winterbottom, Annalise's hardworking associate on "How to Get Away With Murder." Seemingly a favorite of Rhimes, Weil previously appeared on both "Scandal" and "Grey's Anatomy." Prior to joining Shondaland, the seasoned actress was most famous for her work as Paris Geller on "Gilmore Girls."
Viola Davis Net Worth: $12 Million
Viola Davis stars in "How to Get Away With Murder" as Annalise Keating, a glamorous but dangerous defense attorney and criminal law professor hiding some seriously dark secrets about her past.
Off the set of "How to Get Away With Murder," Davis has appeared in numerous high-profile projects, including "Fences," for which she was awarded the 2017 Oscar for Best Actress in a Supporting Role.
Up Next: See What the 'Game of Thrones' Cast Is Worth
Net worth figures are indicative of assets versus liabilities. All net worth figures are according to Celebrity Net Worth unless otherwise noted.
About the Author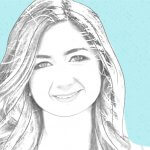 Gabrielle joined GOBankingRates in 2017 and brings with her a decade of experience in the journalism industry. Before joining the team, she was a staff writer-reporter for People Magazine and People.com. Her work has also appeared on E! Online, Us Weekly, Patch, Sweety High and Discover Los Angeles, and she has been featured on "Good Morning America" as a celebrity news expert.