Voice Actor Harry Shearer Walks Away From 'Simpsons' and $14 Million Deal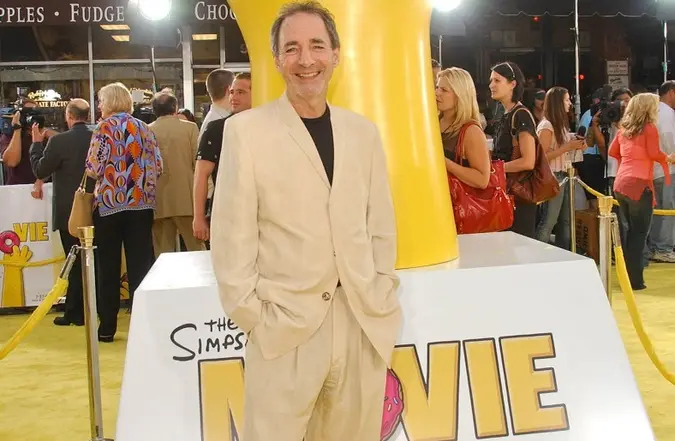 As "The Simpsons" heads into its 27th season and 28th seasons, it loses one of its most well-known voice actors, Harry Shearer. On Wednesday, the Emmy-wining cast member wrote on Twitter that the lawyer for executive producer James L. Brooks said the "show will go on, Harry will not be part of it, wish him the best." Shearer also added on Twitter, "This [is] because I wanted what we've always had: the freedom to do other work. Of course, I wish him the very best."
Shearer walks away from the "Simpsons" after spending 26 years as the voice for several characters, including Mr. Burns and Ned Flanders. CNN Money reports that someone "with direct knowledge of the matter" said the actor is walking away from a two-year $14 million deal as well.
How Much Are the 'Simpsons' Actors Worth?
The first episode of the "Simpsons" aired in 1989, and Shearer has been with the show since then. The actor has made millions of dollars over the years. In fact, Shearer has a net worth reportedly higher than that of Dan Castellaneta — the actor who voices Homer Simpson.
Harry Shearer Net Worth: $65 Million
Shearer has been with the show since the beginning, gaining notoriety as the show increased in popularity. He's worth an estimated $65 million and earned a reported $300 thousand per episode, according to CelebrityNetWorth.
Aside from the "Simpsons," Shearer hosted a radio show called "Le Show," streamed an online TV series called "Nixon's the One," acted in movies and in the theater, and dabbled in musical satire. In addition to Mr. Burns and Ned Flanders, he played characters Principle Skinner, Reverand Lovejoy and Kent Brockman on the "Simpsons." Showrunner Al Jean told CNN Money that these characters will continue on the show despite Shearer's departure.
Make Your Money Work Better for You
Dan Castellaneta Net Worth: $60 Million
Homer Simpson stars in the "Simpsons" as the protagonist, but the cast member portraying him boasts a net worth lower than Shearer's. Dan Castellaneta has a net worth estimated at $60 million, according to CelebrityNetWorth.
He also has four Emmys under his belt for his role on the "Simpsons." The actor plays a variety of other characters on the show and has done stints on some of Fox's other projects, including "The Tracey Ullman Show" and "The George Carlin Show."
Nancy Cartwright Net Worth: $60 Million
Worth an estimated $60 million as well, Nancy Cartwright voices several "Simpsons" characters, including Bart Simpson, Nelson Muntz, Todd Flanders and Ralph Wiggum. She has also been the voice of other characters on various shows, such as "Animaniacs" and "Rugrats." In 1992, Cartwright won an Emmy for outstanding voice-over performance on the "Simpsons."
Read: How Much "Pitch Perfect 2" Stars Anna Kendrick and Rebel Wilson Are Worth
How Much Did the 'Simpsons' Franchise Make?
The "Simpsons" cast members might have made millions from the show, but the franchise itself is worth billions. In merchandise alone, the "Simpsons" had made more than $4.5 billion by 2013. That year, 24 years after its debut, TIME ranked the show as the No. 4 most profitable TV show.
As of Jan. 1, 2014, the total franchise revenue is more than $12 billion, according to the Statistic Brain Research Institute.
Photo credit: s_bukley / Shutterstock.com