Dave Ramsey Says Clearing Out Clutter Can Get You Out of Debt — Here's How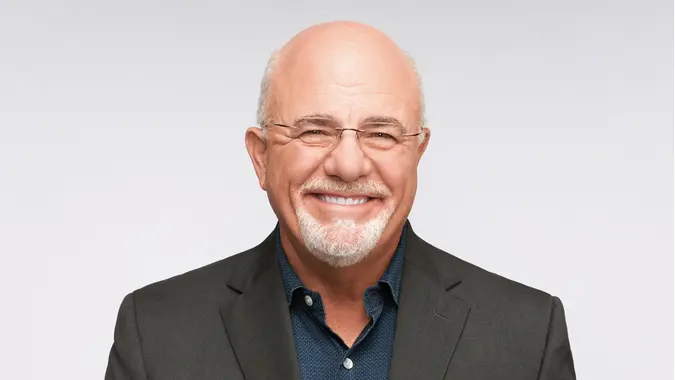 ©Dave Ramsey
There are just a few more weeks of summer left, and if you're looking to make a little extra money — it might be the perfect time to have a garage sale.
According to money expert Dave Ramsey, part of the reason why many Americans are broke is because they have too much stuff they don't need crammed in garages, attics and rental storage units. One or two good garage sales, he tweeted, could help clear out the clutter and even help get you out of debt.
Let's explore how you can host a garage sale that clears out your home and put the profits toward paying off some debt.
How To Have a Successful Garage Sale
A post on Ramsey Solutions offers tips for getting ready for a garage sale. Here are a few things to keep in mind.
Do You Need a Permit? 
Before you start clearing out storage units or putting price tags on items, the Ramsey Solutions article recommends checking in with your city or county government to see if you need to follow permit requirements in your specific area. 
Those who do need a permit should apply for one before hosting a garage sale. Otherwise, they may be saddled with an expensive fee.
Make Your Money Work for You
Declutter and Sort
Start decluttering closets, attics, basements, garages and storage units for items that you have never used or are gently used and can sell. Start separating everything into groups you plan to keep, sell and throw in the trash.
If you have family members around, ask if they can help you declutter these spaces and sort your items.
Start Pricing Items For Sale
Once you know which items you want to sell, it's time to add prices. To figure out how much to charge for each item, the Ramsey Solutions post recommends doing an online search for the item's current value. Price items a quarter, or a third, of what they would cost if they were sold for brand new.
As you price items for sale, set a financial goal as your motivation. For example, you might be planning to put some of the money you make toward paying off debt — so aim to make at least that much.
Set Everything Up
Need pricing stickers and labels? Pick them up at the dollar store or simply use masking tape and a permanent marker to price items for sale. Make sure you have a spot set up where you can check out shoppers and their purchases and enough space to display every item you have for sale.
Set a Date
When's your garage sale happening? Ramsey Solutions recommends scheduling your sale on the first weekend of the month — Friday, Saturday or Sunday morning — since this is the time when most people have personal spending to use for the month.
Make Your Money Work for You
Once you set a date, you can start advertising the sale with signs posted around the neighborhood and an announcement online on your local Nextdoor page or Facebook Marketplace.
More From GOBankingRates