5-Step Guide to Refinancing Your Personal Loan

Learn how to refinance your personal loan to get a better interest rate.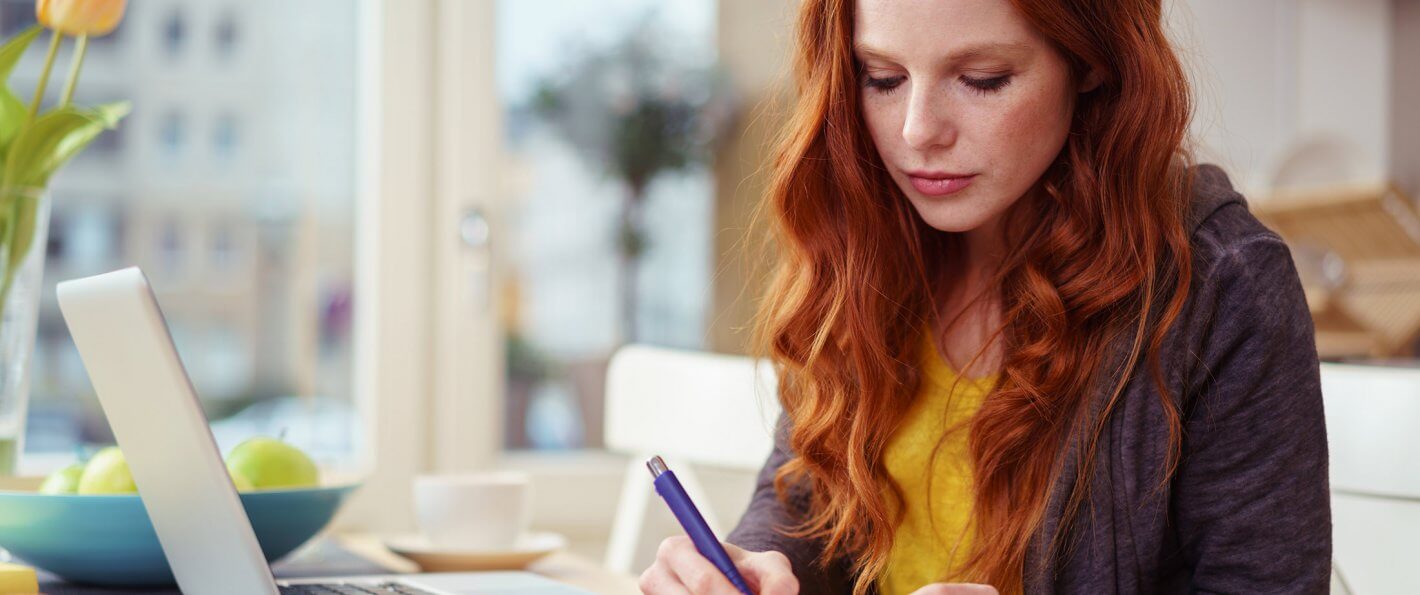 Because the specifics of personal loans — like how much you can borrow and the rate at which you can borrow it — will be determined by your creditworthiness, personal loans can be more expensive than other loans. However, an increase in your credit score, or improvement in your financial situation, could change that.
If you've previously taken out a personal loan, but think you could get a better interest rate or lower monthly payment, you should consider refinancing.
Follow these five steps to refinance your personal loan:
1. Improve Your Credit
Before you begin to negotiate a refinance of your personal loan, ask yourself, "Should I refinance?" If your credit history has improved enough for a refinance, it's probably a smart idea.
For example, if your credit score was less than stellar when you took out the loan in the first place, and you've been making your monthly payments on time, your credit could have improved. Your lender will also review your payment history as a whole to make sure that you're a safe candidate for a refinance.
If you continue making payments on time throughout the refinancing process, and your credit score continues to improve, you'll be in a much better position to ask for loan refinancing. Demonstrating that you're a safe investment for the lender will go a long way toward the lender's willingness to negotiate a refinance, so this is one of the most important things you can do throughout the course of the refinancing process.
Read: 5 Signs You Need to Get a Personal Loan
2. Compare Offers From Lenders
Once you have reviewed your finances and have boosted your credit score, it's time to contact your current lender for offers. Make the lender aware that you want to refinance but that you are willing to go to a different lender if the new loan rate isn't appealing. You can receive a loan estimate as well as tell which loan rates are fair using a free loan calculator. If you feel that your current lender is trying to sell you short, don't hesitate to submit a loan application to other possible lenders.
Compare offers from several different lenders to decide which is best. Once you narrow the offers down to one or two that you prefer, go back to your original lender and give them the opportunity to match the competition's offer — or better it. If you're an appealing candidate for a loan, your lender might be willing to give you better terms in an attempt to keep your business.
See: 8 Ways Your Money Habits Are Ruining Your Relationship
3. Consider Online Banks or P2P Lending
If neither your current lender nor a competitive lender offers an appealing rate, you might apply for a personal loan from a non-traditional lender. The first thing you might look into is an online bank. Personal loans from online banks, such as Capital One personal loans, typically have lower refinancing rates than traditional banks offer because of the lack of overhead costs. A traditional brick-and-mortar bank will charge more to accommodate the cost of tellers and other expenses, whereas an online bank lacks tellers and branches, thus eliminating the need for extra money and lowering the fixed interest rate of your loan.
You might also consider borrowing from a peer-to-peer lending group, in which individual people give loans to borrowers. Investors join P2P lending groups and earn money from the interest they receive from their loans. These loans will typically have lower refinance rates than a traditional lender as well, due to the lack of overhead costs.
Find Out: Is There a Minimum I Can Borrow for a Personal Loan?
4. Review Your Loan and Ask Questions
As with most loans, refinancing your personal loan can take a lot of work and be a long process. This means that you'll need to fill out plenty of paperwork and review everything before you move on to finalizing the loan. The time it will take to do all this will be even longer if you've signed with a new lender, as opposed to sticking with your old lender.
You'll need to provide and confirm quite a bit of information at this stage, like your credit report, proof of income, assets, debt and other financial information. You should also ask the lender a number of questions about your loan so you stay informed. These questions should include, but are not limited to:
Is there an application fee?
What is my repayment period?
Are there any repayment penalties?
Are there any limitations on how I can use the money from the loan?
Are there any hidden fees?
5. Close Out Your Original Loan
After you've been approved for refinancing, it's time to officially finalize the loan by signing off on the loan papers. You should also make sure that you've closed out your old loan. If you re-signed with your old lender, the lender will have closed out the old loan for you. If you've signed with a new lender, it'll be up to you to close out your old loan. No matter who you've signed with, closing your old loan is a critical step — failure to close the loan or mistakes in closing it could be costly.
Keep Reading: Best and Worst Ways to Use a Personal Loan