$1M Retirement Savings Now a Reality for More Americans Than Ever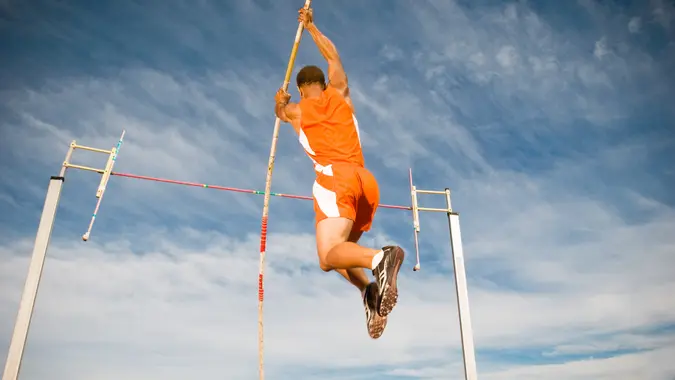 IPGGutenbergUKLtd / iStock.com
To become a millionaire, it turns out the most effective and consistent path to seven figures might actually be quite boring. At least, that's the conclusion one might arrive at given a recent Fidelity Investments report that claims the number of Fidelity 401k plans with $1 million or more hit a new record, with 157,000 in the first quarter of 2018.
Despite the allure of finding a perfect, easy way to build wealth rapidly, there's plenty of evidence to show that the best way to reach that first million is a well-planned "get rich slowly" scheme.
Click to read about the maximum 401k contribution limits.
Americans Are Saving More for Their Future
Although the stock market in early 2018 was most notable for its hiccups, that doesn't appear to have dampened the present enthusiasm for building a large nest egg among American savers.
"Despite some market volatility at the beginning of 2018, retirement savers stayed on track and continued to contribute to their IRAs and workplace savings plans," said Kevin Barry, the president of workplace investing for Fidelity Investments, in a press release. "In addition, an increasing number of savers are contributing to both their IRA and workplace savings plan. Combining the benefits of these two savings vehicles helps build a diversified retirement savings strategy and can provide a significant boost to an individual's retirement savings efforts."
The rate at which people were saving actually saw a marginal drop from the last quarter of 2017 — about 1 percent — but that rate was still an 8 percent increase over the same period one year prior. Pair that with the fact that the average rate of 401k contributions climbed to a record 13.2 percent — up from 13 percent at the end of 2017 — and IRA contributions hit an average of $3,180, up 3 percent year-over-year. The average 401k contribution level is now 8.6 percent — not including employer contributions — representing the highest rate in almost a decade, CNBC reported.
Are You Retirement Ready?
Don't Miss: Financial Experts Share 12 Secret Moves to Double Your 401k
All this points to American investors feeling confident about the long-term gains presented by the stock market and their 401k. That people appear to have shrugged off volatility and kept their eye on the price by continuing to boost their 401k contributions is a promising sign for the broader economy and people's retirement plans. If more and more people are recognizing how being patient and building the retirement account over time is the most consistent path to long-term wealth, the number of 401k millionaires could continue to be on the rise.
Millennials Leading the Charge in Getting Rich Slowly
For people who have been contributing for years, Fidelity found that they made major gains, and one might assume that the majority of those 401k accounts with $1 million or more are with boomers who have been saving for years. Accounts that have 10 or 15 years of contributions to their 401k accounts both saw their average values jump as compared to the same period last year — a 15.8 percent jump to $290,100 for 10-year accounts and a 15 percent increase to $379,600 for 15-year accounts.
But millennials appear to be at the forefront of the recent boost in saving. Overall, 30 percent of Fidelity customers increased their 401k contributions in the last year. Among millennials, that rate was 36 percent, showing that the younger generation of professionals appears to have a strong sense of how important their retirement savings really are.
That millennials are getting ahead of the curve with their saving plans is promising, with saving early being one of the most important keys to reaching — or beating — that $1 million goal for so many people.
Click to keep reading about 11 things you should never do with your 401k.