Should I Stop Contributing to My 401(k) When the Market Is Down?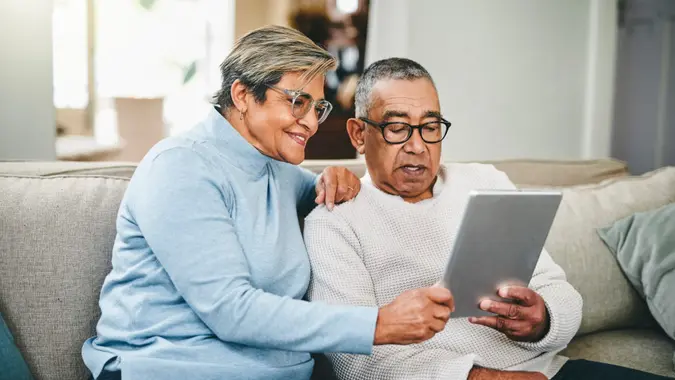 Charday Penn / Getty Images
When the U.S. economy begins to lose momentum and there is a looming danger of a recession, should people stop contributing to their 401(k)? Since no one can predict the future, intelligent investors should know what to do with their 401(k) savings in the event of a bear market.
Markets react to interest rate highs and lows, especially during the threat of a recession and when stocks enter a bear market range. Food and fuel prices have risen rapidly, and global market growth has been projected to slow down from approximately 6.1% in 2021 to 3.6% in 2022 and 2023, according to the International Monetary Fund. 
These factors could influence whether you should stop contributing to your 401(k) or not. Read on to find out more.
Should I Stop or Reduce My 401(k) Contributions When the Market Is Down?
Markets can swing up and down without warning. Understanding how to adjust your 401(k) contributions in a down market is essential. When deciding what to do, remember that you only lose or gain when you take distributions from your 401(k), not simply because the value of your 401(k) has dropped. Retirement accounts are designed for long-term investing — at least 10, 20 or 30 years if not more.
It's usually not a good idea to stop 401(k) contributions just because the market is down. Volatility can occur at any time. Even financial experts cannot accurately predict the market. When huge stock market drops happen, it's not unusual for investors to get nervous and move their 401(k) contributions out of stocks and into perceivably safer funds such as a money market. This causes them to sell stock at a low price.
When the stock market rises, these same investors may feel confident enough to move their money back into stock funds, thus buying at a higher price than they sold at and decreasing their potential for a better return on their investment.
Should You Stop Contributing to Your 401(k) During a Recession?
Understanding the investment environment before deciding on 401(k) contributions during a recession is essential. When the economy begins to lose momentum and looks like it's slipping into a recession, investors should pay attention to what's happening with the GDP on a consistent monthly basis. Look at spending trends in leisure, entertainment, restaurants and travel.
Other economic factors to consider before deciding to stop contributing to your 401(k) include which forces are slowing economic growth and how they affect your retirement bottom line. Consider the following:
Programs that support lower- and middle-income households
These factors can influence consumer confidence in the market and cause investors to reevaluate their investment risk. 
Don't Forget the Global Economy
The current global economy is a mixed bag for recovering markets. Economic issues as a result of the pandemic have subsided in most countries, but the Chinese economy is still facing some fallout. European economies are heavily affected by the war between Ukraine and Russia.
Inflation is also a global concern, and most central banks are tightening policy reigns, which could prompt investors to look closely at how their 401(k) accounts are behaving.
What Happens to a 401(k) When the Market Crashes?
In the first half of 2022, U.S. equities fell into a bear market, which poses a concern for investors about inflation, the possibility of a market crash and extreme Federal Reserve budget tightening. In the meantime, the S&P 500 forward P/E ratio is below its 25-year average of approximately 16.9x. This decrease puts 401(k) investors in a good position for higher long-term returns.
Over the last ten years, the financial climate consisted of low inflation, low-interest rates, high profitability and slow growth. But as higher interest rates continue, so will pressure on valuations across financial markets. This will eventually lead U.S. value stocks and international equities in the best position to outperform.
Here are some things that will help you protect your 401(k) during a market crash:
Think long-term: Keep contributing to your 401(k). Market trends have historically been positive in the long run, even if some years are negative.
Rebalance: Diversify your portfolio. Some assets will perform better than others, so it's good to have a variety.
Don't panic: To avoid doing anything regrettable, make sure that you're not making decisions with long-term impacts when you're feeling extremely stressed. Take note of your emotions and wait until you've calmed down.
Final Take
According to the 2021 SSBI Summary Edition Yearbook published by Duff and Phelps, LLC, markets have recovered from recessions 15 times since 1926. Additionally, the U.S. stock market has historically delivered positive returns every 20 years. 
While history may not guarantee that your 401(k) will grow exponentially by the time you retire, knowing these facts and how the market works can keep you confidently on the investing path for the long haul.
Information is accurate as of July 19, 2022.