5 Up-and-Coming Retirement Locations in the Mountains

5 min Read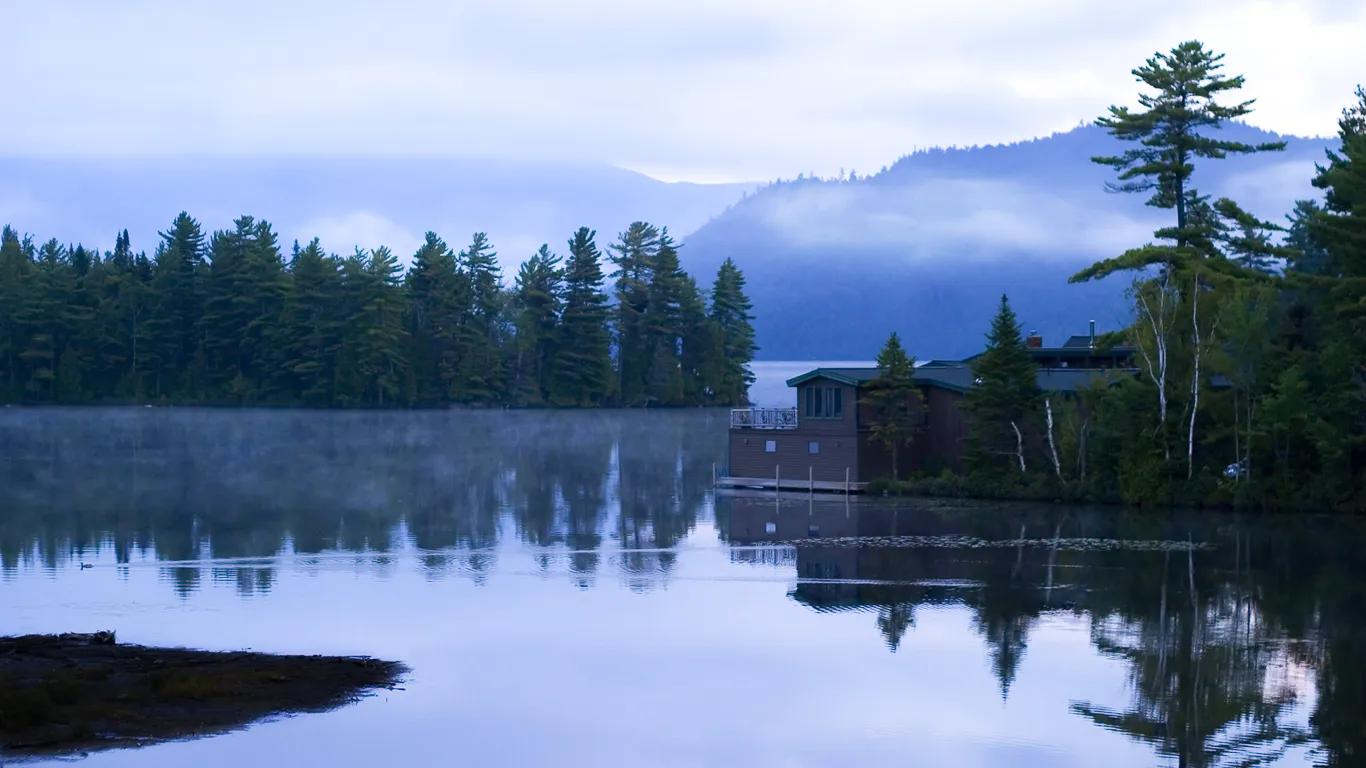 If your idea of retirement heaven includes thin air, postcard views and wilderness in every direction, then you've got a mountain town in your future. But before you follow the herd to saturated destinations like Bozeman, Aspen, Jackson Hole or Telluride, consider the mountain towns that retirees are just beginning to populate. 
A few of the following up-and-coming high-elevation towns have been popular among tourists for years but are just starting to gain traction among those looking to put their nest eggs to work. Others live in the shadow of more famous neighbors that have been drawing retirees for decades. All, however, should be on your shortlist if the mountains are calling you as your career winds down. 
Asheville, North Carolina
Asheville's status as a hidden gem is slipping as more retirees catch on, but it's a gem of a mountain town, nonetheless — maybe the best in the East. 
Take Our Poll: Do You Think You Will Be Able To Retire at Age 65?
Perched in the Blue Ridge Mountains of Western North Carolina near the Tennessee border, Asheville has something for every retiree. It has long been a destination for its legendary music and arts scene, but its dining, downtown, outdoor activities and stunning natural beauty are equally powerful draws.
The typical home there is worth around $447,500, roughly $90,000 more than the national median of $358,000, and the cost of living is 5.7% higher than the national average. 
Lake Placid, New York
Nature lovers could search their whole lives and never find a retirement destination better than Lake Placid. Located high in the Adirondacks — part of the Appalachians, same as Asheville's Blue Ridge Mountains — Lake Placid hosted the 1980 Olympic Winter Games. 
The town has long been a mecca for snow sports, but now more and more retirees are calling Lake Placid home — and it's easy to see why. 
Located just west of Vermont and just south of the Canadian border, the village brims with everything that makes upper New England famous. Retirees are catching on to its quaint, small-town atmosphere, Colonial architecture, safe and clean communities, pristine waterways and endless boreal forests, which bloom with color during the region's famous fall foliage season. 
It's also affordable. The cost of living is only slightly lower than the national average and the typical home value is an eye-popping $159,000.
Are You Retirement Ready?
Eureka Springs, Arkansas
Moving west to the Ozarks is the town of Eureka Springs. It isn't as famous as some of its destination-town neighbors, which gives retirees a chance to get in before the floodgates open once the secret gets out.
Those who retire there will be surrounded not only by soaring mountain views and postcard landscapes, but by living history as well. Its downtown is listed on the National Register of Historic Places and, in 1970, the Eureka Springs Historic District became one of the first National Register districts listed in the state.
Retirees are also catching on that the town is accessible. The median home value there is less than $262,000, and the cost of living is nearly 20% lower than the national average.
Kalispell, Montana 
If you're looking for rugged and remote, look no farther than Kalispell. Like Eureka Springs, it's surrounded by more prominent name-brand neighbors, but transplants with Wild West dreams haven't yet flooded this up-and-coming retirement town.
Although more than 26,000 people call Kalispell home, you might feel like you're the only person on Earth when standing among the soaring peaks, winding alpine trails and endless Montana sky that make up the city's backdrop. Kalispell is located at the gateway to Glacier National Park, and grizzly bears and other majestic wildlife are part of the package.
The price of retiring in a Bob Ross painting isn't cheap, so save your pennies. The cost of living is nearly 9% higher than the national average and the typical home is worth nearly $602,000.
Buena Vista, Colorado
If you're looking to retire in a tight-knit community of just a few thousand residents, the people of Buena Vista can become your new extended family.
A few hours' drive from both Denver and Colorado Springs, nearby city dwellers and tourists alike have long been drawn to Buena Vista for its mild climate, pristine natural beauty and endless opportunities for hiking, camping and river rafting. But more and more retirees are calling it home because of its small-town charm, nearly nonexistent crime rate and friendly atmosphere.
The cost of living is less than 5% above the national average — cheap by Colorado standards — and the typical home costs around $586,000.
All home value information is from Zillow and cost-of-living data comes from Sperling's Best.
More From GOBankingRates
About the Author