8 Unexpected Retirement Costs to Plan For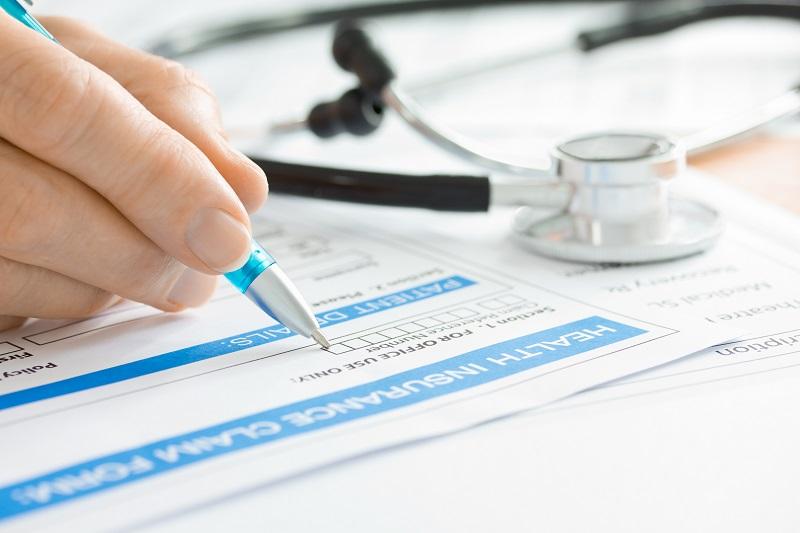 Bad retirement advice isn't always obvious, especially to inexperienced investors. Because retirement planning isn't a straightforward, uniform process, you have to learn how to look for hidden costs and recognize when advice that is good for someone else could flat-out ruin your retirement plan.
If you want to get your retirement savings on track, make sure you're not overlooking one of these eight retirement expenses.
1. Overly-Conservative Investments
Many young investors had their first experience in the market during the tumultuous markets of the end of last decade. As a result, many "have become entirely too conservative in their investment strategy," said Michael Bukowski, certified financial planner with RMB Wealth Advisors in Hamilton Square, N.J.
Bukowski suggested investors should instead take a long-term approach and allow compound interest to work in their favor. "Simply put, the rule of 72 dictates that they will double their money every 10 years if their average annual rate of return is 7.2 percent," he said. "To double their money at 3 percent, it would take 24 years." Even young investors who take too conservative of an approach can find themselves inadequately funded for retirement, he said.
2. Short-Term Savings Neglect
"Some people do a really good job putting money away in their long-term savings such as retirement but neglect to put money into their short-term savings," said Steve Repak, CFP, financial literacy speaker and author of the forthcoming "6-Week Money Challenge: For Your Personal Finances."
When an emergency fund isn't set in place, it can be necessary to tap retirement funds if the refrigerator goes bust or you face an unplanned medical emergency. But taking funds from a 401k or individual retirement account doesn't just deplete retirement savings, it also comes with an additional cost. You "most likely will incur taxes and penalties on the withdrawal, which could make that emergency much more expensive," said Repak.
Related: 42 Ways to Save for Retirement
3. Market Volatility
There's a reason financial planners recommend investors shift to more stable securities as they approach retirement. "If the majority of your portfolio is exposed to riskier investments and you're planning to retire in a couple of years or less, a turbulent market like the once we saw in 2008-2009 could force you to work longer or take substantially less" in annual income, said Carlos Dias Jr., founder and managing partner of Dias Wealth, LLC in Lake Mary, Fla.
4. Out-of-Pocket Medical Costs
"Many people think that Medicare will cover all their medical expenses in retirement and are surprised, even shocked, with how much they still have to pay out of pocket.," said Lynn Ballou, CFP and managing partner at Ballou Plum Wealth Advisors in Lafayette, Ca.
The average 65-year-old retired couple can expect to pay between $265,000 and $395,000 in healthcare costs over the course of their retirement. You calculate your own estimate using AARP's calculator.
"As the baby boomers retire and stretch Medicare to a possible breaking point, it is unwise to assume that these costs will go down in the future," said Ballou. "Many planners are telling their clients to be prepared to pay fully for their medical insurance, co-pays, and uncovered expenses, and be pleasantly surprised if they don't need every penny for just that reason."
5. Long-Term Care Costs
"Long-term care healthcare expenses — like home health, assisted living care or a nursing home — can decimate retirement savings in a matter of a few years," said Dias. The average cost of basic nursing home services runs about $7,000 per month today, he said. For just one person, that adds up to $84,000 per year. That's about $1 million over just 12 years, without accounting for an inevitable rise in costs.
Read: What You Need to Know About Medicare in Retirement
6. Ongoing Maintenance
Homes and cars always need to be maintained, even when the costs don't fit in with a fixed budget. "Even a complete home remodel or fix-up before you retire does not eliminate the need for ongoing maintenance and repair," said Ballou.
"Think realistically about the typical costs of taking care of your home during your retirement years and set up a way to handle those costs," she said. "Assume that these costs never end and have a plan in place."
To cut costs, many retirees "skinny down to one car," said Ballou, but cars still need to be maintained and eventually replaced. "Build a car loan as a monthly expense now into your retirement budget," she suggested. "If you have sufficient savings to be able to pay all cash, that's fine, but if not, saving incrementally is a great approach to help protect your retirement plan."
7. Underlying Fees
"Investors need to be well aware what their investments are really costing them," said Adam Vega, CFP and wealth manager at United Capital in Boca Raton, Fla. "Every percentage point that is paid in expenses is a percentage point that is taken from an investment's return."
When inflation and various fees are factored in, an investment account could need to generate a return of 6 percent or more, Vega pointed out. "Investors should ask their agents and advisors to itemize all the expenses they are paying — not only what is being paid to their advisor, but all of the expenses." You can use the DRAFT app to do this yourself, for example. Then, he added, make sure those expenses are factored into your retirement plan projections and goals.
8. Improper Allocation
"Investors have a hard time determining the amount of risk they are taking on," said Kaleb Robuck, associate advisor with Miller Financial Group in Red Oak, Ia. It becomes even more difficult to figure out how much risk is inherent within a portfolio when assets are combined between spouses and among different investment vehicles, he added.
"If an investor hasn't adjusted allocation as they've reached retirement age and there is a sudden downturn in the market, a retirement plan can be adversely affected in a big way," he said. "Investors can avoid this by looking at their entire financial picture and adjust according to their risk appetite and time frame."
Robuck's firm uses a tool called Riskalyze. "Many times, clients are shocked to see that they are more aggressive than they thought," he said.