5 Affordable Cities To Retire as a Snowbird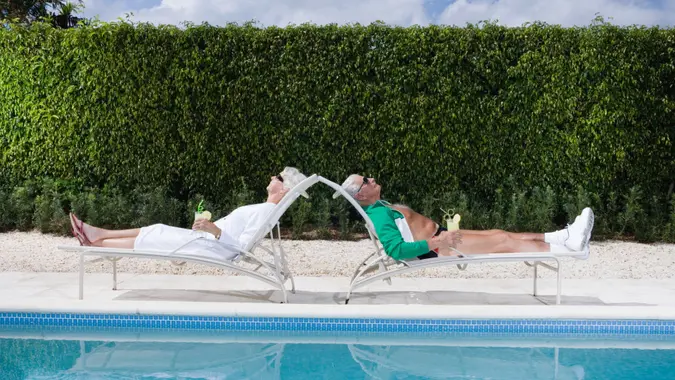 Image Source / Getty Images/Vetta
If you're used to riding out the cold in a northern state where the winters are long and harsh and the snowfall piles up, you might want to make a drastic change come retirement time. In other words, you may want to become a snowbird.
Social Security: Women Get $354 Per Month Less Than Men – Here's Why
More: 5 Things You Must Do When Your Savings Reach $50,000
Snowbirds are people who flee the cold, wintry season of their hometown and migrate to warmer locales in the south for those few months. While snowbirds often later become sunbirds — moving permanently to a sunnier, warmer state — in the interim, they must arrange to transition back and forth between seasons. This often means renting or buying a second home, which requires careful financial planning. 
To help you stay within your retirement budget, here are five affordable cities to retire as a snowbird, along with the average cost to buy a home or rent an apartment, how the cost of living compares to the national average, and what kind of weather you can expect in the winter.
Baton Rouge, Louisiana
Retirees aren't in short supply in Baton Rouge. About 38,000 of the approximately 222,000 people there are 65 and over. The good news for snowbirds is that the cold weather season only lasts about 2.8 months, from Dec. 1 to the 23rd of February.
January ranks as the coldest month of the year, with an average low temperature of 43 degrees Fahrenheit and an average high around 62. Plus, the cost of living in this capital city is 7% below the national average, with the median home value at approximately $236,000, which is over $120,000 less than the typical home value in the U.S. of $357,810.
Those who plan to rent can expect an average rental rate of around $1,000 for a one-bedroom apartment, which is much more affordable than the national median rent price of $2,002.
Sebring, Florida
Winter in Sebring is brief, lasting from Dec. 5 to Feb. 19. The coldest month is January with average lows of 50 degrees Fahrenheit and average highs of 73. But even if the weather is agreeable, the expenses need to be too.
Fortunately, the median home value in Sebring is $240,331 — over $117,000 less than the typical home value in the U.S. — and the cost of living is 14% below the national average. Plus, there's no shortage of other retirees: more than 25% of the population is 65 and over. If you'd rather rent than buy, average rent for a one-bedroom apartment is $1,600.
Tallahassee, Florida
Tallahassee sits in the middle of the Florida Panhandle, which means mild winters with temperatures typically never dipping below 41 degrees Fahrenheit during the coolest months. It's also affordable.
Take Our Poll: How Long Do You Think It Will Take You To Pay Off Your Credit Card Debt?
Median home values in Tallahassee are $270,663, which is well below the typical home value in the U.S. And rent for a one-bedroom apartment is also affordable at $1,177 per month. Another advantage of this capital city is that about 17% of the population is represented by people 65 and over, so you'll be in good company.
Corpus Christi, Texas 
If you really want to head south, take flight for Corpus Christi, which is in the Gulf Coast Region of Texas. Winters are considered mild — the coldest month being January — with average lows of 49 degrees Fahrenheit and average highs of 67.
Average home prices are $217,750 and average rent for a one-bedroom apartment is $922. The cost of living is 9% below the national average.
Savannah, Georgia
Art, architecture and coastal cuisine are some of the highlights in Savannah, but it's still considered an affordable winter escape.
On average, the cost of living in Savannah is 7% below what it is for the nation. You can expect to pay an average cost of $284,867 to purchase a home and $1,470 to rent a one-bedroom apartment. Plus, you won't have to worry about a harsh winter season. Low temperatures average between 42 degrees Fahrenheit for a low and 61 for a high.
More From GOBankingRates