5 Best Cities in South America To Spend Your Retirement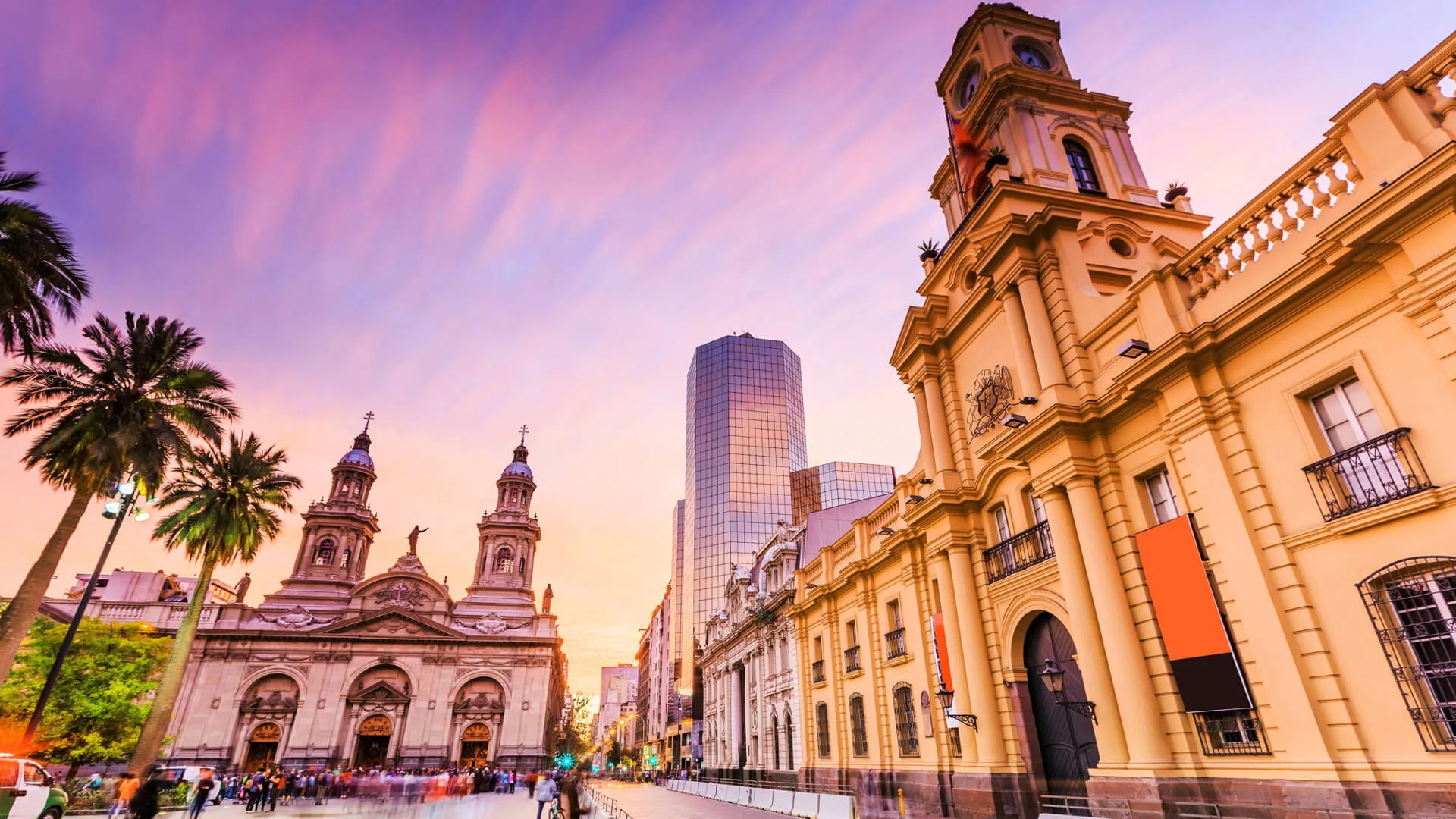 Montevideo, Uruguay
Uruguay, a country bordering Brazil and Argentina, can be very attractive to retirees. For example, buying a home here allows retirees to automatically be eligible for a temporary residency visa, according to Expat Financial.
And in terms of health insurance, AARP reports that expat retirees are eligible to use the country's public health system, which charges small fees for care.
SmartAsset reports that the cost of living in Uruguay is 20.39% lower than the United States, citing data from Numbeo.com.
"While the cost of living will depend on your lifestyle and exact location, you should probably plan a monthly budget of about $3,000. Quality housing can be very affordable for retirees in Uruguay," according to SmartAsset.
?
Are You Retirement Ready?
Cuenca, Ecuador
The World Economic Forum notes that Ecuador has a combination of good climate, environmental and cultural diversity at an affordable price, which makes the country one of the best places to retire for Europeans and North Americans.
Cuenca, Ecuador's third-largest city, is its most popular destination for retirees and is a UNESCO World Heritage Site.  And the city has an affordable cost of living and some of the best hospitals and medical care in the country, according to U.S. News and World Report.
In addition, you can join IESS (Instituto Ecuatoriano de Seguridad Social), the national healthcare system, and pay premiums of $75 a month, according to AARP.
Finally, buying property in the country is relatively easy and without restrictions. You may need to obtain government permission to buy in certain border areas, however, AARP notes.
Barranquilla, Colombia
Barranquilla, the country's fourth-largest city, is a port city on the north side of Colombia along the Caribbean coast.
International Living also notes that the city — between Santa Marta and Cartagena — is the main industrial, shopping, educational and cultural center of the Caribbean Region of Colombia.
Another attractive factor is that housing is much cheaper than in the U.S., as rent is about three-fourths lower in Colombia than in the United States, according to SmartAsset.
As far as buying property, there are no restrictions for foreigners, but AARP notes that it's best to find an independent, bilingual attorney not connected with the seller to assist with the transaction.
Finally, expats can opt out of the healthcare national system if they show proof of private coverage, according to AARP.
Photo Disclaimer: Picture depicts a street in Colombia's capital city, Bogotá.
Are You Retirement Ready?
Santiago de Chile, Chile
Chile is a popular retirement destination, as the country offers a variety of climates and landscapes, with desert, coast and mountains. Another attractive factor is the Chile's highly prized wine industry and the fact that the cost of living is approximately 34% cheaper than in the U.S., according to SmartAsset.
Foreigners can buy real estate in Chile without restrictions but must first get a RUT (Rol Único Tributario), or taxpayer ID number, notes AARP. And in terms of healthcare, once you establish residency, you can use FONASA (Fondo Nacional de Salud), the public system of hospitals, clinics and medical centers used by most residents, AARP added.
While Santiago is more expensive than many other South American cities, it still is cheaper than living in the U.S., overall.
Mendoza, Argentina
Mendoza — at the foot of the Andes — is one of the most vibrant regional cities in Argentina, and is known for its award-winning wines, notes International Living.
In addition, it's a bustling city, has more than 300 days of sun per year and is "a natural playground for adventurers and wine-lovers alike," according to ExperienceMendonza.com.
The cost of living in Argentina is 50% to 60% less than in the U.S., so a couple can expect to live comfortably on $1,500 to $1,800 per month, while single individuals can expect to do so with $1,000 per month, according to SmartAsset.
In addition, the country has advantages for foreign retirees, including the rentista visa, which allows them to move to Argentina on a permanent residency visa with proof of income of $1,600 a month, according to Expat Financial.
More From GOBankingRates

BEFORE YOU GO
See Today's Best
Banking Offers