11 Best FIRE Bloggers to Inspire Your Retirement Plan

10 min Read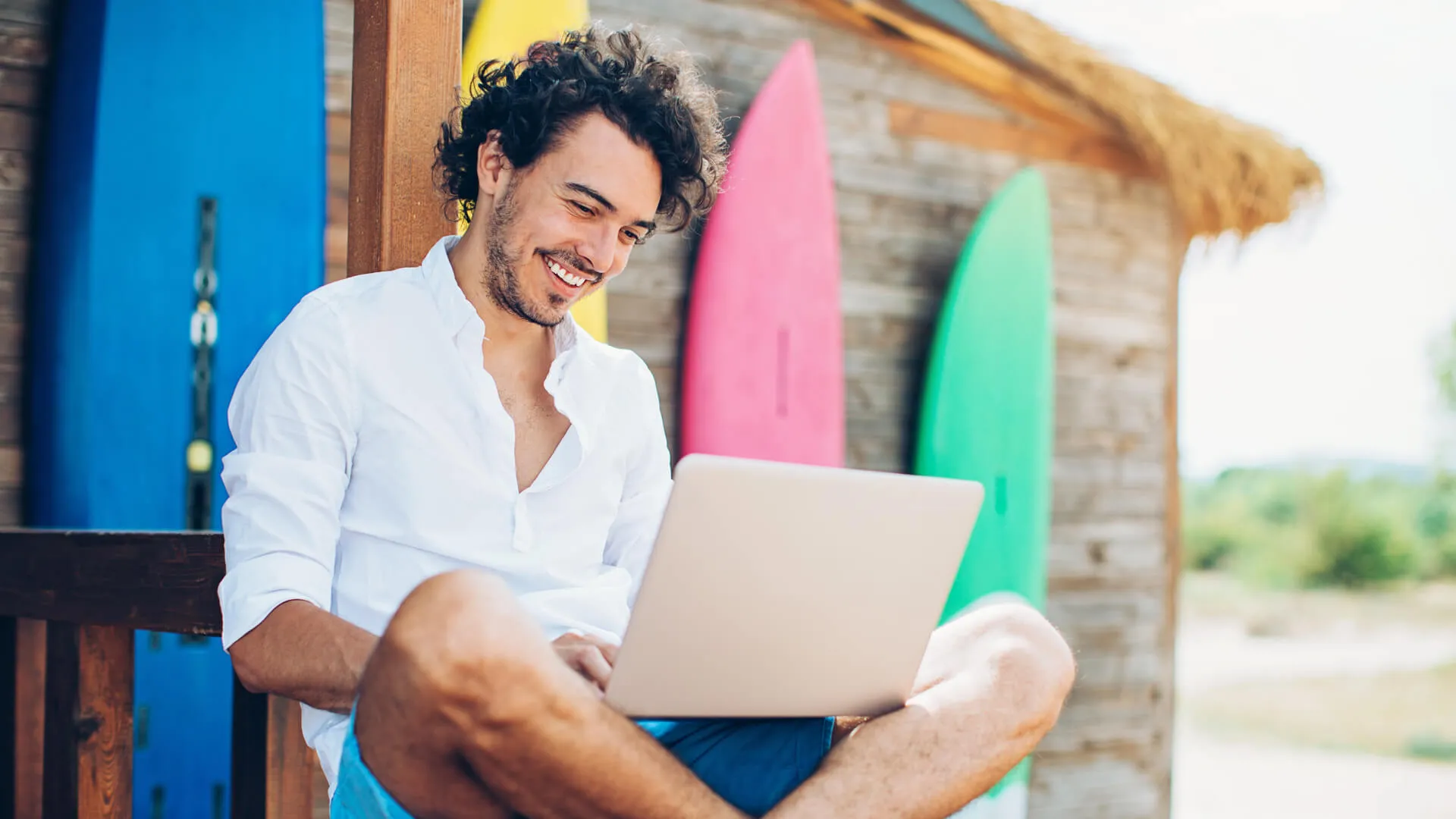 Many think of retirement age as 65 and above, but a new financial movement is changing that. FIRE — Financial Independence, Retire Early — is increasing in popularity as more and more people are choosing to retire on their own terms decades before they're eligible to start collecting a Social Security check.
Want to know how you can be a part of the FIRE movement? Find out how these 11 bloggers retired early, and see how you can too.
Early Retirement Now
"Ern" of Early Retirement Now worked in the research department of a large investment manager for 10 years before retiring early.
"In 2008, going through the financial crisis, I recognized how volatile and uncertain the employment opportunities in my industry can be," he said. "I was sure that the good times in my job in the financial sector wouldn't last forever, so I increased my savings rate to over 50 percent. Fast forward 10 years, and in 2018 at age 44, I was still working in the same job, so I never even needed that rainy day fund after all. But my nest egg had grown to a size that allowed me to retire in comfort to spend more time with my wife and daughter."
Ern advises anyone else who wants to retire early to consistently invest using a "set it and forget it" strategy.
"Don't lose your nerve when the stock market is down," he said. "Keep investing consistently and don't try to time the market. Automate your savings, because otherwise, you'll always find an excuse not to be invested in the stock market."
ESI Money
The anonymous blogger behind ESI Money is a 50-something retiree who blogs about how he amassed a net worth that enabled him to retire early.
"My advice would be to retire as soon as you can," he said. "I was actually financially independent a decade before I retired, and for some stupid reason I kept working. If I had to do it all over again, I'd be going on my 13th year of retirement instead of just my third."
Financial Mentor
Todd Tresidder started his website, Financial Mentor, to provide a guide for people who want to build wealth and gain financial freedom. He retired from his job as a hedge fund investment manager at age 35 because he wanted to be able to choose how to spend his time. 
"I didn't want to have to suck up to 'the man' just to pay my bills," said Tresidder. "My priority was experiences — not stuff — and that requires both time and enough money to do something with that time. That motivated me to prioritize my career, financial and time resources to achieve financial freedom at an early age, so that I could live according to my priorities instead of consumerism-driven bondage."
Now, Tressider spends nine months out of the year working on his website, and the other three taking adventure vacations. "I'm an avid skier, including helicopter skiing several times, [and I take] extended backpacking trips one to two months at a time."
Get Rich Slowly
J.D. Roth founded Get Rich Slowly in 2006 without the intention of retiring early.
"When I started writing about money, I was deep in debt and didn't know how money worked," he said. "I was simply trying to figure this stuff out for myself, and I thought maybe I'd help some other people at the same time. Much to my surprise, Get Rich Slowly turned out to be a business — one that made decent money. I sold the site one week after my 40th birthday. That gave me enough money to call myself 'financially independent,' but I stayed around to work on the site for another three years."
At age 43, Roth left the site and spent 15 months traveling around the U.S. in a recreational vehicle, but soon realized his passion was blogging. So, he returned to writing. He now blogs full-time for Get Rich Slowly and recommends that people take the time to consider exactly why they want to retire early before actually doing it.
"I urge people to figure out what it is they want to do with their lives," said Roth. "Figure this out now so that you can make decisions to support whatever it is you decide you want to do. In some cases — more than you'd think — it turns out that early retirement isn't actually the answer."
Early Retirement Is Overrated: Here's What We Plan to Do Instead
Go Curry Cracker
Winnie Tseng and Jeremy Jacobson are the married couple behind Go Curry Cracker, which chronicles their lives as retirees in their 30s. 
"After six years of working 80-hour weeks to pay off my student loans, I took my first vacation as an adult. Three weeks later, after scuba diving, eating shrimp the size of my head and drinking tropical beverages, I realized that I enjoyed travel a whole lot more than working," said Jacobson. "Ten years later at the age of 38, I walked out of the office for the last time."
Jacobson believes that the key to retiring early is making sacrifices to your lifestyle now so you can be financially free sooner.
"You can spend your money on things, experiences or freedom. Only by focusing on the latter can you have all three," he said. "We lived like poor college students for a decade longer than is considered socially acceptable, putting 70 percent of our income toward investments. Now investment income pays all of our bills, and we have 52 weeks of vacation per year."
GoWithLess
Amy and Tim Rutherford have been downsizing their lives to be able to enjoy an early retirement in their 40s, and they chronicle exactly how they've been doing that on their blog, GoWithLess.
"We both had high-stress, demanding careers that we feared were impacting our longevity," said the Rutherfords. "Our dream is to walk the world while we can, so we retired early to achieve freedom to make it happen."
Their advice for anyone else looking to retire early? "Track every single penny you spend and review those numbers monthly. Spending less is essential to financial independence."
See: How Tiny Living Helped a Couple Pay Off More Than $200,000 in Debt
Montana Money Adventures
Fifteen years ago, Jillian Johnsrud was $55,000 in debt, but through making small lifestyle changes and living with intention, she was able to gain financial independence by age 32. She now shares what she's learned through this journey on her site, Montana Money Adventures.
"The best part of achieving financial independence at 32 was being able to take a step back and refocus," she said. "We were in the tizzy of raising five little kids and had stressful jobs. It gave us a chance to take a mini-retirement."
Johnsrud says that in order to live the FIRE lifestyle, you have to start by focusing on what's important to you.
"What do you really want out of this life? Once that becomes more clear, the path to get there is more obvious," she said. "Know which things make sense to pursue because they move you closer to your goals — such as investing, rentals or a new business — and which activities and expenses should go away, like a car payment or drinks after work. Your goals and dreams become the filter to figuring that out." 
Reach Financial Independence
Pauline Paquin of Reach Financial Independence quit her full-time job at age 29 and now works as a freelancer, traveling and living around the world.
"I was unhappy in my cubicle and had always been hustling on the side," she said. "The best part about freelancing is it enabled me to move to Morocco, and then to Guatemala. I now travel the world about six months a year, and love the flexibility of not having to work when I don't want to. You may find me writing at 5 a.m. when I wake up, or on a Sunday, and then pooling my work together so I can take a three-month break."
Retire Early Lifestyle
Akaisha and Billy Kaderli — authors of the blog Retire Early Lifestyle — were able to retire at 38 thanks to their successes in the brokerage and restaurant businesses. But it was actually their focus on making their work lives a success — at the cost of their personal lives — that led them to retire early.
"Because we were on the fast track of life, working 60- to 80-hour workweeks, we began to drift apart," they said. "We had very little personal life or moments with each other. It was time to make a change. Billy suggested we sell everything, invest the proceeds into our accounts and travel the world. In 1991, this was unheard of — to chuck good jobs and a beautiful home for the unknown of world travel sans paycheck — but that's just what we did. That was almost three decades ago, and we are still traveling and opening up our horizons."
The Kaderlis said there are seven things anyone who wants to retire early should do:
Invest as much as you can, as soon as you can.

Find a partner who is on the same financial page as you are and stay together.

Get out of debt and stay out of debt.

Track your spending.

Know your net worth.

Live below your means.

Invest in experiences, not stuff.
The Military Guide
Doug Nordman, author of "The Military Guide To Financial Independence and Retirement" and founder of The Military Guide website, retired in 2002 at age 41 from the U.S. Navy's submarine force after 20 years of active duty.
"My spouse and I both enjoy being frugal, while the military taught us all about minimizing deprivation to lead a sustainable and fulfilling lifestyle," he said. "We'd maintained a high savings rate since the early 1980s, but back then we didn't understand financial independence."
Nordman credits the book "Your Money or Your Life" with starting his journey toward true financial independence. He believes that knowing where your money goes is the first step toward a FIRE lifestyle.
"It all starts with tracking your expenses," said Nordman. "Once you have a few months of data, then you can start cutting out the wasted spending and
boost your savings rate
. A 40 percent savings rate is a tough challenge, but you can reach financial independence in about 20 years by investing in passively managed stock index funds with low expense ratios."
Wallet Hacks
Well before traditional retirement age, Jim Wang retired from his corporate job in the defense industry to focus on his blog, Wallet Hacks, full-time.
"You have to take control of your life," he said. "You can't put it in the hands of other people. When I was in the corporate world, my career was partially controlled by others — my boss, a board of directors and other decision makers. I may perform to the best of my ability, but if there are no opportunities, there's nowhere to rise. That's why I turned to my own business because then there are no speed limits — just the limits of my ability."
"This happens with money, too," Wang continued. "We get into debt, we buy too much house, we buy too much car, and now we owe other people or organizations. They control your destiny because you have to keep working to keep paying so you can keep living your lifestyle. Make active choices to avoid these obligations, and you will have that much more control over your life."
Click through to read about retirement planning mistakes that waste your money.
More on Retirement Planning
About the Author