10 Best Southeast Cities To Retire on a Budget of $2,300 a Month

8 min Read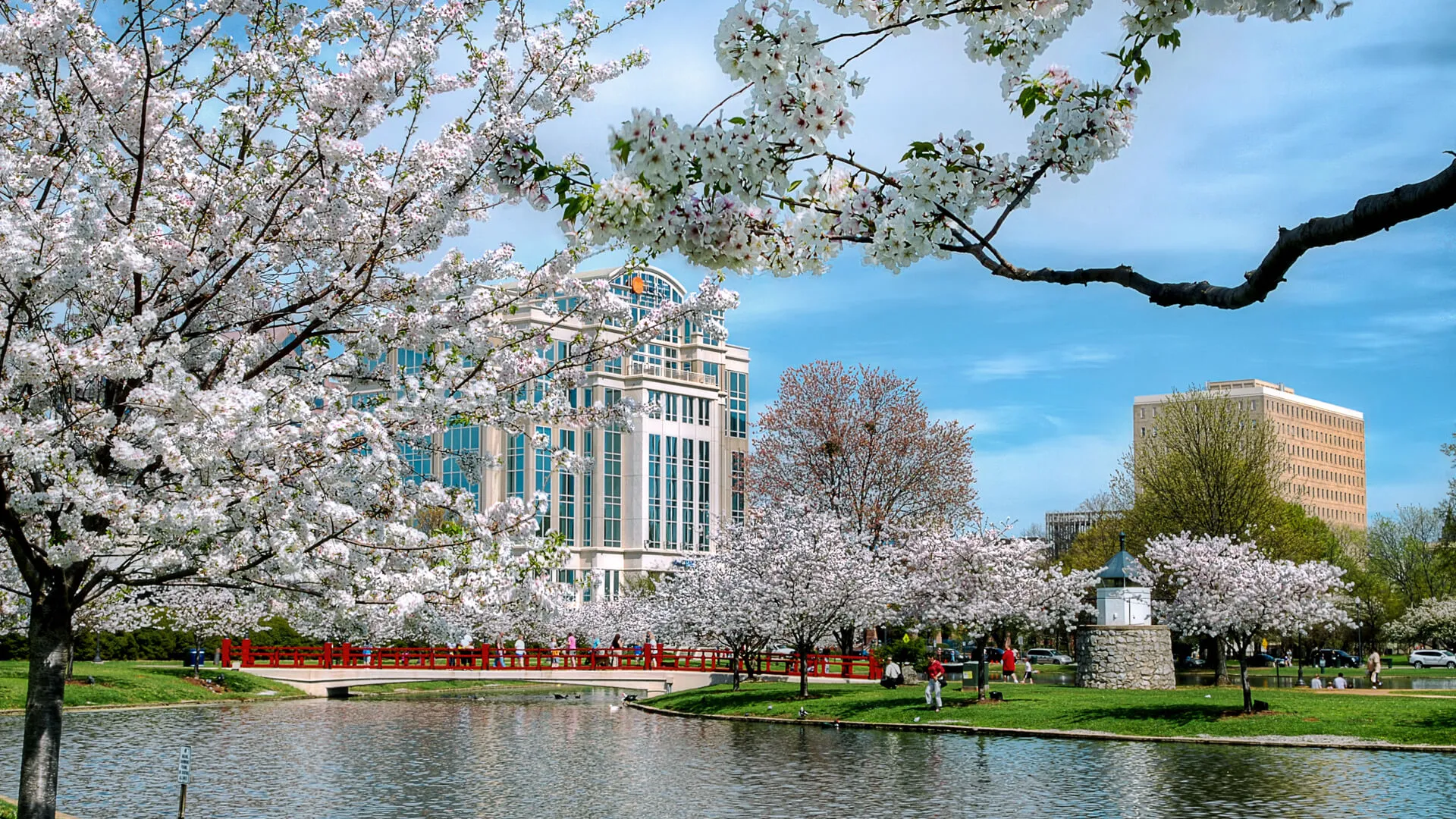 Choosing a city to retire in can be like figuring out where to go for dinner or trying to name your baby. Making the right decision can be overwhelming and frustrating. Even if you have narrowed it down to a specific region, there are still thousands of options. At GOBankingRates, we've made it a little easier for soon-to-be retirees hoping to settle in the Southeast.
See Our List: 100 Most Influential Money Experts
Check Out: 10 Best Countries To Live on Just a Social Security Check
The Southeast is a highly affordable destination for people ready for retirement. With a budget of $2,300 per month, you can comfortably retire in most states. Given that the national average of monthly expenditures is $2,626.25, and rent for a one-bedroom is $1,405, the region may be your best bet if you have a fixed income. 
We've compiled a list of the 10 best cities in the area to retire based on the average price of renting a one-bedroom apartment, grocery expenses, monthly utilities and healthcare costs. 
10. Gainesville, Florida
Total monthly expenditures: $2,261.81
Livability: 65
Of the top 10 best Southeast cities to retire in, Gainesville has the smallest percentage of people ages 65 and older. According to our research, only 11.3% of the population falls into that age group — perhaps making this one of the best-kept secrets for retirees on a budget. 
A one-bedroom apartment will, on average, run you $1,015, but monthly utilities will add an additional $332.27. Healthcare costs in the city are reasonable, costing around $6,808.03 per year. With world-class museums and miles of protected nature preserves, your golden years will be anything but boring in this vibrant college town.
Take Our Poll: Are You Concerned That Social Security Benefits Will Be Reduced During Your Lifetime?
9. Greensboro, North Carolina
Total monthly expenditures: $2,295.36
Livability: 66
Located in the north-central part of the state, Greensboro has a rich history and picturesque landscape. While monthly expenditures will push your $2,300 budget, it is likely worth it. Monthly grocery costs are affordable at $335.62, and a one-bedroom apartment will cost around $1,035.
Whether you imagine retired-life bird watching in the wetlands or taking in the culture in the city's historic downtown, Greensboro has it all. The only thing to watch out for is the pricey cost of healthcare in the area. Monthly health care costs will run you $624.01 on average.
8. Knoxville, Tennessee
Total monthly expenditures: $2,218.68
Livability: 66
If retirement sounds like bluegrass and smells of barbecue, Knoxville is the place for you. Home to the University of Tennessee and known as the "Gateway to the Great Smoky Mountains," you are bound to stay busy during the next chapter of your life. 
A one-bedroom apartment costs around $1,045 per month, and utilities will add on another $301.38. Annual healthcare expenses are very affordable at $6,381.28. You'll be in good company, too, as 13.9% of the city's population is 65 and over. 
7. Athens, Georgia
Total monthly expenditures: $2,097.29
Livability: 67
With Atlanta only 60 miles south, Athens offers a retiree with an active lifestyle a little bit of everything. Known for its music scene and housing the University of Georgia Bulldogs, Athens is ideal for a senior who wants to stay young at heart.
Monthly healthcare costs are the cheapest on the list, running approximately $494.54, well below the national average. A one-bedroom apartment will cost you around $944, and groceries will tack on another $335.62 per month. Utilities were one of the only things that cost a little more than average compared to other Southeast cities in the top 10, costing $323.13 per month.
6. Greenville, South Carolina
Total monthly expenditures: $2,277.04
Livability: 72
Located in upstate South Carolina, Greenville is a fast-growing family-friendly city. A retiree looking for four distinct seasons and festivals year-round will feel right at home in this centrally located town. If you love southern charm but still want the feel of a bustling nightlife, consider this idyllic oasis located near the foothills of the Blue Ridge Mountains.
On average, a one-bedroom apartment will cost you $1,059 per month. Groceries are on the higher side of affordability, running approximately $4,191.39 each year. But, you'll save on monthly utility bills, which cost around $305.48. 
5. Montgomery, Alabama
Total monthly expenditure: $2,219.95
Livability: 65
If exploring our nation's past is more your thing, Montgomery, Alabama, is chock-full of must-see landmarks. Considered the birthplace of the civil rights movement and known as the Capital of Dreams, Montgomery has a storied history. Its landscape includes a scenic riverfront and countless outdoor parks and trails. 
Cooking your own comfort food will not break the bank, as grocery costs average $325.46 each month. Rent for a one-bedroom will run around $892, and utilities will add on approximately $320.92 each month. Monthly healthcare costs, however, are a little higher than the national average at $591.23.
4. Chattanooga, Tennessee
Total monthly expenditure: $2,162.92
Livability: 66
Want to escape to breathtaking scenery in a city that caters to outdoor enthusiasts? Look no further than Chattanooga, Tennessee. The iconic Tennessee River runs straight through the town, which also boasts incredible mountain views. Located near the Georgia border, Chattanooga offers a little something for everyone.
Renting a one-bedroom in the city will cost you around $960 monthly. And you won't be alone as an estimated 16.6% of the population is 65 and older. Monthly grocery costs will set you back $339.82, but you'll save big on utilities which come in at under $300.
3. Birmingham, Alabama
Total monthly expenditure: $2,075.04
Livability: 65
As the largest city in the state, Birmingham is the perfect place to retire for someone who loves a metropolitan vibe. Art, food and entertainment options are endless in this southern gem. Golfers will delight in the one-of-a-kind courses, while shoppers can indulge in the city's many downtown boutiques.
With $2,300 a month, you will have a little room to splurge. After all, rent for a one-bedroom will only cost around $868 per month. Groceries will run you approximately $326.86, and you'll spend $318.40 on utilities.
2. Concord, North Carolina
Total monthly expenditure: $2,247.72
Livability: 83
If you are interested in a city in the midst of a renaissance, consider retiring in Concord, North Carolina. The downtown is currently undergoing complete revitalization. If NASCAR is more your thing, Concord is the proud home of Charlotte Motor Speedway. 
Life in the city is highly affordable, with the average cost of a one-bedroom apartment being $1,035 per month. Your annual grocery expenses will cost around $4,115.72, and healthcare will run you $6,688.00 annually. Monthly utilities are slightly below the national average at $312.41. 
1. Huntsville, Alabama
Total monthly expenditure: $2,085.60
Livability: 79
And the best bang for your buck in the Southeast? None other than the one and only Rocket City, otherwise known as Huntsville, Alabama. Huntsville is steeped in history and is regularly touted as one of the fastest-growing cities in the region. It offers retirees a big-city experience with genuine southern hospitality.
On average, renting a one-bedroom will cost $862 per month, and utilities will add on $303.27. Monthly grocery costs are reasonable at $336.32, and healthcare expenses won't cost you an arm and a leg, running approximately $584.01. You'll be left with enough disposable income to truly enjoy this unique destination. 
More From GOBankingRates
​​Methodology: For this study, GOBankingRates found the best southeast (FL, GA, SC, NC, TN, MS, AL) cities to retire on a budget of $2,300 dollars or less. GOBankingRates used ApartmentList June 2022 data to find every east coast city in the U.S. that has an (1) average 2022 monthly rent of $1,250 dollars or less for a 1 bedroom apartment. GOBankingRates then used Sperling's Best to find the cost of living index for every city on the list, looking at (2) grocery, (3) utilities and (4) healthcare index scores. Next, GOBankingRates used data from the Bureau of Labor Statistics' 2020 Consumer Expenditure Survey to find the annual expenditure amount for both grocery ("food at home") and healthcare costs for people aged 65 and older in order to find how much a person 65 and over would spend on groceries and healthcare in each city on a monthly basis. GOBankingRates then added monthly housing, grocery and healthcare costs together to find where a person 65 and older could survive on $2,300 or less. In order for a city to be qualified for the study, it had to have a livability score of 65 or higher as sourced from AreaVibes and its population had to be 10% or more over the age of 65 according to the Census Bureau's 2020 American Community Survey. For final rankings, all qualified cities were ranked by (5) total monthly expenditures, (6) % of population over 65 and (7) livability with the lowest score being best. Factor (7) was weighted 1.5x. All data was collected on and up to date as of July 6, 2022.