7 Common Expenses You Forget About When Thinking About Retiring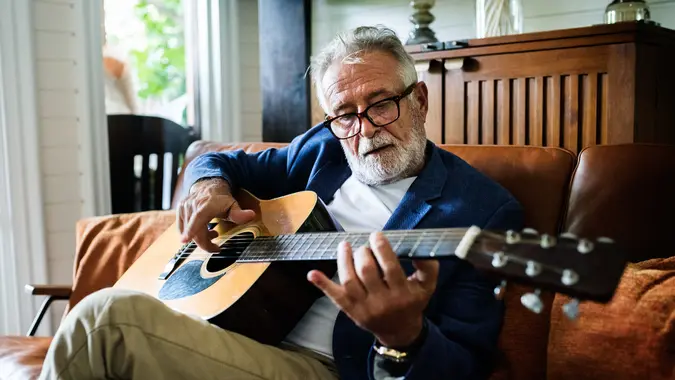 Rawpixel / iStock.com
The dream retirement for many Americans who have worked hard their whole lives is a worry-free retirement in which all of their expenses are covered. But even if you've saved and budgeted for the life you want to live, it's almost a certainty that some unexpected costs will creep into your retirement budget. Not all of them are of the "nasty surprise" variety — in fact, some are expenses that will likely enhance your quality of life. And while everyone's dream retirement lifestyle is unique, there are several costs that people tend to overlook when thinking about retirement. Here are some of the most common. 
Travel
Many seniors dream of traveling more after they retire, and most increase their budgets for it. But even those who don't see retirement as the time to finally take that round-the-world cruise often have increased travel expenses after they stop working. Unless you're a complete homebody — which some seniors are — you're likely going to make more trips to see friends and family, even if they live in your own town. Once you realize how many hours of free time you're going to have to fill up in retirement, you might also find yourself traveling to a few bucket list destinations, even if that wasn't in your original plan. Regardless of the type of lifestyle you prefer, it's always a good idea to have an increased budget or contingency fund for travel after you retire. 
Are You Retirement Ready?
Social Activities
One of the joys of retiring is having the free time to catch up with friends and participate more actively in community or social activities. In fact, with the amount of free time you have in your post-work life, these activities might become an important part of your daily routine. While these don't necessarily have to be expensive pursuits, they will by definition cost you more than just sitting at home, so it's important to factor them into your budget.
Hobbies
In addition to participating in more social and community activities, many seniors use their retirement to enjoy their hobbies more, or even to develop new ones. While some hobbies aren't that cost-intensive, such as knitting, others can get costly fast, even if they may not seem expensive at the start. Crafting, modeling and even cooking as a hobby can lead to a never-ending stream of additional purchases, while collections of any kind, from baseball cards to coins to antique autos, can end up costing tens of thousands of dollars per year. 
Medicare Premiums and Deductibles
One of the benefits of reaching age 65 is that you likely qualify for Medicare, which can cover a significant amount of your hospital expenses in retirement. But while Medicare Part A (hospital insurance) is free for most people, there is a deductible of $1,600. And if you opt for Medicare Part B (medical insurance) coverage, you'll pay at least $164.90 per month, based on your income. Medicare Part B also comes with a $226 deductible.
Long-Term Care
As great as Medicare is for retirees, there's an important expense that it doesn't generally cover: long-term care. According to some estimates, about 70% of Americans will eventually need some type of long-term care. That can easily cost tens of thousands of dollars per year, depending on the type and duration of care that you need, so it's important to get insurance or save as much as you can ahead of time to prepare.
Are You Retirement Ready?
Prescriptions
Although you may be one of the lucky ones who don't need any prescriptions as a senior, the reality is that in this day and age, most retirees are on at least one if not more medications. According to pharmaceutical giant Merck, almost 90% of older adults regularly take at least one prescription drug, while nearly 80% regularly take at least two prescription drugs. In fact, more than one-third of older adults — 36% — regularly take at least five different prescription drugs. While your health coverage may pay for some or all of these costs, it's certainly prudent to plan for higher prescription expenses in your retirement budget. 
Emergencies
Although you might be diligent about keeping an emergency fund while you're working — in case you lose your job, for instance — you might think that you won't need one after you retire. But this couldn't be further from the truth. While you might not need six months of income in your fund to cover a job loss, you'll still have to be prepared for the financial emergencies that can affect anyone. If your car breaks down, if your house needs a new roof or if you have uncovered medical expenses, you'll need to have money available so that you don't go into debt. Avoiding debt is even more critical after you retire than before you do, as you no longer have a reliable stream of income to pay it off.
More From GOBankingRates