7 Common Reasons Your Retirement Savings Could Plummet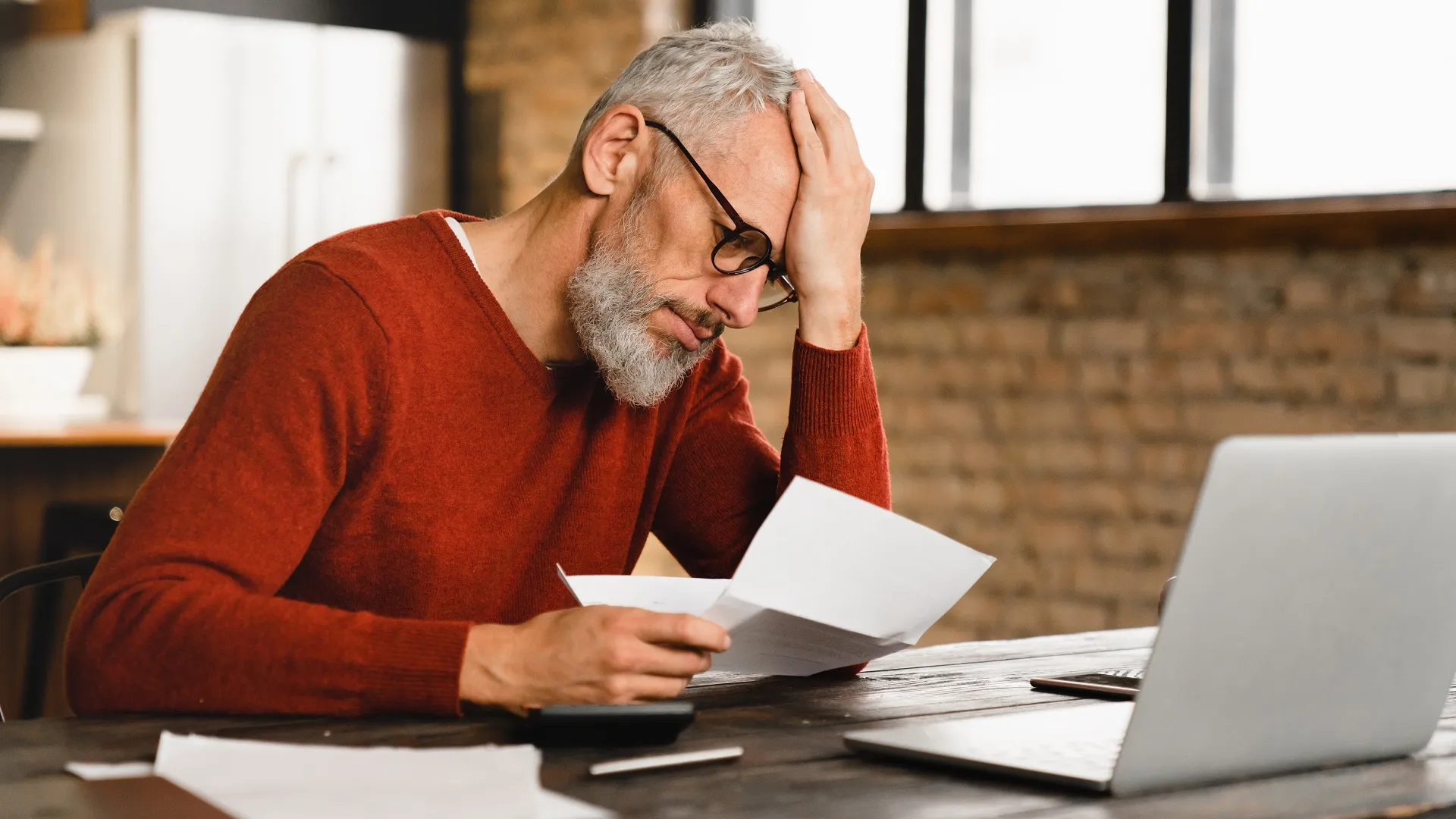 There's Been a Swing in the Market
Your account balance can vary greatly from year to year simply due to the overall performance of the market.
"The nature of the stock market is that it will have up and down periods," said Jay Zigmont, Ph.D., CFP, founder of Childfree Wealth. "While the stock market may return 7% to 10% per year on average, it has wide swings. For example, the S&P 500 was down 19.44% in 2022, but up 26.89% in 2021. Seeing your portfolio swing 20% up or down in a year can be tough for some people, even though in the big picture it is normal."
Are You Retirement Ready?
Your Portfolio Isn't Well Diversified
While the market performance is out of your control, a well-diversified portfolio can help you ride out the ups and downs. If your portfolio isn't diversified, however, you can see your balance plummet when major events occur.
"If you've put all your eggs in one basket, so to speak, your savings might be at risk," said Eliza Arnold, co-founder and CEO of the retirement savings platform Arnie.co. "If you've invested heavily in one particular sector or asset class, and that sector takes a hit, your retirement savings could take a hit too. It's like sailing in an area known for bad weather — it might be smooth sailing for a while, but when the storm hits, it's going to hit hard."
You Haven't Accounted for Inflation
Inflation can cause your retirement savings to dwindle faster than anticipated.
"Over time, it reduces the purchasing power of your savings," Arnold said. "If your savings aren't growing at a rate that outpaces inflation, you might find yourself with less than you expected."
You Face an Unexpected Healthcare Cost
Taking care of a medical need can get pricey, and if you haven't budgeted for unexpected healthcare expenses, you could see an alarming drop in your retirement savings.
"As we age, we might need more medical care than we planned for," Arnold said. "These costs can significantly deplete your retirement savings."
You Haven't Accounted for Taxes
Some retirement savings accounts allow for pretax contributions, which means you have to pay taxes when you withdraw from them.
"Withdrawals from certain retirement accounts are taxed as ordinary income, and if you're not prepared for this, it could take a bigger bite out of your retirement savings than you expected," Arnold said.
Are You Retirement Ready?
Your Withdrawal Strategy Isn't Optimized
Withdrawals from your retirement accounts need to be carefully calculated and planned out. If not, you could see your savings drop more than expected, sooner than expected.
"Retirees may be tempted to withdraw too much from their retirement accounts at once or use strategies like 'bundling' that could trigger higher taxes on their accounts," said Michael Collins, CFA, founder and CEO of WinCap Financial. "It is important to properly plan distributions to avoid such surprises and ensure that the withdrawals are sustainable over the course of retirement."
You Get a Divorce
A change in your marital status can have major repercussions on your retirement savings.
"Divorce-related separation of assets can set you back years of work that went into saving for retirement," said Devin Carroll, owner and lead advisor at Carroll Advisory Group. "Related ongoing support expenses can make it difficult to save enough for retirement in years following divorce."
More From GOBankingRates

BEFORE YOU GO
See Today's Best
Banking Offers