From Healthcare to Groceries: Brilliant Ways Seniors Can Save Money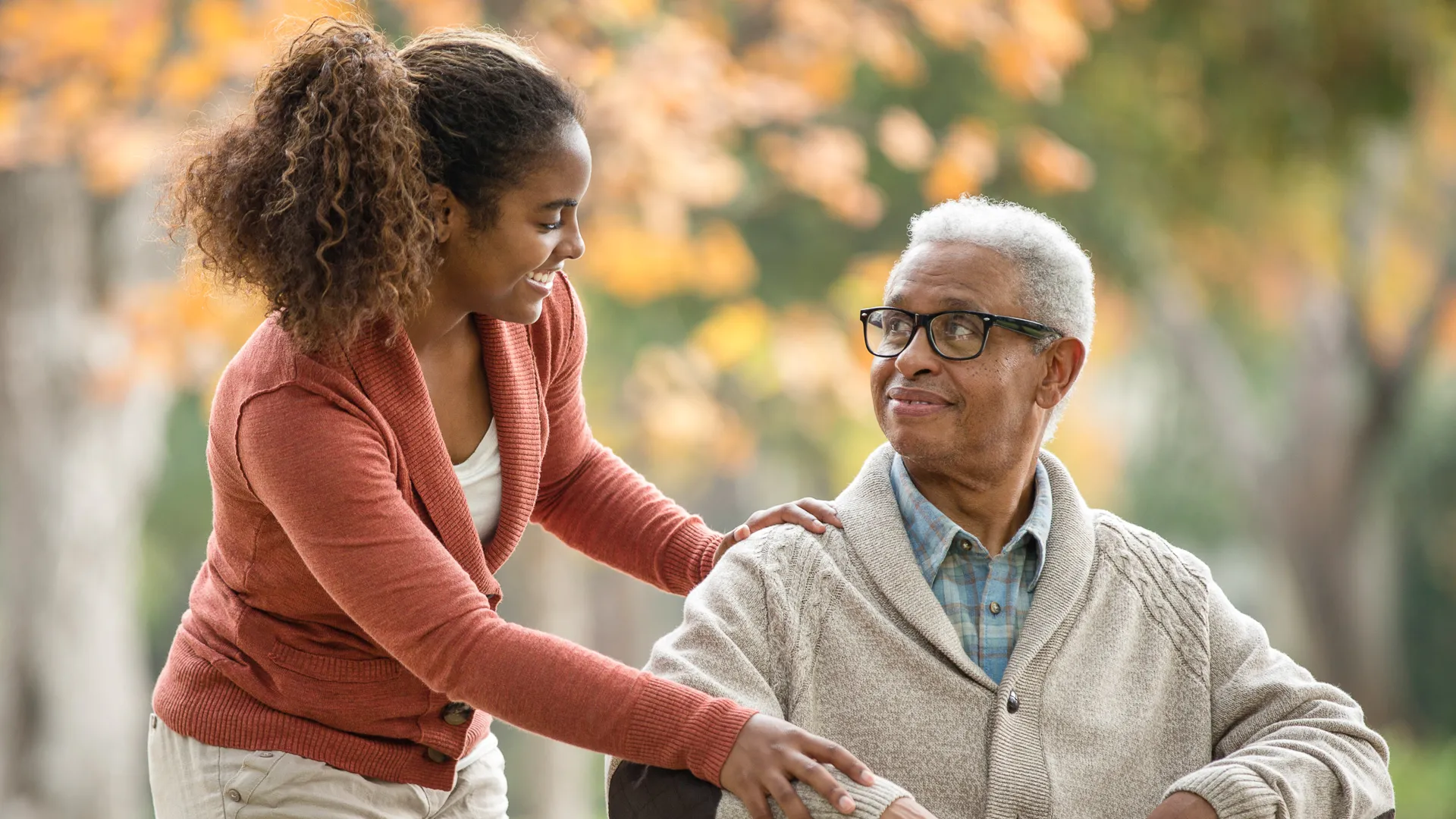 For seniors who are already struggling financially, retirement can bring a whole new set of challenges. While expenses for things such as transportation and clothing tend to decrease with age, the cost of food — and certainly healthcare — does not. For seniors who become homebound — defined as those who need help from another person or ambulatory aids, or those whose condition could worsen if they leave home — things often cost more because they are dependent on sometimes pricey in-home services.
The good news: savvy seniors can make their dollars go further in retirement by taking advantage of free or low-cost home care services, home healthcare options and delivery services to stretch their savings.
Last updated: Aug. 19, 2021
1. Get the Most Out of Medicare
Many seniors might qualify for one or more of the following Medicare savings programs:
Qualified Medicare Beneficiary (QMB)
Specified Low-Income Medicare Beneficiary (SLMB)
Qualifying Individual (QI)
Qualified Disabled and Working Individuals (QDWI)
These programs can pay for medical insurance, known as Medicare Part B, as well as hospital insurance, which is Medicare Part A. They could even pay for copayments, coinsurance and deductibles.
2. Avoid Medicare Penalties
Medicare Part B covers a wide range of services, while Medicare Part D covers prescription drugs. They're both critical components of the healthcare safety net, but mismanaging them in retirement can lead to costly and long-lasting penalties, said Joanne Giardini-Russell, a Medicare specialist with Senior Health Medicare, which helps seniors navigate the Medicare system and select coverage that meets their needs.
"Financial costs abound in Medicare if your timing is incorrect," she said. "Failing to sign up for your Part B without what the government considers a valid reason will lead to penalties. And these penalties, many are shocked to learn, are carried through a person's life."
If you're considering opting out of Plan B, Giardini-Russell suggests working with a qualified Medicare professional to make sure your reason is valid and that you follow the right procedures. The same goes for the Part D drug plan, she said.
Read:
Are You Retirement Ready?
3. Secure Medigap Coverage Early
When people are over the age of 65 and new to the Part B Medicare plan, they are considered to be in open enrollment, according to Giardini-Russell. This the ideal time to buy Medigap coverage, which is a supplement to Medicare and can pay some healthcare costs not covered by Medicare.
It's an important window of time that closes quickly.
"At this point, they have six full months to purchase any Medigap type of policy they desire with no health questions asked," Giardini-Russell said of supplementary policies. "After the six months is over, they will be asked questions about their health histories and could be denied coverage."
If you are denied Medigap coverage, or your enrollment is delayed, any required care is likely to be significantly more expensive. That's because you'll be stuck paying for the "gaps" in Medicare that Medigap coverage is designed to fill, including deductibles, copayments and premiums.
4. Get Extra Help With Prescription Drug Costs
If you receive Medicare, live on a modest income and have limited resources, the Social Security Administration's Extra Help program could help you pay for your prescription drugs. If you qualify, the program's benefits can save you as much as $4,000 per year.
To qualify, an individual can have no more than $13,820 or a married couple living together can have no more than $27,600 in resources, such as stocks or bank accounts. The maximum annual income is $18,090 for an individual or $24,360 for a married couple living together.
5. Get Help With Home Health Aide Services
Home health aide services are necessary, but financially out of reach, for many seniors. But with a combination of state and federal programs, it might be possible to afford the help you need in the comfort of your own home.
Veterans might be entitled to the housebound federal benefit, which funds care in the home, or in that of a family member.
Non-veterans might qualify for significant help from Medicare if their doctors confirm that they do require home care and aren't able to leave their residence to get it. Whatever isn't covered by federal programs might be covered through your state. Visit SeniorLiving.org for a list of the agencies to contact in every state.
Are You Retirement Ready?
6. Take Advantage of the PACE Program
The Program of All-Inclusive Care for the Elderly, known as PACE, is designed for older individuals who require care in their homes. The program, which maintains contracts with qualified medical professionals in the patient's local area, provides nursing home-level care in the home. Since participants are charged according to their financial circumstances, it is essentially affordable for everyone. If you qualify and decide to join, PACE becomes the one source that provides all the services you ordinarily receive from Medicaid and Medicare. PACE helps many participants save money while remaining in their homes and communities.
7. Save Money on Energy Bills With LIHEAP
The Low Income Home Energy Assistance Program (LIHEAP) — which is run by the U.S. Department of Health and Human Services Office of Community Services — assists people, including homebound retirees, with energy costs.
Not only can the program reduce the cost of heating or cooling your home, but LIHEAP can provide weatherization services and even make minor energy-related home repairs for free.
8. Ask About Property Tax Exemptions
Many states offer older homeowners, especially those with limited income, full or partial exemption from property taxes. In New York, for example, people over 65 who satisfy regional income limitations can get a reduction of as much as 50 percent in property taxes. In Florida, older homeowners can qualify for exemptions of up to $50,000.
9. Get Your Taxes Prepared for Free
Nearly 50 million older Americans have taken advantage of the AARP Foundation Tax-Aide program since it was launched in 1968. The volunteer program provides qualified volunteers to help low- and moderate-income seniors prepare their taxes for free. AARP membership is not required. Generally, the services are provided at places such as libraries, malls, banks and senior centers, but retirees can call (888) 687-2277 or visit AARP online to learn where a local event is taking place.
Are You Retirement Ready?
10. Reach for a Lifeline for Your Phone Bill
The Lifeline program provides qualifying low-income Americans, including retirees, with discounted phone and broadband connections. Broadband can be either fixed or mobile. The Lifeline program, which is undergoing scheduled improvements through Dec. 2021, is available in all 50 states, all U.S. territories and tribal lands.
11. Have the Library Come to You
Many towns, cities, states and nonprofit organizations offer free library services to seniors who have difficulty leaving their homes. The Free Library of Philadelphia, for example, offers free library services that include book delivery and the ability to apply for a library card over the phone.
12. Healthiness and happiness go hand in hand
Expenses for things such as clothing and transportation generally decrease as retirees age. Money spent on food does not.
For low-income retirees, help covering the cost of food might be available through the Supplemental Nutrition Assistance Program (SNAP). You can find information about eligibility and how to apply for SNAP by visiting the Department of Agriculture Food and Nutrition Service website, or by reaching out to your state agency, community nutrition educator or faith organization.
13. Contact Meals on Wheels
If you're not eligible for SNAP, or you still need a little extra help, contact Meals on Wheels. The longstanding program, which is partially funded by the federal Older Americans Act and relies on community support, delivers nutritious meals to seniors all over the country on a sliding cost scale. The program also provides two additional advantages to seniors: the visits provide a safety and wellness check, as well as companionship through a friendly visit.
14. Smile Pretty With Free or Low-Cost Dental Care
Since 1974, the Dental Lifeline Network has provided dental care to people who can't afford dental services. Recipients must be at least 65, have a permanent disability or be considered medically fragile.
Additionally, in some areas, there are dental programs that will provide free or low-cost dental care and even dentures for low-income seniors. Your local Office of the Aging or your State Dental Association are good places to find out about programs in your area. Dental schools aren't free, but they do offer discounted services that can assist low-income seniors.
Are You Retirement Ready?
15. Call Those Grandkids, Even If You Are Hard of Hearing
Some seniors can qualify for CaptionCall, which provides phones to those with hearing loss. Instead of having to listen to what is being said on the other line, you can read the words as they are translated onto a screen on the phone. To qualify, a healthcare professional must certify that you need captioned telephone service because of hearing loss.
16. Use a Low-Cost Grocery Delivery Service
If leaving the house for groceries has become more difficult with age, look on the bright side — a slew of grocery delivery companies are competing for your business. Among the cheapest is Instacart, which charges just $3.99 for non-rush deliveries. Not only is the fee among the lowest in the industry, but you can also find exclusive deals, discounts and coupons on the site.
More From GOBankingRates