How To Consolidate Retirement Accounts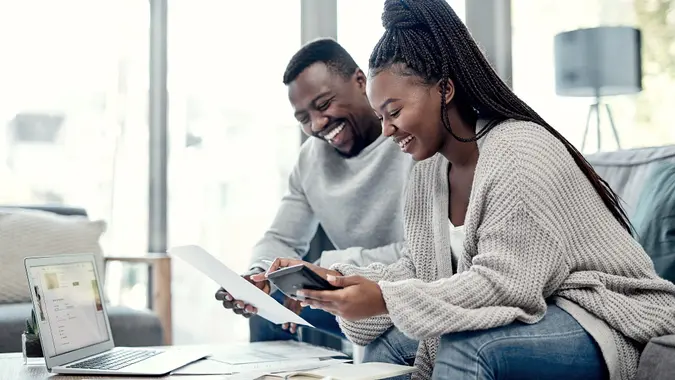 PeopleImages / iStock.com
Through the course of your life, it's likely that you'll end up with a number of different retirement accounts. For example, you may have a Roth IRA from when you were just starting to work, a traditional IRA from when you were earning money with a smaller employer and then a 401(k) from your time with a big company.
Find Out: Does Working After Full Retirement Age Increase Your Social Security Benefits?
Important: With a Recession Looming, Make These 3 Retirement Moves To Stay On Track
Retirement at Any Age: Get Retirement Tips That Fit Every Stage of Life
However it may have occurred, it can sometimes be a hassle to manage multiple different retirement accounts. If you think you might want to consolidate, here are some steps you can take to simplify the process, along with a look at some of the caveats.
Why You Might Want To Consolidate
Consolidating your retirement accounts can be a great way to simplify your financial life. For one thing, monitoring your investment performance becomes infinitely simpler when all of your retirement assets are in the same account. It may also save you money in fees, as you'll only be paying to one custodian instead of several – or if you don't pay any custodial fees, you may save by consolidating to the provider with the lowest management fees. 
Having all your assets in a single account also simplifies administrative tasks, as if you have to update your address or other personal information, you'll only have to do it once, instead of multiple times. Lastly, when it comes time to compute your required minimum distributions, you'll only need one calculation if all of your assets are in a single account, rather than having to compute that figure across multiple providers.
Live Richer Podcast: You Might Be Losing Your Credit Card Reward Points: Here's What You Should Do
Steps To Take To Consolidate
Although working with a financial advisor usually makes consolidation easier, you can also undertake the process yourself. Here are the steps you'll need to take.
Gather your statements from each of your providers.
Notify the receiving provider that you want to consolidate your accounts.
Provide the receiving provider with all of your account statements.
Sign relevant acknowledgments and disclosures.
You can usually perform these steps online, but you may have to make a phone call or visit your local branch to complete the process. Consolidation transfers may take as little as five days but can extend for two weeks or longer. Most financial institutions will provide you with regular updates on your transfer status, sometimes in the form of an online tracker. 
Things To Consider When You Consolidate
While consolidating your retirement accounts can offer lots of benefits, there are also some things you should be aware of that could impact your retirement planning. Here are a few of the caveats.
You May Have To Pay Additional Taxes
If you're converting a traditional IRA or 401(k) plan to a Roth account, you'll have to pay ordinary income taxes on the full amount of your conversion. For example, if you're converting a $100,000 traditional IRA to a Roth IRA, you may be liable for $40,000 or more in taxes if you're in the highest federal bracket and live in a high-tax state. If you don't have enough cash in your savings to pay that bill, you'll have to take it out of your conversion money, dropping your final retirement account balance to $60,000 or less. 
You May Be Better Off Keeping a Blend of Roth and Traditional Accounts
Many advisors suggest that investors keep a combination of both pretax and post-tax retirement accounts so they have flexibility in their distribution strategy after they retire. If all of your accounts are funded with pretax money, for example, you'll owe taxes on every dollar of your retirement withdrawals. Even worse, if those distributions are sizable, they may push you into a higher tax bracket.
You May Lose Access to Better Providers
Some financial institutions are simply better at managing retirement accounts than others. While one provider may offer lower fees, another may be better at customer service, while another may offer proprietary investments that you can't get anywhere else. In short, no one provider is likely the absolute best at everything, so in consolidating your accounts, you may lose access to some worthwhile benefits.
The Bottom Line
Consolidating retirement accounts can offer many benefits, especially in terms of simplifying your financial life. But it's not always the right choice, and it's one you may have to make on your own, as financial advisors have a vested interest in not losing your accounts to another institution. When making your decision, be sure to factor in all of the variables, from administrative hassles to tax considerations to the features and benefits you may gain or lose. 
More From GOBankingRates