Jaspreet Singh: Is $1 Million Really Enough to Retire?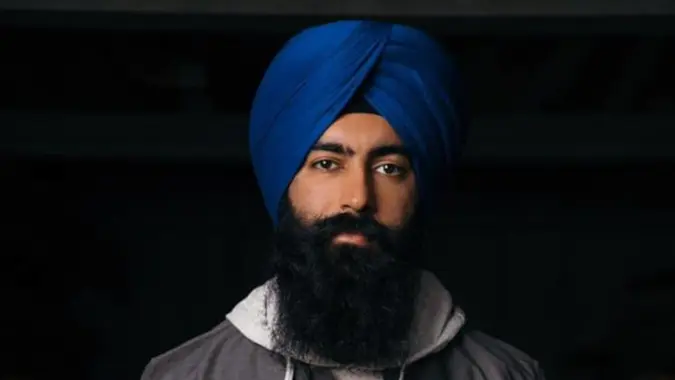 Jaspreet Singh / Jaspreet Singh
A million dollars has long been the yardstick against which the average American measures financial ease in retirement. But with inflation and market volatility impacting workers more and the cost of living increasing all the time, will reaching the magical $1 million mark be enough for you to retire?
According to MoneyWatch, a recent Charles Schwab survey found that Americans with 401(k) retirement investment accounts believe they'll need $1.8 million to retire comfortably. This estimate is up from $1.7 million in 2022.
But what if you're a good twenty years away from retiring? Will $1 million, or even $1.8 million, be enough for you to live comfortably in retirement? More and more, $1 million is a good savings start rather than an end goal.
According to the entrepreneur and founder of Briefs Media and the Minority Mindset brand, Jaspreet Singh, you would need about $1.78 million today to buy what $1 million did in 2000. Projecting into the future, many Americans will need to set their retirement goals a little higher.
As Ramsey Solutions notes, conceivably, you could be living off between $70,000 and $120,000 each year if you have $1 million in your retirement accounts and earn an average annual rate of between 10% and 12% (if you have invested in healthy growth stocks).
However, whether a $1 million nest egg, or $70,000-$120,000 per year, will be enough for you to live off comfortably and leave a legacy is a different dilemma for every person, as it depends largely on their situation.
Are You Retirement Ready?
Where you live, how long you plan to live, your lifestyle, your retirement income, asset mix and investment risk are all factors that must be considered when setting retirement savings objectives. Considering how much money you think you'll need for health care and long-term care and factor in future inflation and cost-of-living, that $1 million target can leave you wanting more.
As Singh stated in a video posted to his YouTube channel yesterday, if you figure you'll need more than $1 million to fund your life in retirement, you'll need to generate more income and invest in cash flow assets that can withstand rising inflation, like rental real estate or dividend-paying solid companies.
"The key is you have to get started if you want to see any financial wealth in the future. And you have to be consistent whether you're starting with $100, $1,000 or $100,000," Singh said.
While $1 million is still frequently used as a safe retirement savings goal, there's no magic number. A million dollars might be sufficient for some people, but more is needed for others. Determining how and where you want to live in retirement, and building a plan to achieve what amount you and your loved ones will need to live comfortably into old age is the most important thing. 
More From GOBankingRates