8 Reasons You Don't Want To Retire in California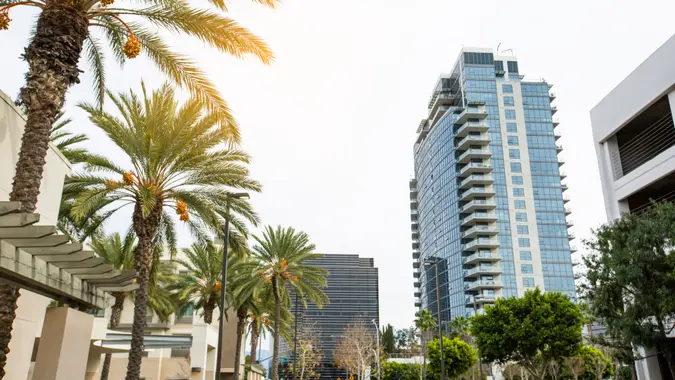 MattGush / Getty Images/iStockphoto
The Golden State has a lot to offer its residents. Diverse communities, breathtaking scenery and endless entertainment are just a few of the reasons why people are drawn to California. Unfortunately, the state may not be ideal for everyone — especially retirees. 
Retirees, particularly those on a fixed income, may struggle to live comfortably in the West Coast state. In many places, the cost of living is extraordinarily high, well beyond the average retiree's budget. So, unless you happen to have endless resources, here are eight reasons why you might not want to retire in California. 
Home Prices Are High
To say that home prices are high in California is likely an understatement. According to Sperling's Best Places, the median home cost in the United States is $338,100. In California, you can expect to pay well over double that for a modest house. The median home price in the state is $733,500. 
Housing is simply unaffordable for most people, let alone retirees with a limited income. Unless you were lucky enough to purchase a home in the Golden State and have built up equity or paid it off completely, you might want to consider elsewhere for a less pricey place to retire. Unfortunately, rent isn't much better. The average two-bedroom in California will cost you $2,150 per month, more than $700 above the national average.
Gas Is Expensive
Gas is another commodity that comes with a high price point in California. The June 28th AAA national average gas price was about $3.56. California's on the same day was $4.83. The only state with a higher cost of fuel is Washington. Gas prices can hinder a retiree's ability to travel. Therefore, if traveling is something you are looking forward to during your golden years, California may not be your perfect destination. 
Are You Retirement Ready?
Natural Disasters Can and Do Happen
Another reality that Californians face is a wide range of natural disasters. From earthquakes to wildfires, these disasters can decimate communities. In addition to the potential risk of loss associated with these catastrophes, you'll also face a higher cost in insurance. 
Earthquake coverage is generally an additional cost since most homeowner policies do not cover losses related to seismic activity. Homeowners in wildfire-prone areas may also have higher premiums due to the high likelihood of damage related to these common disasters.
Taxes Will Eat Into Your Nest Egg
According to TurboTax, California has the highest income tax at 13.3%. The state also doesn't offer much relief for retirees, unlike its East Coast competitors. The Balance notes that the state's sales tax rate was also the highest in the nation at 7.25%. 
The Cost of Living Can Be Unaffordable
When it comes down to it, the cost of living in California may simply be too expensive for many retirees. It is the combination of all of the factors that make the Golden State a little less enticing for people who no longer have a substantial income. Sperling notes that the cost of living index is 149.9. The biggest contributors to these excessive prices are housing and transportation costs.
It Is Crowded
If you are looking for a more peaceful existence after quitting your 9-to-5, California may not be the place for you. Most areas of the state are crowded, really, really crowded. While there are still some cities that have not been overburdened by a crush of people, many are stacked with wall-to-wall residents. 
Are You Retirement Ready?
The closer to the coast you get, the more people you will encounter. It is what makes land such a commodity in the state. If traffic and congestion are your worst nightmare, you may want to look toward a state that offers a little more land and a lot fewer people to its residents. 
Public Transportation Is Limited
Not only is the cost of gas well above the national average, but access to public transportation is limited. California offers some of the most exquisite views in the country, but if you are a senior who doesn't drive or chooses not to, then you won't have many options for getting to the scenic areas. While some cities have taken steps toward a more robust transit system for seniors, many have little to offer retirees.
Weather Can Be Unforgiving
Admittedly, the coast of California has some of the best weather in the nation. The near-perfect year-round climate is enough to make anyone look past the high cost of living, but the sun isn't always shining. As you move inland, where housing is cheaper, the climate can become more extreme, even unforgiving. 
More From GOBankingRates