Retirement Crisis: More Americans Are About To Turn 65 Than Ever Before — and Most Will 'Outlive Their Money'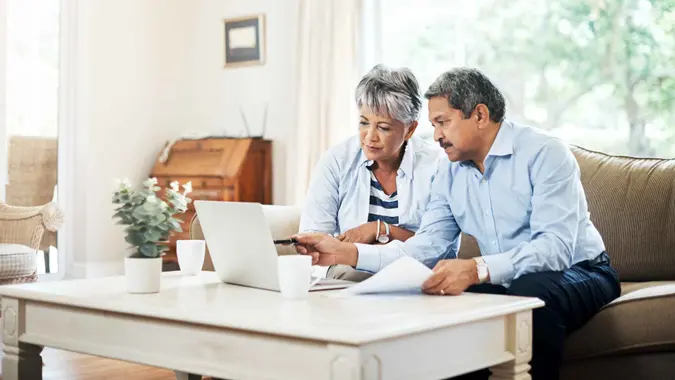 shapecharge / Getty Images
As generations of Americans figure out who to blame for a faltering U.S. economy, individuals aged 57 to 65 (younger boomers) face financial challenges of their own. The U.S. is about to reach "peak 65" in 2024, when more Americans reach age 65 in the same year than ever before. And a majority of them are not fully prepared for retirement.
A new study from the Alliance for Lifetime Income (ALI), a nonprofit consumer organization devoted to educating Americans on retirement savings, found that 51% of Americans between the ages 45 and 75 do not feel they have enough retirement savings to last their lifetime. Meanwhile, 32% are not confident they will have the funds to cover their basic monthly expenses in retirement.
Jason Fichtner, a senior fellow and head of the Alliance for Lifetime Income's Retirement Income Institute, told Fox News: "Today, many Americans are facing a retirement crisis because they are at risk of running out of money in their retirement."
In addition to the Social Security crisis, which could see benefits slashed by 2035 if budgetary stability is not achieved, older Americans today face several other obstacles in the way of a comfortable retirement.
Fichtner pointed out that baby boomers represent the first retiring generation where more than half don't have a pension to provide a portion of retirement income. "That makes this the first generation where the majority must rely on their own savings efforts to prepare for retirement," Fichtner told Fox Business.
Are You Retirement Ready?
Additionally, more than 10,000 people per day are turning 65 in 2023. By 2024, that number will rise to 12,000 people a day.
With so many people draining too few retirement resources, some financial planners are recommending changes in tactics concerning retirement investing. The 2023 Protected Retirement Income and Planning Study from the Alliance for Lifetime Income and CANNEX found that 80% of financial advisors changed their retirement planning approach in 2022. More than half still feel a 60% / 40% blend of stocks and bonds remains a viable model, but 43% recommend adding other asset classes, including annuities.
Investing in annuities can reduce stress caused by market fluctuations. The ALI study found that 93% of consumers who diversified their portfolio with an annuity in 2022 were satisfied with the choice. The same goes for 100% of investors who added an annuity to their portfolio.
"Volatile markets, retirement portfolios that lost significant value in the past year, high inflation and the Peak 65 phenomenon all create a perfect storm of retirement insecurity for Americans, especially for those close to retirement or recently retired," Fichtner stated in a press release issued by the ALI. "A variety of protected income solutions that can help solve this problem already exist, but advisors and the financial industry must act now to help their clients avoid this cliff."
More From GOBankingRates
Are You Retirement Ready?