Retirement Planning: This FIRE Advocate Suggests Two Boring Tips To Get Ahead Financially (and One That Could Set You Back)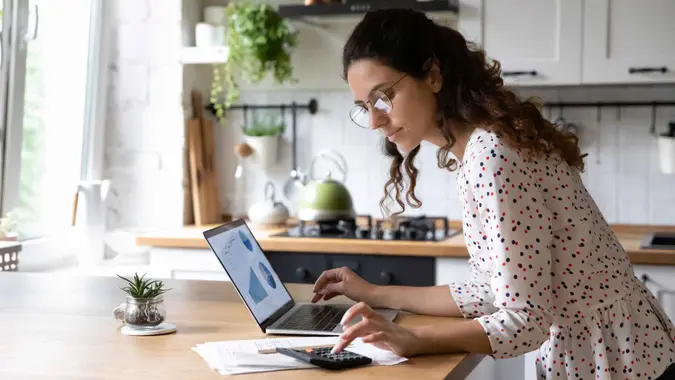 fizkes / Getty Images/iStockphoto
The FIRE movement — which stands for financial independence and early retirement — has been gaining steam over the years, as views around retirement have become more fluid. While it might seem difficult to achieve this goal, one advocate argued that she was able to do so "the boring way."
Software developer, Lauren Boland (40), who programmed an early-retirement calculator in 2013 called cFIREsim, told Business Insider she and her wife were "about 90%" to their goal" with their retirement accounts.
According to Boland, beyond patience — which is key — she also used two "boring" ways to help her accomplish her goal.
"The whole concept of FIRE means that typically those who apply this mindset or methodology are aggressively saving and investing over the short- to-medium-term time frame to provide themselves long-term financial independence in an accelerated fashion," said Sebastian Jania, owner of Ontario Property Buyers.
1. Keep living costs down
First, Boland told Insider that the first step to save enough in your retirement plan is to cut as many costs as possible while you're still working.
Jeff Rose, CFP and founder of Good Financial Cents explained that the whole FIRE concept hinges on saving a ton, often around 50% to 75% of your income.
"Imagine stashing away half or more of what you make! It sounds intense, but that's how some folks plan to retire way earlier than usual. Keeping your costs low is a big part of this. It's not glamorous, but it works," he said.
2. Invest
The second tip to achieve FIRE is simple, according to Boland. "If you set out a plan to save a certain amount each month and invest it, that's honestly all you need to do," she said. "If you are patient and keep doing that, you will hit your goal."
Are You Retirement Ready?
The power of compound interest is not to be overlooked, so the earlier you start investing, the better off you will be financially. Boland recommended setting up a plan to save a certain amount each month and invest it.
"Here's the deal: regular, consistent investing can make a huge difference," said Rose. "Setting aside a set amount for investments each month and actually following through is like planting seeds that grow over time. It's not about making huge, risky moves; it's about being steady and disciplined."
Jania agreed, saying that if you're not allocating that money into smart investments, you're simply aggressively saving and will unlikely be able to retire early because you won't get to benefit from the effects of compound interest.
Avoid alternative investments
On the other hand, Boland said that a major no-no is to expect that things can happen quickly, and seek "get-rich-quick schemes." In turn, she told Insider that FIRE followers should stay away from alternative investments.
Jania said that this can mean a variety of things for different people, but generally it's about chasing the shiny new object or investment class when one does not have the knowledge to decide what a good investment is or not.
"In order to avoid this pitfall, those looking to achieve success should focus on quality assets with a strong history such as real estate or equities, rather than a more speculative instrument which one may be using to try to shortcut the process to achieve FIRE," said Jania.
Are You Retirement Ready?
Rose echoed the sentiment, saying that while these "can sound super cool and promise big returns," they're also pretty risky.
"Without solid knowledge or advice, diving too deep into these can really set you back. They're less predictable than your typical stocks or bonds, and if they tank, your retirement plans could take a serious hit," he said.
More From GOBankingRates