12 Retirement Planning Steps To Take in Your 50s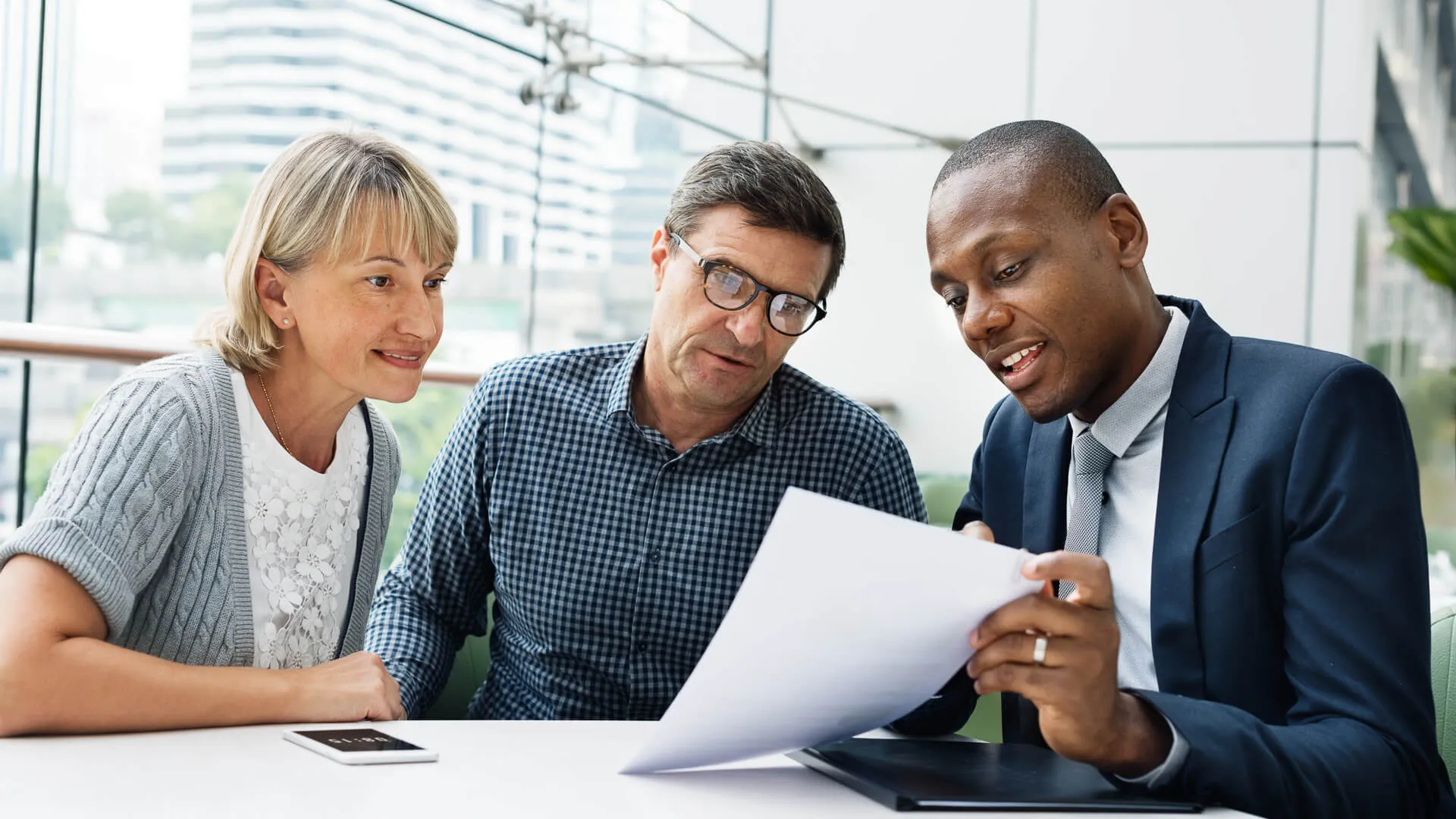 You've been hard at work for at least 30 years, and you're starting to think about the next chapter. Retirement isn't on your agenda for at least several years, but you know it's time to start planning ahead.
The average age of retirement among current retirees is 61, according to a July 2022 Gallup poll. However, the average expected retirement age among non-retirees is now 66.
If you're on this schedule, retirement might be at least a decade away, but it's a big step. Taking careful planning measures now will help ensure you're financially prepared to enjoy your golden years.
Since it's a major life change, preparing for retirement is a multi-step process that typically takes years to achieve. Starting now is smart, because it gives you plenty of time to think about the retired life you want and make plans to turn it into a reality.
Ready to get started? Several financial experts have weighed in on 12 retirement planning steps to take in your 50s.
Create a Tax Plan
Now is the time to create a tax plan around your current and future income, said Cody Lachner, director of financial planning at BBK Wealth Management.
"Your 50s are a crucial time to take advantage of various tax strategies," he said. "This all begins with knowing what your tax situation looks like today and what it's projected to be in the future."
He said getting a handle on this now will allow you to know where it makes the most sense to save your money — i.e., tax-deferred accounts like 401(k)s and IRAs, Roth 401(k)s and Roth IRAs and/or taxable accounts.
Are You Retirement Ready?
Create a Plan to Manage Healthcare Expenses
Healthcare costs could represent a substantial portion of your retirement spending — especially if you retire early — so Lachner recommended making arrangements now.
"If you retire early, you need to have a plan for health insurance which could include COBRA, private insurance or a marketplace plan — ACA insurance," he said. "Don't forget to account for general out-of-pocket expenses like prescriptions, co-pays, etc."
Taking these steps now will allow you to feel comfortable knowing you'll be able to afford quality medical care in your golden years.
Review Your Social Security Statement
"Keep an eye on your Social Security earnings record to verify the accuracy of your earnings record," Lachner said. "Your future Social Security benefits will be based on your reported earnings record, and any errors will impact your future benefits."
Paying attention to this statement also will help you estimate the size of the benefit you can expect to receive.
Lachner said, "Your Social Security statement will show your earnings record as well as your projected future benefits at the different filing ages."
Consider Your Ideal Retirement
There's no right or wrong way to retire. However, Lachner said you need to start visualizing what you want your life to look like when you finally step away from your job, to make sure you can afford it.
"It's extremely important to understand what you would like to retire to before creating a retirement plan," he said. "Common retirement goals could involve travel plans, major purchases, starting a small business, supporting loved ones, etc."
Review Investment Allocations
Your current investment allocations might not support your retirement plans. Therefore, Lachner said, it's important to review them to ensure they fit your financial plan and adjust any that don't work.
"Stay away from 'rule of thumb guidance,'" Lachner said. "At this stage, you need a plan that is tailored to your goals."
When it comes to market volatility, you might not want huge ups and downs, but you might need to take on some risk, said Kevin Lao, founder of Imagine Financial Security, based in Jacksonville, Florida.
"Alternatively, you might have all of your income covered by Social Security and a pension," he said. "Therefore, you might want to swing for the fences and grow your investments as much as possible to leave a financial legacy."
Are You Retirement Ready?
Update Your Estate Plan
If your estate plan is currently a bit chaotic — e.g., three IRAs, five 401(k)s and physical stock certificates — Lao recommended getting things in order. This includes ensuring your beneficiaries know where your policies and accounts are located, as well as any necessary passwords.
He said it's also important to let people know what their roles are.
"If you name one adult child as power of attorney, have that discussion with them," he said. "If you have other children, make them aware also."
He said this conversation could be difficult, but it's important to explain why you made your decision so it doesn't tarnish your memory or impact the relationships with your children.
Track Your Spending
Monitoring how much you're currently spending is important, because it well tell you how much you need to retire, Lachner said.
"Tracking spending will allow us to see where your money is being spent and any debt that needs to be addressed (in) retirement," he said. "We can use today's spending to get an idea of what your retirement budget may look like."
When taking this step, Bryan Minogue, founder of Kardinal Financial in Madison, Wis., said it's also important to consider how much you believe your spending will change in retirement.
"Perhaps less spending on dry cleaning and saving for your kids' college," he said, "but more spending on travel and visiting family."
Are You Retirement Ready?
Identify Sources of 'Secure' Retirement Income
Chances are you'll need multiple sources of income in retirement — e.g., Social Security benefit, pension, rental income, retirement accounts — so Minogue recommended figuring this out now.
This is important, because it will give you a better picture of what your total monthly income will look like. Hopefully it will be enough to sustain your desired lifestyle; if not, now is the time to find out, so you can make any necessary adjustments.
Consider Long-Term Care Insurance
Right now, the need for long-term care might be far from your mind. However, that doesn't mean it's not time to start thinking about the future.
"Your 50s and early 60s are generally considered the best time to purchase long-term care insurance," Minogue said.
Lachner said a lack of planning for long-term care and health issues in retirement is typically the No. 1 thing that can derail an otherwise great strategy.
"Planning for these needs has to happen well before retirement," he said. "The discussion of Medicare and expenses of healthcare — if retiring before 65 — must be planned for and out of pocket costs like prescriptions and co-pays should be reviewed and discussed as well."
Take Advantage of Catch-Up Contributions
When you're 50 or older, you become eligible to make annual catch-up contributions to your 401(k) — except a Simple 401(k) — 403(b), SARSEP and governmental 457(b).
Lachner advised using this opportunity to review your savings and make sure you're putting aside enough money in the right places.
"At age 50, catch-up contributions should be considered and utilized," he said. "The IRS rules allow for more contributions that can provide a larger increase in retirement savings in later years before retirement."
Consider Working With a Financial Advisor
If preparing your finances for retirement feels like a lot, you don't have to go it alone.
"Financial planning is a lot of work and can be overwhelming," Lachner said. "Seek the help of an expert.  There is so much more to each of these steps that could be discussed."
He said a financial planner can help you create a strategy for retirement, as well as answer any questions you have about the process.
Are You Retirement Ready?
Get Out of Debt
Chances are you'll have a smaller income in retirement. Therefore, Jay Zigmont said it's important to eliminate as much debt as possible now.
"Your goal should be to pay off all consumer debt and your house before retiring," said Zigmont, founder of Live, Learn, Plan, a financial planning firm based in Mississippi.  
This makes sense, because you want to minimize your monthly payments before decreasing your income. This might mean making extra payments to creditors now or even waiting a few extra years to retire, but you won't regret making debt payoff a priority.
More From GOBankingRates