1 in 10 Gen Xers Fear They'll Never Retire: Here's Why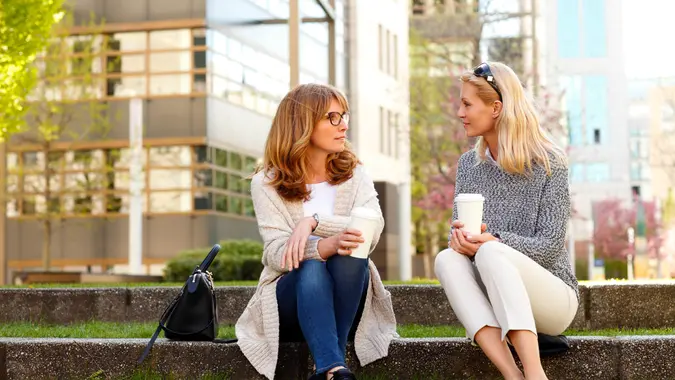 Szepy / Getty Images/iStockphoto
Members of Generation X are now in their 40s and 50s, so retirement is in the not-so-distant future for many of them. However, a large portion of this generation isn't financially prepared for this phase of life. A majority of Gen Xers (56%) have less than $100,000 saved for retirement, although 55% believe they will need $500,000 or more to retire comfortably, a recent Clever survey found.
Here's a closer look at the retirement readiness of this generation, and why many Gen Xers fear they will never be able to retire.
20% of Gen X Has Never Saved for Retirement
The survey found that one-fifth of this generation has never saved for retirement, and 22% currently have nothing saved. Among those who have never saved for retirement, 73% said they couldn't afford to.
"[The reason] Gen Xers aren't investing in retirement [isn't] simply because they don't want to," said Sam M. Huisache, data writer at Clever Real Estate.
Are You Retirement Ready?
In addition to those who have never saved, a large portion of Gen X has stopped saving for retirement that was previously.
"Sadly, 64% of Gen Xers who stopped saving for retirement did so because they could no longer afford to," Huisache said.
Take Our Poll: Who Has Given You the Best Money Advice You Have Ever Received?
"Gen X has to balance competing financial priorities, such as paying off debts, providing for their children's education and covering daily living expenses," they continued. "Economic uncertainty, including job insecurity, stagnant wages and rising costs of living, also make it challenging for them to save for retirement. Additionally, health problems or unexpected life events such as divorce or caregiving responsibilities can drain savings and make it difficult for them to set aside funds for their future."
11% of Gen X Thinks They Will Never Retire
The majority of Gen X (26%) believe they will be able to retire between ages 65 and 69, but 11% believe they will never retire.
"Gen X just doesn't have faith they'll be able to afford retirement," Huisache said. "Of Gen Xers who believe they will never be able to retire, 73% say they won't retire because they can't afford to. Nearly two-thirds of Gen X (64%) also believe their income isn't high enough to adequately save for retirement."
Are You Retirement Ready?
Unfortunately, their fears may very well turn into a reality.
"The fear is definitely warranted given the findings of the survey, the current state of our economy and how Social Security functions," Huisache said. "Not being able to save for retirement can lead to significant financial challenges and hardship in later years. Without adequate retirement savings, Gen X may struggle to cover basic living expenses, medical bills and other unforeseen expenses, particularly as they age and become more vulnerable to health problems."
80% of Gen X Is in Debt
Gen X is facing a number of financial hurdles when it comes to being retirement-ready, including carrying debt. The survey found that almost 80% of Gen Xers report carrying some form of debt, and 52% are carrying at least $10,000 in non-mortgage debt.
The most common forms of debt among this generation include credit card debt (49%), mortgage debt (33%), auto loans (29%) and medical debt (22%).
"Having debt can make it challenging to save for retirement, as it typically requires diverting funds away from savings or increasing the amount of time needed to pay off debts," Huisache said. "This can be particularly challenging for Gen X, as they may be balancing multiple financial priorities, such as providing for their children and aging relatives."
Are You Retirement Ready?
Inflation Is Posing Another Barrier to Retirement
In addition to the other financial issues Gen X is contending with, inflation is also causing problems — 69% said that inflation has negatively impacted their retirement plans. In addition, 29% said they're quite nervous about the impact inflation is having on their everyday cost of living.
"Inflation can erode the value of Gen X's retirement savings and increase the cost of living, making it difficult to save for retirement as it eats into their disposable income," Huisache said. "Additionally, inflation may also make it challenging to maintain their standard of living in retirement — if they're actually able to retire."
More From GOBankingRates
Are You Retirement Ready?